By Tabassum M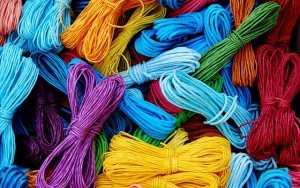 Bismillahir Rahmanir Raheem
Do you frequently find yourself getting angry at others when they go contrary to your opinion? Do you feel a kind of grim happiness after their opinions are proved wrong? Do you blame yourself for the mistakes or moods of other people? Do you feel panicky when things are "out of control"? And do you feel responsible for correcting every wrong that happens around you?
If you answered yes to some of these questions, you might have a control problem. Dr. David D. Burns, author of popular self-help depression guide Feeling Good, gave this a name: omnipotence.
This problem can mess up our lives in many different ways, affecting our relationships, and our mental health.
So how can we stop being a (to use the highly idiotic but popular term) "control freak"?
The first step is realization; acceptance is half of treatment.
Realize that:
I have this problem
It's not a trivial problem, and I need to take it seriously
It's okay (and oftentimes rewarding) to not be in control.
The following are a few tips on how to ease into this first step and realize that it's okay to not be in control.
Understand that we're not allowed control other people's actions – that special power belongs only to Allah (st)
We're supposed to honour people and accept them as being our equals in worth. How can we believe someone is our equal and yet imagine that they don't have a right to their own opinions? Are we so sure that we must be right and the other person wrong?
Allah (st) mentions: "There shall be no compulsion in [acceptance of] the religion…." (2:256)
If Allah doesn't allow us to compel someone in making the most important step in their life – becoming a Muslim – then what about lesser matters?
If anyone in the world had the power (or the right) to control other people's lives, it was the Prophet (sa). The Sahaba (Companions) would happily lay their lives, and those of their loved ones, at one word from the Prophet (sa) because they loved him more than themselves and anyone else. But he never exercised that power unnecessarily. He let his Companions have their own lives and make their own decisions, and he even involved them in national-level decision making. He would go with their opinions that went against his own inclination.
An astounding example of this is the incident before the battle of Uhud. The Prophet (sa) wanted to wait in Madinah and fight in the city itself, since the Muslim force would then know every nook and corner of the battleground, a great advantage over the enemy. But he went against his own opinion and accepted the opinion of the other group, who wanted to go out to Uhud.
As you probably know, the outcome of the battle of Uhud was disastrous – Muslims lost seventy of their eminent members, including the Prophet's uncle Hamzah (ra), and even the Prophet (sa) got injured. But did the Prophet (sa) ever turn back to them and say: "See, I told you not to go out to Uhud! If you had taken my opinion, we wouldn't have suffered like this?" However, that's exactly what the hypocrites said. The Messenger's character was way exalted over such pettiness, and he didn't even mention the event. He knew that even if they had stayed in Madinah, they would have had the same fate as Allah (st) mentioned in the Qur'an:
"…another faction worried about themselves, thinking of Allah other than the truth – the thought of ignorance, saying: Is there anything for us [to have done] in this matter? Say: Indeed, the matter belongs completely to Allah. They conceal within themselves what they will not reveal to you. They say: If there was anything we could have done in the matter, some of us would not have been killed right here. Say: Even if you had been inside your houses, those decreed to be killed would have come out to their death beds…" (Al Imran 3:154)
If we think like the Prophet (sa), we'll realize that when someone went contrary to our opinion and failed, there's no need to feel self-righteous. This is because what Allah has decreed would befall him anyway, even if he followed your opinion.
As good Muslims, it's definitely incumbent upon us to advise, counsel, and help others in achieving what's good and keeping away from what's bad for them.
Our Prophet (sa) was so full of compassion for others that when the disbelievers of Makkah wouldn't listen to his call to Islam, he would become very sad and blame himself for it. Allah (st) then counseled his Prophet (sa):
"So remind, [O Muhammad]; you are only a reminder. You are not over them a controller." (Al-Ghashiyah 88:21-22)
Let's look at the kind of reminding Allah is talking about in this verse. It's calling the Ummah to Islam and establishing Allah's sovereignty on earth – until the Last Day. He was the final Prophet, the Prophet to all of humanity from his time until the end of the world. Can you imagine what a stupendous weight of responsibility it is on the Prophet's shoulders? No wonder he was so worried. And yet Allah tells him: you do your part – just keep reminding them, because you can't control others.
People learn by making mistakes
Learning is a growing process – like a plant. When you sow a seed, the plant doesn't pop out in an instant. It takes time and continuous care for it to grow and become matured enough to bear fruits. But what happens if someone puts a plier on each end of the seed and pulls? It breaks, of course. Then why do we do the same thing to people?
Only Allah (st) is Omnipotent
Allah is al-Qahir (the Subduer) and al-Qahhar (the Irresistible), al-Muqtadir (the One Who has absolute power), Muqallib al-Quloob (the Controller of hearts), al-Mutakabbir (the Supreme) and al-Jabbar (the Compeller). All these beautiful names of Allah have the connotation of control and omnipotence.
Tabassum M is a final year student of BA in Islamic Studies at Islamic Online University, and a Foundation student on Classical Arabic and Islamic Studies at al-Salam Institute. She also has a degree in Mechanical Engineering, and studies psychology by herself. She's interested in a wide range of subjects, and writes about them at understandquran.com/blog and other blogs. Contact: tabassum_mosleh@hotmail.com
© IIPH 2015
Related posts