By Zahra Anjum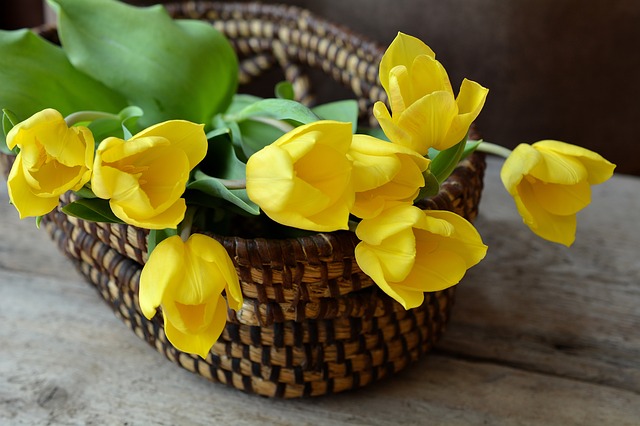 Bismillahir Rahmanir Raheem
When I read about her for the first time I could not help but love her, and each time that I think of her, my love for her only increases. She was certified as the best woman (Bukhari). She was the mother of Fatima (ra), another great woman of Jannah, and the wife of Muhammad (sa), the greatest man to walk this earth.
She also had the honour of receiving greetings from above seven heavens. Once Jibreel (as) came to Prophet Muhammad (sa) and said: "O Messenger of Allah, this is Khadija coming to you with a vessel of seasoned food or drink. When she comes to you, offer her greetings from her Lord, the Exalted and Glorious, and on my behalf and give her glad tidings of a palace of jewels in Paradise in which there is no noise and no toil." (Sahih Muslim)
What made her so distinguished? What deeds made her special? What was so remarkable about her personality and qualities that Muhammad (sa) remembered her and mentioned her often? (Muslim)
After reflecting on her life this is what I learnt:
1. Seek goodness, know it, and readily embrace it!
Khadija (ra) was a very intelligent and farsighted woman. She had the ability to distinguish truth and virtue and was eager to embrace it readily. She used her own brains and did not follow society blindly. In the immodest culture of pre-Islamic Arabia, she was known as 'Tahira' – the pure one.
A person's choices reflect their personality; among all the other tribal leaders and wealthy men, Khadija's choice was Muhammad (sa), an orphan fifteen years younger than her. The values she saw in him were more important to her than anything else.
Likewise, she accepted Islam as the first Muslim woman and did not hesitate from the fear of what people in society might say. She was willing to pay any price for adhering to the truth.
2. Be patient in the face of trials
When you read the biographies of the companions of the Prophet (sa) or stories of other prophets, don't just read them like you would peruse a fictitious story. Instead, imagine being in their shoes and try to visualize their society and what their hearts went through. Only then will you be able to appreciate their struggles and sacrifices.
Islam brought forth a lot of trials for Khadija (ra) and her household. She was a reputable woman in the neighbourhood. After she embraced Islam, her pagan neighbours threw garbage in the front yard and sometimes even in her vessels of food.  Her children and husband were humiliated on a daily basis.
When her newborn son Qasim died, the disbelievers mocked them and made fun of her husband instead of offering condolences. Yet she remained patient. Two of her daughters Umm Kulthum (ra) and Ruqayyah (ra) were divorced, and yet she remained patient. She bore physical, emotional, and psychological losses in the path of Allah but remained fully supportive of her husband. Moreover, the affluent Khadija also bore the pain of hunger and poverty in the Valley of Abi Talib in the two-year-long boycott.
3. Be a supportive companion in the path of Allah
We often find that a favourite habit of women is complaining, and their favourite victim is usually their husband. However, Khadija (ra) was different. She stood with Muhammad (sa) through thick and thin without complaints, without even seeing the fruits of the plants that she had watered with her sacrifices. She was the support and shelter he returned to every day to find comfort and peace. She acted as a bridge, and not a barrier, between Muhammad (sa) and his call to Allah.
Similarly, we must also try and assist our family members in the good that they do. We must not discourage them with our words or actions.
4. Spend generously for Allah's sake
In the materialistic environment that we live in, we are quick to spot that she was a businesswoman. What we don't see is how her income was spent; all to assist Muhammad (sa). Due to the financial problems in his uncle's home, Prophet Muhammad (sa) invited Ali (ra) to live with him, and Khadija did not mind. Their house was open for every needy person, not only because of Muhammad (sa), but Khadija too!
5. Prepare your children for Jannah
Harith bin abi Hala (ra), Khadija's son from a former marriage, gave his life while defending the Prophet (sa) in Makkah and became one of the earliest martyrs. (Source: Encyclopedia of Seerah) Her daughters too were gems of patience and struggled for the sake of Islam.
This teaches us to not withhold our children from the Deen. Sometimes when we are weak in faith, we do like practicing Islam for ourselves but are not ready to accept it as the way of life for our children, especially when there is a price to pay. Do not hold back your children from Jannah; try your best to nourish faith and righteous characteristics in them and prepare them for it.
May we be among those who meet Khadija (ra) in Jannah along with all the other precious women who lived in the Prophet's company. Ameen!
Zahra Anjum is a freelance writer, editor and translator based in Islamabad, Pakistan.
© IIPH 2015
Related posts