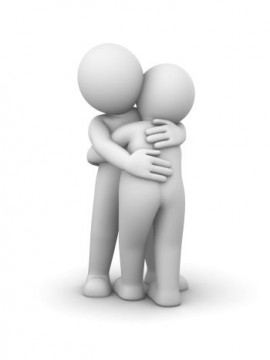 بسم الله الرحمن الرحيم
By Amina Salau
To say that Muslims are currently living in one of the most uneasy times for the deen (religion) is to state the obvious. While several factors are responsible for the current wave of Islamophobia, the fact still remains that a lot of non-Muslims are wary of Islam because they do not understand the deen. When you do not understand how a particular thing works, and it does not fit your usual lifestyle, there is a tendency to knock it before you know it. The Prophet (sa) faced a lot of resistance when he started preaching about Islam in Makkah, simply because the residents could not fathom another way of life apart from their polytheistic one.
Unless you carry out research in the libraries or on the web, the most common way to learn how a thing works is to observe it. As Muslims, we should always endeavour to give dawah (invite others to Islam) through our actions. We can give speeches and lectures to teach people about the deen, but it is also important to show people the beauty of Islam by always being on our best behaviour. From our closest neighbours, to colleagues, friends, and acquaintances, a Muslim is a walking billboard for Islam. Non-Muslims learn about Islam from the actions of Muslims, and this is why our actions must always be a form of dawah.
There are a lot of ways to give dawah through our actions, and they all have to do with our personality, our relationship with our environment, and the way we react to events around us. Here are some ways that Muslims can teach non-Muslims about the beauty of Islam through their actions.
Being friendly is a simple way of performing dawah. When we are known as a person who is kind to others and helps people out, it sends a positive vibe that is associated with us and the deen.
Smiling is a Sunnah, and it is also a universal language. Smiling projects warmth, breaks barriers, and ignites friendships.
Being easygoing is sometimes seen as friendly behaviour, and is a good trait for a Muslim to have in order to spread the beauty of Islam. Often we complain about tough bosses and incorrigible colleagues, but nothing negative is ever said about an easygoing person.
Whenever something happens to upset you – maybe a confrontation with a stranger in public – remember you are an ambassador of Islam and handle the situation with grace. You can refrain from causing a scene or retorting. This does not make you a pushover; instead it portrays you as someone who takes the high road and forgives others.
Be the neighbour who watches out for others. Not in an interfering way, but in a manner that makes your neighbour trust and appreciate you.
A social gathering is one of the avenues where people meet other people, and observe behaviours. A Muslim can give dawah by in situations that involve both Muslims and non-Muslims. Be punctual, do not jump queues, or ensure you don't raise your voice in a quiet environment.
Whenever you hear something negative about Islam in public, don't respond with equally foul statements about other religions or get angry. Try to educate the speaker about the topic.
Truthfulness is an important tool for dawah. Whether in business or personal relationships, a truthful person is a trustworthy person. When Muslims are known as truthful people, Islam is associated with truthfulness.
Muslims can give dawah with the way they relate to their environment and nature.Kindness to animals, recycling, maintaining a clean environment, and using natural resources judiciously shows thoughtfulness. It shows that Muslims do not endorse or practice wastefulness, extravagance, and cruelty.
We can give dawah by being active members of society – by enjoining good, volunteering for constructive causes, and sharing our knowledge.
Also important when we are active members of society is to give dawah by not setting bad examples. Obeying civic rules shows that we respect laid down procedures and ensure safety for all. Do not endanger other people's lives by beating traffic lights or engaging in motor bike stunts on the roads.
Our society extends to the online community too. Other users of the internet may not be acquainted with you in real life, but a Muslim should always be courteous, refrain from trolling, posting, or responding to negative comments, or using foul language. We should always follow the guidance of the Qur'an as explained in Surah al-Furqan (25:63).
A Muslim can give dawah by simply being a Muslim. Observing our prayers at the appointed times, reading the Qur'an, and performing other obligations as commanded by Allah (st) is one of the best ways to show non-Muslims that we are not hypocrites, and we really are Muslims as we claim to be.
While dawah can come in the form of preaching to Muslims and non-Muslims alike, we as Muslims should always remember that what people see us do daily is a form of dawah in iteself.
Amina Salau is a freelance writer who is passionate about women's issues in Islam
© IIPH 2015
Related posts