By Umm Ibrahim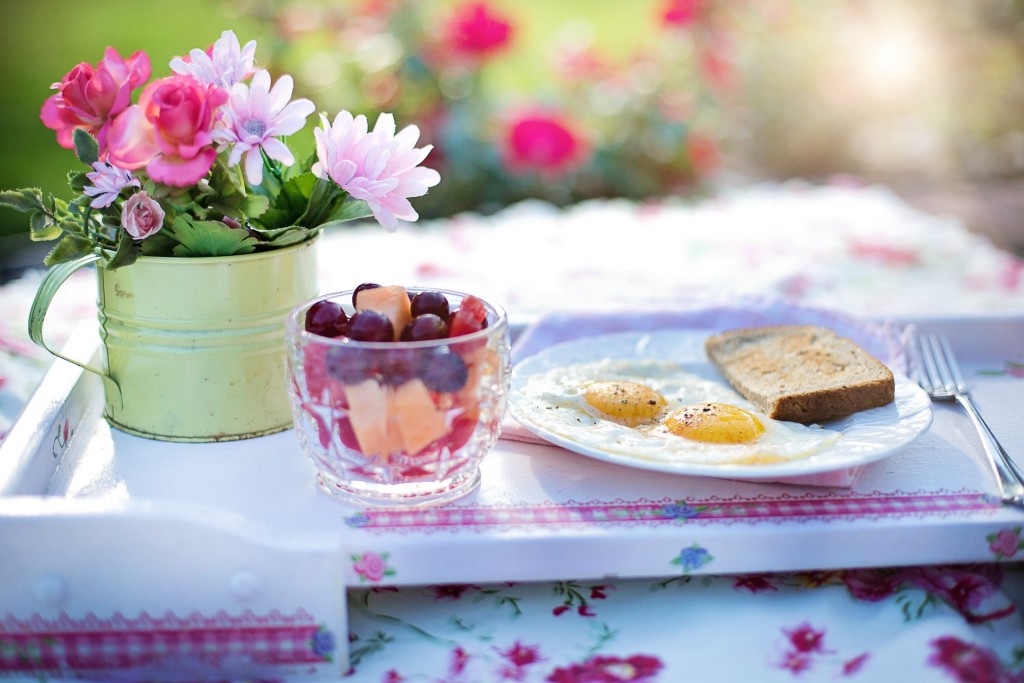 Bismillahir Rahmanir Raheem
The Sunnah of our beloved Prophet Muhammad (sa) contains guidance on every aspect of daily living. Health is no exception. Through numerous sayings and actions, the Prophet (sa) highlighted the importance of good health and various means to maintain it. Following are some of the many directives on health from the Sunnah:
Moderation
In the Qur'an, Allah has warned us about going overboard and being excessive:
"Eat from the good things with which We have provided you and do not transgress [or oppress others] therein, lest My anger should descend upon you." (20:81)
"O children of Adam, take your adornment at every mosque, and eat and drink, but be not excessive. Indeed, He likes not those who commit excess." (7:31)
In several hadiths, the Prophet (sa) reiterated this point by emphasizing that we should avoid over-filling the stomach with food. Instead, we should eat less than our fill.
Miqdam ibn Ma'dikarib said: "I heard the Messenger of Allah (sa) say: The human does not fill any container that is worse than his stomach. It is sufficient for the son of Adam to eat what will support his back. If this is not possible, then a third should be for food, a third for drink, and third for his breath." (at-Tirmidhi; authentic)
Take medicines when ill
While it is definitely a good idea to seek healing through supplications and by turning to Allah, one should not undermine the importance of medicines. Allah's Messenger (sa) informed us that Allah has sent a cure for every ailment and hence, we should seek expert advice from doctors as to which medicine is best to treat our illness.
Usamah ibn Sharik reported:
Some Bedouins asked: O Messenger of Allah (sa), should we treat (our ill)?
He said: Yes, O worshippers of Allah! Use remedies. Allah has not made any disease without making a cure for it except for one disease.
They asked: O Messenger of Allah (sa)! What is it?
He replied: Old age.

Sunnah etiquette of drinking water
The Prophet (sa) informed us in detail as to how to drink water in the way that quenches our thirst and benefits us in terms of health. Drinking while sitting, drinking in three breaths, and not drinking from the mouth of the storage container are some of his directives that have scientific benefits also. The following hadiths detail these etiquettes:
Anas reported that Allah's Messenger (sa) disapproved drinking water while standing. (Muslim)
Abu Sa'eed al-Khudri reported that Allah's Messenger (sa) warned against drinking while standing. (Muslim)
Anas (may Allah be pleased with him) reported that the Messenger of Allah (sa) used to breathe three times in the course of a drink (that is, he used to drink in three gulps). (Bukhari and Muslim)
Narrated Abu Hurayrah that the Prophet (sa) forbade the drinking of water directly from the mouth of a water skin. (Bukhari)
Drinking water in three gulps has numerous benefits for the liver, bladder, and stomach.
Physical exercise and sports
In this day and age, when a sedentary lifestyle is common thanks to all the gadgets and gizmos, the teachings of the Prophet (sa) remind us that physical exercise and sports are just as important.
The Prophet (sa) said: "The strong believer is better and more beloved to Allah than the weak believer, although both are good." (Ibn Majah; authentic)
He also said: "Practice archery and practice riding, and your practice of archery is more beloved to me than that you should ride. All idle pastimes that the Muslim man engages in are falsehood, except for his shooting of his bow, (and) his training of his horse…" (at-Tirmidhi; authentic)
Physical exercise and sports reduce risks of heart diseases, cholesterol, obesity, and so on. It also makes us feel more active and less lethargic.
Umm Ibrahim is a freelance writer and editor
© IIPH 2016
Related posts