By Tabassum M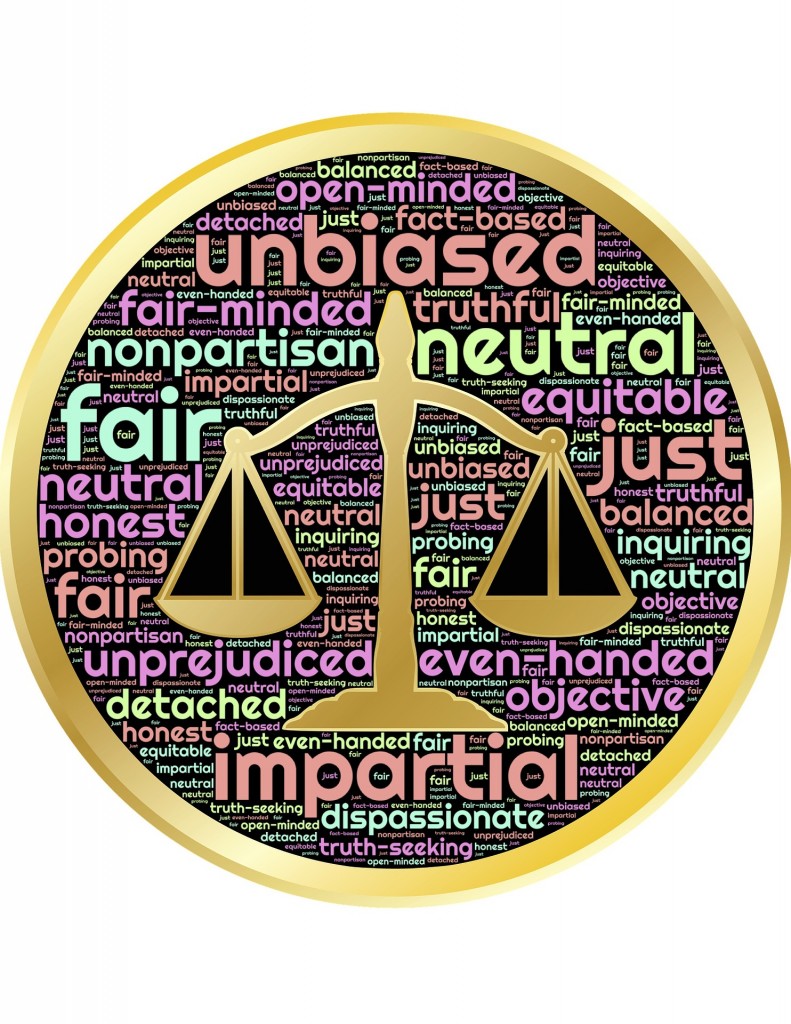 Bismillahir Rahmanir Raheem
Judging others is a negative habit that plagues many, if not all, of us. Even before we speak to someone, we judge them by their appearance, the clothes they're wearing, the way they're walking, and what we heard other people say about them. And yet it's really abominable, not to say illogical, to judge others by what appears on the surface. Often what meets the eye isn't the reality. That's why a highly praiseworthy habit to adopt is having an open mind in dealing with other people despite temptations to form shallow judgements.
Judging Others by Their Social Status and Wealth
One day while the Prophet (sa) was sitting along with a Companion, a man passed by him. The Prophet (sa) asked the Companion what he thought of the man. The Companion replied: "He is one of the noblest men. By Allah, he is certainly a proper person for (a girl) being given in marriage if he seeks to marry, and his recommendation is fit to be accepted if he recommends."
The Prophet (sa) remained silent. Then another man passed by, and the Prophet (sa) asked the same question. The Companion replied: "O Messenger of Allah, he is one of the poor Muslims. He is not a proper person (for a girl) to be given in marriage to, and his recommendation would not be accepted if he makes one; if he speaks, he is not to be listened to."
The Messenger of Allah (sa) said: "He is better than the former by earthfuls." (Bukhari and Muslim)
Judging Based on Outer Appearances
The Prophet (sa) once narrated the story of a young child who spoke on his mother's lap. A rider passed by them, and the mother said: "O Allah! Don't let my child die till he becomes like this (rider)." The child said: "O Allah! Don't make me like him."
After some time, they passed by a lady who was "being pulled and teased (by the people.)" The mother said: "O Allah! Do not make my child like her." But the child said: "O Allah! Make me like her."
The rider was an infidel, and the lady had been wrongly accused by people of adultery (or fornication) but she would say: "Allah is sufficient for me (He knows the truth)." (Sahih al-Bukhari)

Judging Other People's Islam
Among the matters about which we judge others, this is the most risky, because it influences our outcome in the hereafter. The Prophet (sa) said: "If a man says to his brother: O disbeliever! Then surely one of them is such (that is, a disbeliever)." (Sahih al-Bukhari) This means that in case the man we're calling isn't a disbeliever, we become labelled as disbelievers.
Usamah ibn Zayd (ra) was one of the most beloved people to the Prophet (sa). He was the son of the Prophet's adopted son Zayd ibn al-Harithah (ra). The Prophet (sa) said: "Whoever loves me should love Usamah." (an-Nasa'i; authentic)
Keeping this in mind, let us look at the following story:
Once, after a battle, Usamah (ra) caught one of the enemies, and right before he was about to kill the man, the latter said the shahadah (declaration of Islam). Usamah thought along the same lines we may have done in similar circumstances – that this man was only saying the shahadah to save his life and nothing else. So Usamah killed the man.
When the Prophet (sa) got to know about this, he said: "O Usamah, did you kill him after he professed La ilaha illallah (There is no true god except Allah)?"
Usamah said: "O Messenger of Allah! He said out of fear of our arms."
This is what the Prophet (sa) replied: "Why did you not cut his heart open to find out whether he had done so sincerely or not?"
Usamah said: "He continued repeating it until I wished that I had embraced Islam only that day." (Bukhari and Muslim)
When we're tempted to form an opinion about someone before opening their hearts, let us remember the talking child and Usamah ibn Zayd's words. Doing this will help us remain open-minded, deal with others more leniently, and take us nearer to the truth Insha'Allah.
Tabassum M is a freelance writer and a student of al-Salam Institute. She likes animals, natural beauty, reading novels and researching interesting topics. She shares her reflections at the blog sections of Understand Quran Academy, IIPH and Ibana. Contact: tabassum_mosleh@hotmail.com
© IIPH 2016
Related posts