By J. Samia Mair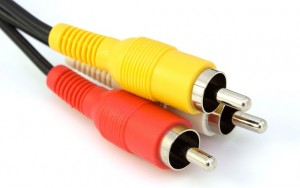 Bismillahir Rahmanir Raheem
I don't know about you, but for me, this Ramadan flew by. And I've heard that from several sisters and even my tween-aged daughters. I can't help thinking of the hadith about the end of time and how decades now seem like just a couple years. But that's the story of another blog.
Returning to the topic at hand, when I was first Muslim all I wanted to do was to "survive" Ramadan. The idea of fasting for a month seemed utterly impossible. At the end of the month, I was mostly relieved and grateful that I was able to fulfil my obligation of fasting. As the years passed, my focus began to change. I always worried that an illness or something would prevent me from fasting but I paid more attention to increasing my ibadah (worship) and getting the most out of having the shaytans (devils) chained and working on my spiritual development. Still I was relieved when Ramadan was over and I had accomplished some of the faith-related goals that I had hoped to accomplish. I remember reading years ago that some Muslims would cry when Ramadan was over because of the many blessings and opportunity the month affords. I was not there yet. Fast forward several years, and then I finally got it. I didn't want Ramadan to end—and I started experiencing the post-Ramadan blues.
There are very few other times that you stay up all night in worship, guilt-free, not worrying about the mundane chores that inevitably wait for you the next day. Sure, they need to get done but they are not the priority—the priority is making the most out of this blessed month, the blessed hours before dawn when Allah (swt) is waiting for you to call on Him (swt). There are very few other times that I am not concerned over my daughters' homeschooling progress. But they too have more important things to do this month. There are very few other times that I feel that I am doing exactly what I was created to do. Like the angels and animals that cannot disobey Allah (swt), Ramadan is an opportunity to share a taste of that joy. That doesn't mean the whole of Ramadan I feel that way or that I don't slip or that I ever leave the month wishing that I had done more, it means that there are extended periods of time that I am able to worship Allah (swt) because I have the "excuse" to cast aside my dunya (wordly)-related activities both in mind and body: "And I (Allah) created not the jinns and humans except they should worship Me (Alone)." (51:56) I think I start to feel the post-Ramadan blues because I sense the dunya and the shaytans creeping—really pushing—themselves back into my life, and I long for that extra protection the month provides
But although nothing can replace the barakah (blessings) of Ramadan, there are ways to keep that Ramadan spirit alive. For me, this is an on-going work in progress that works better some years than others, and I suspect I will continue to work on it for the rest of my life. Each year, I always try to add one additional form of ibadah that I did in Ramadan to my normal routine. Or if I let go of something that I had done previously, I try to add that back. I also commit myself to increasing my relationship with the Qur'an as Ramadan is the month the Qur'an was revealed and the focus during Ramadan should be on the Qur'an..This is not particularly easy for me. I converted as an adult and I am not a native Arabic speaker. I do not read as quickly or as beautifully as I would like, but I also know that many converts have memorized the Qur'an and recite it beautifully, may Allah (swt) reward them abundantly.
Finally, I look forward to the next Ramadan, insha'Allah, and remind myself of the immense gratitude that I owe Allah (swt) for allowing me to be Muslim and to experience the worldly and other-worldly benefits of this blessed month.
J. Samia Mair is the author of five children's books, the most recent Zak and His Good Intentions (2014). She is currently working on a sequel to Zak and His Good Intentions. She is a Staff Writer for SISTERS Magazine and Discover, the magazine for curious Muslim kids and has published in magazines, books, anthologies, scientific journals, and elsewhere.
© IIPH 2015
Related posts