By J. Samia Mair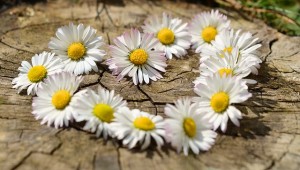 Bismillahir Rahmanir Raheem
One of my favorite places is the beach right before sunrise. This particular day was special. It was foggy—so foggy I couldn't see anyone or anything, even a few feet near me. The two-storey homes to my back were completely obliterated, and I felt like I was on some uninhabited desert island, all alone except for Allaah. The only visibility was towards the rising sun on the ocean's horizon.
As I sat on the sand watching the glowing sphere break through the surface of the ocean with the houses, the world – the dunya – behind me, it occurred to me that this is what I should be doing all the time. My goal, my focus, and my attention should be on Allaah, and the dunya should be behind me, forgotten and ignored. Just as an arrow cannot hit two targets, if one focuses on the dunya, the Hereafter will be neglected. Indeed, the world is nothing to Allaah (swt):
If the world to Allah was equal to a mosquito's wing, then He would not allow the disbeliever to have a sip of water from it. (at-Tirmidhi 2320, Book 36, Hadith 17; 'sound but odd')
At this point, I should clarify what I mean by renouncing the dunya. Sayyid Habib Umar states it best for me:
'Renouncing the dunya in reality means leaving everything which distracts you from Allah, and leaving everything which may lead to disobeying Him. It means having no reliance on worldly things, having no veneration for them and having no pride in them. It does not mean, as someone may imagine, leaving one's food, drink and clothing, and not making an effort to earn enough to support oneself and assist one's relatives. 
There are different degrees of renouncing the dunya. The first degree is obligatory and this is leaving that which is prohibited. The second degree is required of every true wayfarer on the path to Allah, and this is leaving that which is dubious or disliked. Doing so preserves the reality of the wayfarer's Islam and the strength of their faith. A third degree is renouncing everything which one does not need and renouncing everything which does not assist one in obeying Allah, and there are other degrees beyond this.' 
I have tried over and over again to release myself from the dunya's grip, sometimes making progress and at other times being reeled back in like a distressed fish struggling on a fisherman's line. Like pyrite, the glitter of this world (e.g., Translation of al-Quran, 11:15) fools those ignorant of gold. And my efforts to renounce the dunya have never been successful—indeed, it is a constant battle where the frontline moves forward but backward as well.
At a recent retreat though, it occurred to me that the key to my progress forward did not lie with my continued efforts of renunciation alone, but rather with replacing my love of the dunya with the love of Allaah (swt). It further occurred to me that that has always been the way in my secular endeavors as well.
For example, when I was about three, my favorite toy was a plastic airplane cockpit, equipped with an aviation headset, control wheel, throttle lever, and a fascinating set of toy flight instruments. I sat for hours in front of the controls, never imagining that I could love something more. But at some point, my mom gave away my beloved toy cockpit and I didn't even care. My interests had moved on, and the toy that had once entertained me for hours was long forgotten. Similarly, when I first converted, I had more close non-Muslim friends than Muslims. A few years later, the situation was reversed: my closest friends were Muslims. It was not a conscious effort on my part. It was a natural progression because my interests and goals and desires became more and more aligned with those who shared my spiritual outlook. It was seamless in many ways—by the time I realized what had happened, the transition had occurred. We have all loved something that has been replaced with something better and easily forgotten. The same thing can occur with people. I have seen situations where sisters have wanted to marry a certain brother and it didn't work out for one reason or another. Initially they were devastated, but that loss was soon forgotten when they married someone else.
Lessons can be learned from these secular experiences. I believe that as my love of Allaah increases, my love of the dunya will subside. That doesn't mean that I shouldn't try to renounce the dunya, but it means that I should also seek to increase my love of Allaah, which includes:
(1) Recognizing that the deen (religion) he has chosen for us is complete and perfect (Translation of al-Quran, 5:3);
(2) Constantly perfecting my deen by following His beloved Messenger (sa) (Translation of al-Quran, 3:31);
(3) Paying special attention to those verses in the Qur'an and hadiths that pertain to the traps and deception of this world and what we should be focusing on;
(4) Realizing that any success I have in this regard is only from Allaah (swt) and his tawfiq (enabling grace) (Translation of al-Quran, 11:88)
(5) Making du'a (supplications), lots of it.
May Allaah (swt) include us and our families among those whom He loves and who love Him through His grace and noble generosity.
Samia Mair is the author of five children's books, the most recent Zak and His Good Intentions (2014) and The Great Race to Sycamore Street (2013). She is a Staff Writer for SISTERS Magazine and Discover, The magazine for curious Muslim kids and has published in magazines, books, anthologies, online magazines, scientific journals and elsewhere. She currently is working on a sequel to both recent books and on a historical novel.
© IIPH 2015
Related posts