By Zahra Anjum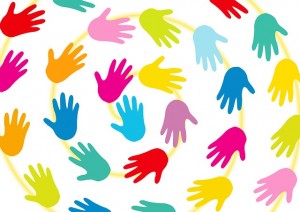 Bismillahir Rahmanir Raheem
A sea liner was calmly cruising in the ocean when all of a sudden it got struck by a storm. Mountain-high waves rocked it to and fro. The reaction of the passengers on board was diverse; some were so absorbed and fond of their play and enjoyment that they did not care about the inevitable that was coming towards them; others were worried, and in their panic, they spread fear, lies, and rumours; yet others went about trying to rouse the people who were unaware of the calamity; others started to take precautionary measures and do whatever they could to save the liner from drowning. Some just stood by and waited as silent spectators, meanwhile some others criticized those who were working that their efforts were in vain. Some unfortunate souls dug holes and poured water inside the ship to make it sink quickly.
The situation on the ship can be compared to that of the Ummah and its people today. The Ummah is grounded in problems from every side. Its enemies have unleashed all their forces against it, in every part of the world. The question to ask ourselves is: where do I stand in matters related to the Ummah? Out of the aforementioned categories of people on the sinking ship, to which category do I belong?
We may also wonder: do we really belong to this Ummah? Does this Ummah have any rights on us? Is there really anything that we can do? Do we need to take this pain?
Definitely yes! Our Ummah is the family that Allah has bestowed us with, and Muslims in every corner of the world are our brothers and sisters. Allah (swt) mentions in the Quran: "The believers are but brothers…" (al-Hujurat 49: 10)
In another place, He describes them as follows: "Muhammad is the Messenger of Allah; and those with him are forceful against the disbelievers, merciful among themselves…" (al-Fath 48: 29)
Prophet Muhammad (sa) endorsed this relationship and emphasized that Muslims should care for and help each other. He once said: "You see the believers being merciful among themselves and showing love among themselves and being kind, resembling one body, so that if any part of the body is not well, the whole body shares the sleeplessness (insomnia) and fever with it." (Bukhari)
He also said: "A believer to another believer is like a building whose different parts enforce each other." The Prophet (sa) then clasped his hands with the fingers interlaced. (Bukhari)
Following are some ways through which we can help our brothers and sisters:
1. Feel for them
The first step is to 'feel' for the Muslims who are suffering due to calamities, natural disasters, and especially those who are oppressed in war-stricken areas. Put yourself in their shoes and imagine yourself in their place. Be grateful to Allah for His blessings and be ready to share these with those in need. You cannot do anything unless their pain becomes yours in its truest sense and the problems of Ummah keep you up at night, like your own.
2. Pray for them
Dua (supplication), no doubt, is the believers' weapon, and victory at times is granted to the Ummah because of the sincerity and supplications of the weak. If there is nothing you can do, you can certainly make Dua. Don't just supplicate randomly; mean it with your heart and allot a special time to it. In times of calamity, it is also prescribed to pray qunoot an nawazil.
3. Be aware
While we are busy living in our world of 'me and mine' we seldom care for what others are going through. Stay awake and make yourself wary of the happenings around the Muslim world. Let's keep up with the news like we keep up with every gossip in the family. Nonetheless, we need to be careful about not accepting anything without verifying it first from credible Islamic sources.
4. Spread awareness
Talk about the pressing problems of the Ummah among your circle of friends, cousins, family, and co-workers. Spread awareness about the Ummah and the solution to its problems, that is, returning to the Deen (religion). Share your concerns with them and brainstorm possible ways through which you can help your nearest communities.
5. Contribute
List down all your capabilities, strengths, skills, and expertise, and think about ways you can use them to physically participate in the revival of the Ummah. You can spend your wealth in the way of Allah; you can encourage others and collect donations for the needy; you may use your social skills to mingle with people and educate them about Islam, or you can share your knowledge with others verbally or through the pen. Or perhaps you are in a position of authority and can use your status to help the suffering ones. Reflect, make a sincere intention, and go ahead!
6. Prepare the next generation
Parents can contribute greatly to the Ummah by raising their children as 'Ummah-centered' individuals. Aim high, work hard, and give your children a superior vision. The Ummah is in dire need of knowledgeable leaders in every field; prepare your children to take these roles.
If we turn a blind eye, Allah will surely raise some others to perform this task. However, on the Day of Judgement, each one of us will be accountable for our responsibilities towards the Ummah. Have we prepared the answer?
Zahra Anjum is a freelance writer, editor and translator based in Islamabad, Pakistan.
© IIPH 2015
Related posts