By J. Samia Mair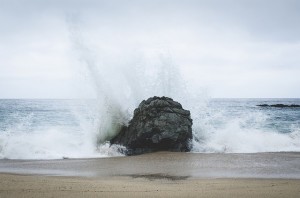 Bismillahir Rahmanir Raheem
One of my favorite stories from the Seerah is when Prophet Muhammad (saas) wanted Abu Bakr (ra) to lead the prayer. Concerned that people would not be able to hear him because of his crying, his daughter Aisha (ra), a cherished wife of the Prophet (saas), suggested that Umar (ra) lead the prayer.  (Jami at-Tirmidhi, Vol. 1, Book 46, Hadith 3672; authentic)
It is a small incident in one respect, but says so much about this beloved Companion (ra). Indeed, there are several incidents in the Seerah that mention Abu Bakr (ra) and his proneness to weeping. For example, when he found out that he would be making the Hijrah (emigration to Madinah) with the Prophet (saas), he wept because he was so happy. According to one report, Aisha (ra) said, "By Allah, I have never seen anyone weeping out of joy until I saw my father on that day weeping out of joy."
Abu Bakr was known for being kind-hearted. After the tremendous victory of the Battle of Badr (the first major confrontation with the Qurayshi pagans in 624 CE, 2 AH), the Prophet (saas) consulted both Abu Bakr (ra) and Umar ibn al-Khattab (ra) concerning the 70 prisoners the Muslims had captured. Abu Bakr (ra) said:
They are our kith and kin. I think you should release them after getting from them a ransom. This will be a source of strength to us against the infidels. It is quite possible that Allah may guide them to Islam.
Umar (ra) gave very different advice:
I do not hold the same opinion as Abu Bakr. I am of the opinion that you should hand them over to us so that we may cut off their heads. Hand over Aqil to Ali that he may cut off his head, and hand over such and such relative to me that I may cut off his head. They are leaders of the disbelievers and veterans among them. (Sahih Muslim 1763, Book 32, Hadith 69)
Abu Bakr (ra) was also known for his extreme generosity, among other things. He freed many Muslim slaves who were persecuted in Makkah.
Abu Bakr (ra) was referred to as As-Siddiq – the truthful – because of his unquestioning belief in the Prophet (saas). Unlike the towering, powerful figure of Umar ibn al-Khattab (ra), Abu Bakr (ra) was slender with a slightly bent back; he had a thin face with large hollow eyes. Even during the time of Jahiliyah (time of ignorance in pre-Islamic Arabia), he was considered a consummate gentlemen, never drinking alcohol, speaking lewdly or partaking in other such sinful activities. Despite his esteemed reputation prior to his conversion, the Qurashi pagans treated him badly after he accepted Islam. One time they beat him up so badly, it was hard to see where his nose was on his face.
But there is another side to Abu Bakr (ra) – a tougher side that I believe is so beautifully represented by what took place at the beginning of his Caliphate. Shortly after our beloved Prophet (saas) returned to Allah (swt), many Arab tribes apostatized. Some apostatized and followed fake prophets like Musailimah, the Liar. Others believed in One God and that Muhammad (saas) was his slave and messenger, but refused to pay Zakah (obligatory charity). Abu Bakr (ra) as Caliph had to decide what to do with them. Umar (ra) said with respect to these latter apostates:
How do you fight them while Allah's (swt) Messenger (saas) has said: "I have been ordered (by Allah) to fight those who fight until they say: La ilaha illâ Allah (none has the right to be worshipped but Allah). And whoever said it will save his life and property from me, by not trespassing the law, and his accounts will be with Allah."
Abu Bakr (ra) took a different approach though. He said:
By Allah! I will fight those who differentiate between Salah (prayer) and Zakah, as Zakah is the compulsory right to be taken from the property. By Allah! If they refuse to pay me even one bridle which they used to pay at the time of Allah's Messenger (saas), I will fight them for withholding it.
Other Companions besides Umar (ra) also wanted them to be dealt with leniently, but Abu Bakr (ra) stood strong; the Muslims went to war against both groups of apostates, and eventually all of Arabia was Muslim, paying their Zakah.
Abu Bakr (ra), one of the blessed 10 promised Paradise, was kind-hearted, and his eyes shed tears freely for his love of Allah (swt) and His Messenger (saas).
The Prophet (saas) said Allah will give shade to seven (types of people) under His shade (on the Day of Resurrection). (One of them will be) a person who remembers Allah and his eyes are then flooded with tears. (Sahih al-Bukhari 6479, Book 81, Hadith 68)
People needed such tenderness after the death of their beloved Prophet (saas) and the grief they felt. Yet Abu Bakr (ra) was also stern when the situation required it, eager to defend Islam and the message that Prophet Muhammad (saas) brought. Like Umar (ra), his particular make-up was ideal for the times when he was Caliph, subhanAllah. May Allah (swt) grant Abu Bakr (ra) the highest level of Paradise in the company of his beloved Prophet (saas) and in Allah (swt)'s presence.
The incidents in this article are mostly quoted from The Precious Pearls: The Description of the Ten Companions Who were Given the Glad Tidings of Paradise published by Darussalam.
Samia Mair is the author of five children's books, the most recent Zak and His Good Intentions (2014) and The Great Race to Sycamore Street (2013).  She is a Staff Writer for SISTERS Magazine and Discover, The magazine for curious Muslim kids and has published in magazines, books, anthologies, online magazines, scientific journals and elsewhere. She currently is working on a sequel to both recent books and on a historical novel.
© IIPH 2015
Related posts