By Amina Salau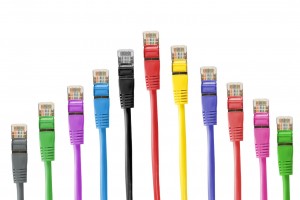 Bismillahir Rahmanir Raheem
Aisha reported that the Prophet (sa) said: "Kinship (rahim) is derived from Allah. If anyone maintains ties of kinship Allah maintains ties with him. If anyone cuts them off, Allah cuts him off." (al Adab al Mufrad; Sahih)
Maintaining kinship ties is one of the most important obligations for all Muslims. As the above hadith reflects, kinship is from Allah (st) himself, and there are consequences if we choose to cut them off. Several verses of the Qur'an also stress the importance of maintaining ties of kinship as it brings about love, respect, and honour between people related by blood.
Fostering kinship ties goes beyond keeping in touch with our nuclear family. When we are related by blood, extended families inclusive, we are duty bound to uphold our ties with them strongly. It is quite unfortunate that in this digital age, different means of communication are ironically leading to less communication between members of the same family. Most of us have abandoned our relatives to keep up with our new friends. There are some people who "block" their relatives or even parents and siblings on social media while chatting with their friends all day.
A hadith narrated by Jubayr ibn Mutim quoted Prophet Muhammad (sa) as saying that a person who severs kinship ties will not enter paradise. (Bukhari)
Foster good relations with your families in this digital age by adopting the following tips:
Visit whenever you can
One of the ways that people neglect ties of kinship is by forgetting to check on one another. You may be living in the same town but everyone is so busy with their lives that we now consider visits to be rare occurrences. Visiting family allows us to connect with each other on a deeper level, brings us closer, and promotes love. If possible, we should endeavour to visit our relatives on a regular basis.
Keep in touch with phone/calls and text messages
Make a habit of calling or sending messages to those who do not live in the same city as you. Don't wait until Eid or Ramadan to send a conventional message to elderly relatives. Most of us have unlimited text messages per month and more call minutes than we need. Show genuine interest in their wellbeing, and you will be rewarded for your efforts, Insha'Allah.
Letters are always loved
Handwritten letters and post cards are warm and personal. Put one in the mail to someone far away.
Use social media as a tool
If any relatives use social media, add them as a friend. Respond to their status updates and tweets. If they write that they have been ill, call them immediately to inquire after them. If any relative has a new baby, pay a visit or, if they are in a different city, send a gift for the newborn via courier. If we can log into Facebook three times a day, we can communicate that often with our family members.
Use video calls
Facetime and Skype are two of the most popular tools that people use to connect all over the world. If I can't be there with you, what better way to see you and keep in touch than to have a video chat over the internet? If you are living away from your parents, put their minds at ease about your welfare by having regular face-to-face conversations. This is also a great way for kids to get familiar with other members of the family. You can also send short videos via Snapchat, Instagram, or Vine.
Plan family vacations
Make a plan, and get away from the hustle and bustle of everyday life to enjoy some fun time with loved ones. Avail group travel options that are available these days, and instead of going with friends, spouse, or kids alone, include your parents, grandparents, or any other family member. You can even turn this into an annual get-together.
May Allah make it easy for us to keep those dear to us closer to our hearts. Ameen.
Amina Salau is a freelance writer who is passionate about women's issues in Islam
© IIPH 2015
Related posts