By Zahra Anjum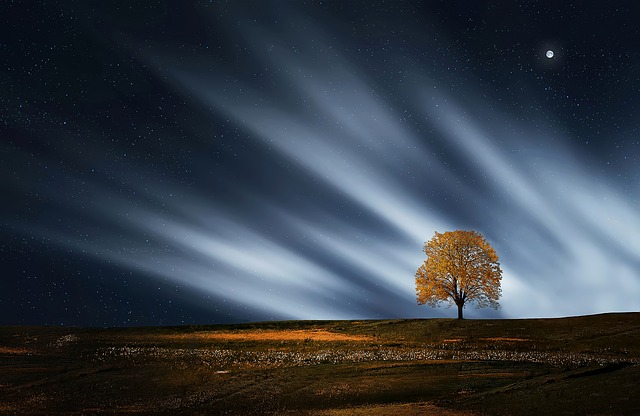 Bismillahir Rahmanir Raheem
Laylatul Qadr, or the Night of Decree, is a special night that comes every year in the last ten days of Ramadan. It is the night on which we were given the Qur'an, the greatest blessing from Allah. Worship in this night is better and more virtuous than the worship of a thousand months, i.e. 83 years! Allah (st) has dedicated a Surah to this night in the Qur'an.
He says: "Indeed, We sent the Qur'an down during the Night of Decree. And what can make you know what is the Night of Decree? The Night of Decree is better than a thousand months. The angels and the Spirit descend therein by permission of their Lord for every matter. Peace it is until the emergence of dawn." (Surah Qadr 97: 1-5)
With the approach of the last ten days of Ramadan, Prophet Muhammad (sa), according to the testimony of his wife Aisha (ra), would tighten his waist belt (i.e. get ready for hard work). He used to stay up all night and also keep his family awake. (Bukhari)
Following the example of the Prophet (sa), the believers should also try and do the same. If it is not possible to stay awake for all ten nights then we should stay up and seek Laylatul Qadr on the odd numbered nights. Prophet Muhammad (sa) informed us: "Seek Laylat-ul-Qadr (Night of Decree) in the odd nights out of the last ten nights of Ramadan." (Bukhari)
These odd numbered nights are the 21st, 23rd, 25th, 27th and 29th.
What can we do to achieve the utmost benefit from this night? Below are some acts of worship that we can perform:
1. Spend time with the Qur'an
This Book makes Ramadan and Laylatul Qadr very special. We are actually celebrating 'the inauguration of the Qur'an'. Hence, one of the things to do on Laylatul Qadr is to spend time with this guide to success. Recite this book, ponder over it, read its explanation, and reflect over your life in the light that comes forth from its verses. From my personal experience, verses that are reflected over and understood in these nights have a far deeper impact.
You can choose a few Surahs and read their explanation (Tafsir), or you may also memorise some parts of the Qur'an or revise parts that you have forgotten. On the Day of Judgement, the Qur'an will come as an intercessor for those who recite it. (Muslim)
2. Pray voluntary prayers
We are all immersed in sins and wish to shed them off. Prophet Muhammad (sa) informed us how we can do so. He said: "Whosoever performs Qiyam (stands up in prayer) during Laylatul Qadr (Night of Decree), with faith and hope for Allah's reward, will have his former sins forgiven." (Bukhari and Muslim) 
Spend a portion of the night in performing voluntary prayers, reciting as much of the Qur'an as you remember. Learn new duas (supplications) for reciting in Ruku (bowing) and Sujood (prostration), and make your prayer a sweet experience.
3. Make duas
The last third of the night can be spent in making duas. Make a list of your personal duas including supplications from the Qur'an and Sunnah. Start with yourself and include your parents, spouse, children, family, relatives, friends, and the whole Muslim Ummah in your prayers. Pour your heart in front of Allah in long, sincere duas, begging for His mercy. Pray for success in this world and salvation in the hereafter.
4. Seek forgiveness
The doors of Allah's mercy and forgiveness are wide open in the month of Ramadan. Why not turn to Allah and start over a new leaf? Make a lot of Istighfar (repentance) on these nights and remember Allah. Aisha (ra) once asked the Prophet, "O Messenger of Allah, what do you think I should say in my supplication, if I come upon Laylatul Qadr?" He said: "Say: 'Allahumma innaka 'afuwwun tuhibbul-'afwa, fa'fu 'anni (O Allah, You are Forgiving and love forgiveness, so forgive me).'" (Ibn Majah; authentic)
5. Faith-building knowledge
Laylatul Qadr can also be spent in gaining beneficial and faith-building knowledge. You can read an inspiring book or listen to a heart-warming lecture. Moreover, reading or listening to the Seerah (biography) of Prophet Muhammad (sa) softens our heart, steers us towards the path to Jannah (paradise), and helps us along the way.
While engaging in the worship of Allah on the Night of Decree, make sure you keep away from two thieves: showing-off (riya) and wasting time. Sign out from all your social media apps and take some days off; seclude yourself for the sake of Allah!
Zahra Anjum is a freelance writer, editor and translator based in Islamabad, Pakistan.
© IIPH 2015
Related posts