By J. Samia Mair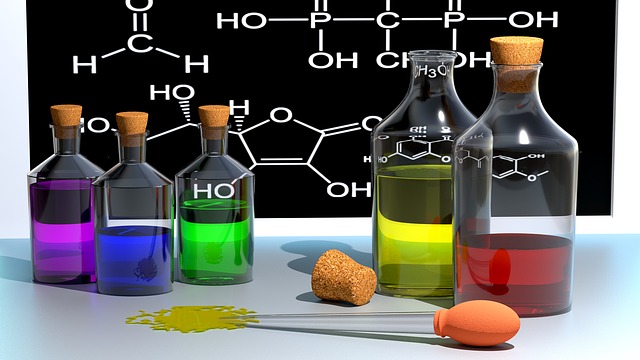 Bismillahir Rahmanir Raheem
So you've read Part I of this series "Homeschooling: should I do it?" and you've decided to homeschool. In fact, you've started homeschooling, looking at the advice in Part II: "Homeschooling: where to begin." You're feeling good; things are moving along well. But, wait! I didn't expect that! You think to yourself. It's kind of like growing older; there's always unpleasant 'surprises', such as those miraculously appearing sleep wrinkles or your newfound appreciation for gravity (I guarantee you that after you start homeschooling you will look at teachers in a whole new light). With this in mind, below are some cautionary tales, warnings, and a little more advice—based on my own mistakes and the mistakes of others I know—to take some of the surprises out of your homeschooling experience.
Know your state laws
This is imperative. Each state has different requirements for homeschoolers. Some are very lax, while others are demanding. You want to know exactly what your state requires, so you are not surprised with a letter of noncompliance.
Be flexible with curriculum
I have spent a lot of money on a particular curriculum that I thought one of my children would love and she hated it. It happens and, at least in my experience, it has happened more than once. Is it worth forcing a child to use it? I say not. Give the materials a chance, but if it is clear that it is not a good fit with that child's learning style, move on. One of the main goals of homeschooling (for many of us) is to instil a love of learning in our children. Force-feeding a particular curriculum will completely undermine that goal and chances are they probably won't learn much either; they may even develop a hatred for that subject. If that isn't incentive enough, ask yourself: Do I want to listen to my child complain about this curriculum for the next year? For most of us, the answer is a resounding, "No!"
Just say 'No!'—to that activity or class
In our area, our problem isn't a lack of socializing or homeschool opportunities; our problem is that we have too much to do. When I first started homeschooling, I wanted to avail my children on every exciting homeschool experience my area had to offer. Bad idea. I overbooked them and exhausted myself, and nothing was done with excellence. Too much of a good thing, well…isn't a good thing. Even if you don't have an overabundance of homeschool classes and activities in your area, you can overbook your child with work and organized activities, exhausting yourself in the process. Less can be more.
Not always fun to be teacher-mom
Some days I wish that I could just be 'mom'— a fun Mama, like my children's 'fun Baba'. Much of my time, especially when they were younger, was spent as the actual educator, sitting right beside them as they did their work, going line through line through their lesson. And while my husband and I want them to enjoy learning, they aren't always thrilled with every subject we feel is important for them to learn and aren't always eager to do their assignments. On top of that, I am asking them to clean their rooms, change the kitty litter, put away the groceries, etc., etc. A lot of my other time is spent finding curricula that I think they will like and/or need, looking for activities for them to participate in, driving them to classes, and begging them to hurry up. There are times that my children and I desperately need a break from each other and that is less easy when you are teacher-mom. I find myself purposefully making time for us just to have fun, no learning, no expectations, just fun.
Don't do it alone
Homeschooling has its good days and bad days, good hours and bad hours, good moments and some horrible moments. Unless you are a super Muslimah, it is impossible to keep up with all the new curricula, activities, laws, etc., and actually homeschool your children. For most of us, having the ability to commiserate with someone who can empathize with you, to receive sound and knowledgeable advice, to keep up with new curricula, etc., or to drop off your kids for a well-deserved and much needed break—is a life saver—or, better yet, a homeschooler saver. Really, it is.
The idea of this part isn't to scare anyone away from homeschooling, so don't let these cautionary tales discourage you if you would like to homeschool. Indeed, if I were to write a blog "Homeschooling: why I do it?", it would be too long to post in this format.  The benefits I see from homeschooling our children, who are Muslims in a non-Muslims society and whose both parents are converts, become more and more apparent the older they get. But I believe when it comes to homeschooling (and most other matters I suppose), it is better to be prepared than surprised.
Stay tuned for Part IV of this homeschool series, "Homeschooling: Starting a Co-op"
Samia Mair is the author of five children's books, the most recent Zak and His Good Intentions (2014). She is a Staff Writer for SISTERS Magazine and Discover, The magazine for curious Muslim kids and has published in magazines, books, anthologies, scientific journals, and elsewhere.
© IIPH 2015
Related posts