By Umm Ibrahim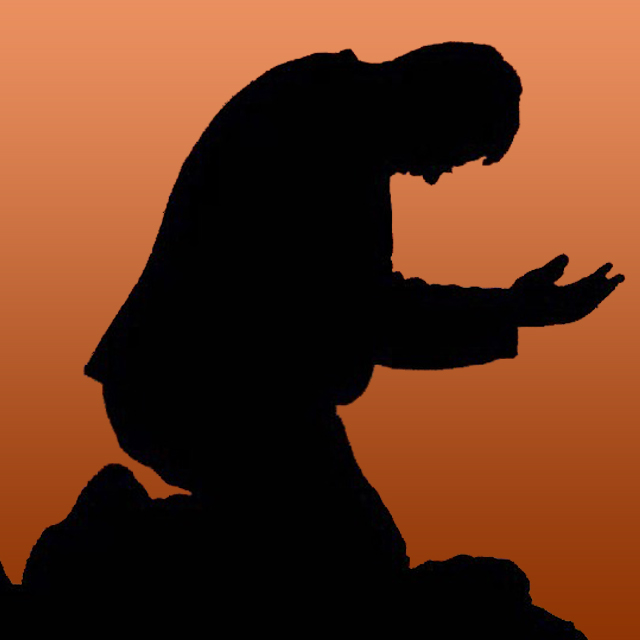 Bismillahir Rahmanir Raheem
With so many calamities, accidents, and other unfortunate incidents happening every day around us, it's no wonder we fear for the safety of our loved ones and ourselves most of the time. As Muslims, it is a great solace to know that our Prophet (sa) has specified many Duas (supplications) that we can recite daily for Allah's protection. Following are some of the Duas as mentioned in authentic hadiths:
Dua 1
The following beautiful supplication asks Allah for protection in all aspects of life:
اللَّهُمَّ إِنِّي أَسْأَلُكَ الْعَفْوَ وَالْعَافِيَةَ فِي الدُّنْيَا وَالآخِرَةِ اللَّهُمَّ إِنِّي أَسْأَلُكَ الْعَفْوَ وَالْعَافِيَةَ فِي دِينِي وَدُنْيَاىَ وَأَهْلِي وَمَالِي اللَّهُمَّ اسْتُرْ عَوْرَاتِي وَآمِنْ رَوْعَاتِي وَاحْفَظْنِي مِنْ بَيْنِ يَدَىَّ وَمِنْ خَلْفِي وَعَنْ يَمِينِي وَعَنْ شِمَالِي وَمِنْ فَوْقِي وَأَعُوذُ بِكَ أَنْ أُغْتَالَ مِنْ تَحْتِي
The Messenger of Allah (sa) never abandoned these supplications, every morning and evening: O Allah, I ask You for forgiveness and well-being in this world and in the hereafter. O Allah, I ask You for forgiveness and well-being in my religious and my worldly affairs. O Allah, conceal my faults, calm my fears, and protect me from before me and behind me, from my right and my left, and from above me, and I seek refuge in You from being taken unaware from beneath me. (Ibn Majah; graded sound by al-Albani)
Dua 2
This particular supplication takes into account animal stings and bites, which can cause harm and inconvenience, and beseeches Allah's protection from them:
أَعُوذُ بِكَلِمَاتِ اللَّهِ التَّامَّاتِ مِنْ شَرِّ مَا خَلَقَ
"If anyone says three times in the evening: I seek refuge in Allah's perfect words from the evil of what he created, no poisonous sting shall harm him that night."
One of the narrators) Suhail said: "So our family used to learn it and they used to say it every night. A girl among them was stung, and she did not feel any pain." (at-Tirmidhi; reliable)
This supplication was also mentioned in another hadith in which the Prophet (sa) encouraged using these words to seek Allah's protection while travelling.
The Messenger of Allah (sa) said: "If anyone stops at a stopping place and then says: I seek refuge in Allah's perfect words from the evil of what He has created, nothing shall harm him until he departs from that stopping place of his." (at-Tirmidhi; graded sound by al-Albani)
Dua 3
The following supplication is recited for Allah's protection every morning and evening, as recommended by the Prophet (sa):
بِسْمِ اللَّهِ الَّذِي لاَ يَضُرُّ مَعَ اسْمِهِ شَيْءٌ فِي الأَرْضِ وَلاَ فِي السَّمَاءِ وَهُوَ السَّمِيعُ الْعَلِيمُ
The Messenger of Allah (sa) said: "If any worshiper says, in the morning every day and the evening every night: 'In the Name of Allah, with Whose Name, nothing in the earth or the heavens can cause harm, and He is the Hearing, the Knowing – three times, nothing shall harm him."
Aban (the narrator) had been stricken with a type of semi-paralysis. A man began to look at him. Aban said to him: "What are you looking at? Indeed the hadith is as I reported it to you, but I did not say it one day, so Allah brought about His decree upon me." (at-Tirmidhi; graded authentic by al-Albani)

Dua 4
This supplication is to be recited for Allah's protection when stepping outside the house:
بِسْمِ اللَّهِ تَوَكَّلْتُ عَلَى اللَّهِ لاَ حَوْلَ وَلاَ قُوَّةَ إِلاَّ بِاللَّهِ
Narrated Anas ibn Malik: The Prophet (sa) said: If a man goes out of his house and says: "In the name of Allah, I trust in Allah; there is no might and no power but in Allah," the following will be said to him at that time: "You are guided, defended, and protected." The devils will go far from him and another devil will say: "How can you deal with a man who has been guided, defended, and protected?" (Abu Dawood; graded sound by al-Albani)
Dua 5
This comprehensive supplication seeks Allah's protection from being deprived of His bounties and good health. It also seeks refuge from His anger:
اَللَّهُمَّ إِنِّي أَعُوذُ بِكَ مِنْ زَوَالِ نِعْمَتِكَ, وَتَحَوُّلِ عَافِيَتِكَ, وَفَجْأَةِ نِقْمَتِكَ, وَجَمِيعِ سَخَطِكَ
Ibn Umar narrated that the Messenger of Allah (sa) used to supplicate, saying: "O Allah! I seek refuge in you from the withholding of your favour, the decline of the good health you have given, the suddenness of your vengeance, and from all forms of your wrath." (Muslim)
Dua 6
In this supplication, one seeks refuge from cowardice and miserliness along with the physical hardships that come with old age. It is also a good supplication for protection from all the trials, both in this world and in the grave: 
اللهم إني أعوذ بك من الجبن والبخل، وأعوذ بك من أن أرد إلى أرذل العمر وأعوذ بك من فتنة الدنيا، وأعوذ بك من فتنة القبر
Sa'd ibn Abi Waqqas (may Allah be pleased with him) reported that the Messenger of Allah (sa) used to seek (Allah's) protection after prayers in these words: "O Allah, I seek refuge with You from cowardice, miserliness, and from being sent back to a feeble age; I seek refuge with You from the trials of this life and those of the grave." (Bukhari)
Umm Ibrahim is a freelance writer and editor
© IIPH 2016
Related posts