by Ruhaifa Adil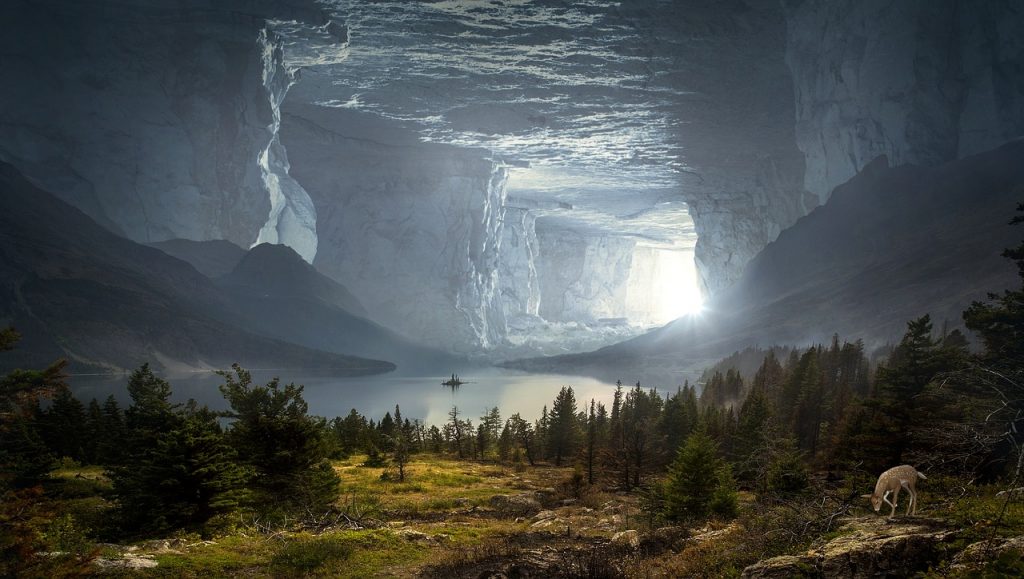 Bismillahir Rahmanir Raheem
The Prophet (sa) said: "Whoever reads Surah al-Kahf on Friday will have a light that will shine from him from one Friday to the next." (Recorded by ad-Darimi; authenticated by al-Albani)
Not only is Surah al-Kahf singled out as a form of protection for us, it also holds many lessons. Our children too should be taught the important lessons narrated in this Surah so that they will be able to benefit from it and ponder over it as they make it a habit to recite it every Friday throughout their lives.

Following are some important lessons that can be gleaned from the Surah for children:
Lesson
Concept
Protection from Dajjal
Understanding the reality of the fitnah (trial) of Dajjal and the need to protect ourselves.
Story of the People of the Cave
Understanding that we must trust Allah in all matters, the importance of good friends, and not giving into pressure from others when following Allah's commands
Story of the two gardens
To emphasize the fleetingness of life and to emphasize that everything we have is from Allah
The deceit of this world
To help realize that we are travellers in this world and the hereafter is better than anything this world has to offer
Story of Moosa (as) & Khidr

 

To show that there is good in everything that happens even if it doesn't seem so initially.
Here are some activities to reinforce these concepts:
Lesson 1: Protection from Dajjal
Memorization of the first 10 verses of Surah al-Kahf
Help your children memorize the first ten verses of Surah al-Kahf with the help of audio aids or repetition. The Messenger of Allah (sa) said: "Whoever commits to memory the first ten verses of Surah al-Kahf will be protected from (the trial of) Dajjal (Antichrist)." (Muslim)
Egg drop-off
The aim of the game is to build something to protect a raw egg survive a six-foot drop. Give each team/ child one raw egg, forty straws, one metre of duck tape, and cardboard. Tell them that the goal is to design and build a 'protection' that will prevent their raw egg from breaking from a high drop. Give them fifteen minutes or so to build their structure, with an egg inside. At the end of the time limit, drop each structure in a consistent way and then check to see if the egg has remained intact.
The goal of this activity is to show children how fragile we are, like the egg, if we are not protected from the fitnah of Dajjal. The best and foolproof protection for us is Surah al-Kahf as told to us by Allah and His Prophet (sa).
Lesson 2: Story of the People of the Cave
Trust fall activity
In this activity, one person has to fall on purpose while the other has to catch him. Let each child stand with a partner in an opposite direction. The child has to make his body go stiff and fall backwards. As he falls, the partner has to catch the child gently and prevent him from hitting the ground. The activity can be done with increasing distance.
This activity is a trust building activity. After the first round, ask the children how they felt about trusting the other person. Tell them trusting Allah wholly and completely requires us to completely let go and fall and know that He will catch us. This is the trust that the People of the Cave had, and this is a lesson we must glean from their story
Potatoes, eggs, and coffee
Boil potatoes, eggs, and coffee in separate pots. Help the children observe that though the potatoes, eggs, and coffee beans had each faced the same adversity – boiling water – each reacted differently. The potato went in strong, hard, and unrelenting, but came out soft and weak. The egg was fragile, but boiling water made it hard. However, when exposed to boiling water, ground coffee beans changed the water instead of changing themselves.
Discuss that to be steadfast like the People of the Cave means to not buckle under pressure from peers, society, or family. Change the circumstances, but don't let them change you.
Good friends – Perfume vs. charcoal
Have the children dip their right hand in a bottle with perfumed cotton and the left hand in a bottle with charcoal. Ask them to observe their two hands and discuss the following points:
1- How does your right hand look/ smell?
2- How does your left hand look/smell?
3- Which hand do you prefer?
4- Quote to them the hadith: "The likeness of a righteous friend and an evil friend is the likeness of a (musk) perfume seller and a blacksmith. As for the perfume seller, he may either bestow something on you, or you may purchase something from him, or you may benefit from his sweet smell. And as for the blacksmith, he may either burn your clothes, or you may be exposed to his awful smell." (Bukhari)
Explain to the children that good friends are important and will save you in this world and the next, just like the People of the Cave.
Ruhaifa Adil is a mother of four, a practising Muslimah, an avid reader, and a passionate writer. She works primarily as a trainer for mothers and teachers, advocating a multi sensorial, learner-centred approach, which she has learnt through her work as a remedial specialist for children with dyslexia. She is also an author of English textbooks, based on the teachings of the Quran (currently under editing), and creative director of a Tafseer app for kids. Her latest project is Qutor.com, a website that helps connect Quran teachers and students.
An excerpt from Salah & Its Essential Conditions by Yahya M.A. Ondigo available from IIPH.
© IIPH 2016
Related posts