By Tasnim Nazeer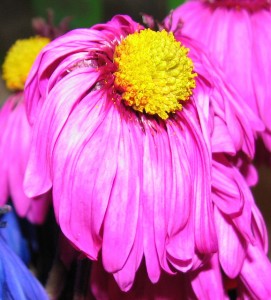 Bismillahir Rahmanir Raheem
The death of a loved one is one of the most unprecedented challenges that a person has to go through. A time comes in our lives when we face the death of a family member, friend, or relative, and it can be a very emotional experience.
Islam gives us the motivation and pathway to deal with our grief and loss as it is Allah (st) Who gives life, and Who takes life away when our soul is destined to go. We have to remember that we have been sent to this world with a purpose. This purpose is a test from Allah to measure our good deeds and to work productively towards attaining Jannah (paradise). With this in mind, we can find some peace in knowing that although our loved ones may have departed from the world we have an opportunity to meet them in the hereafter if Allah wishes and if we work towards pleasing Him and seeking His forgiveness.
When I lost my grandfather, I felt sadness overwhelm me as I had grown up having him in my life. The death of my grandfather was a huge loss for all the family members. Here are some Islamic ways that I used to deal with grief.
Make dua (supplications)
Losing a loved one makes us realise the reality of this life, and the fact that eventually we all have to return to Allah. Making dua and supplicating to Him for the loved ones we have lost can help us be at peace. When I turned to Allah and prayed for my grandfather, I immediately felt that by praying and making dua for him, I could hope that he may get some blessings if the dua is answered.
Shaykh al Sheraim has advised that a Muslim must supplicate to Allah to ward off sorrow before it strikes him. But when it happens, a Muslim must be patient, and Allah will reward him by forgiving his sins. He should also supplicate to Allah so that He removes sadness from his heart and replaces it with happiness.
Turn to Allah for sabr (patience)
When someone close to us dies, we feel hopeless or depressed at times. At such times, we should turn to Allah through Salah. Only He can give us patience and ease our hardship.
When the Prophet's son, Ibrahim, passed away, the Prophet (sa) said, "The eyes are shedding tears and the heart is grieved, and we will not say except what pleases our Lord, O Ibrahim ! Indeed we are grieved by your separation." (Bukhari)
This example from the Prophet's life, as well as countless others from that of the Sahabah, teaches us that even though it may be difficult at first, we should submit to Allah's will, and accept His decision.
Make dhikr
Dhikr can be a way of gaining peace as we recite Allah's most beautiful names. It also keeps our hearts firm with His remembrance.
Seek to increase your good deeds
We all want to do as many good deeds as we can in this life in order to attain Jannah. I have seen countless examples of sisters and brothers who, after losing a loved one, change some of their ways and increase their good deeds. We should not wait till we lose someone to do good deeds but we can use this as a wakeup call. Allah says in the Qur'an:
"Be sure, We shall test you through fear and hunger, some loss in goods or lives or the fruits (of your toil) but glad tidings to those who patiently persevere." (Surah Baqarah 2:155)
Check out the poem Losing a Loved One written by Tasnim Nazeer, created into a video by Greenbird Media Productions, and narrated by Brother Musa Adnan.
Tasnim Nazeer is an award winning Freelance Journalist/Writer and Author who has written for a variety of print and online publications including CNN International, The Muslim News, Your Middle East, Islam Channel and many more. She was awarded The Muslim News Award for Excellence in Media 2013 and is an UN Universal Peace Federation Ambassador for Peace. For more information visit her website at www.tasnimnazeer.com or follow her on Twitter: @tasnimnazeer1
FB Official page: www.facebook.com/TasnimNazeerOfficial
© IIPH 2015
Image Credit: Courtney Rhodes
Related posts