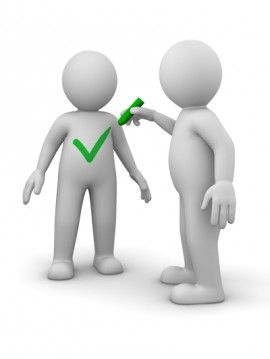 بسم الله الرحمن الرحيم
By Amina Salau
Anas Ibn Malik (may Allah be pleased with him) said:"While we were in the Mosque with the Messenger of Allah (sa) a Bedouin came and stood to urinate in the Mosque. The Companions of the Messenger of Allah (sa) said, 'Stop it! Stop it!' and were about to attack him. But the Messenger of Allah (sa) said, 'Do not interrupt him; leave him alone.' So they left him until he had finished urinating. Then the Messenger of Allah (sa)called him and said to him, 'In these mosques it is not right to do anything like urinating or defecating; they are only for remembering Allah, praying, and reading the Qur'an,' or words to that effect. Then he commanded a man who was there to bring a bucket of water and throw it over the (urine), and he did so."(Muslim)
Correcting someone when they are doing some wrong according to Islamic injunctions is something of a skill and an art. It is a form of teaching and dawah (invitation to Islam). We have to understand that all humans, including us, make mistakes. What makes mistakes better is to correct them in positive ways that will not put off the ones being corrected, and still make an impact in their lives. When we correct people's mistakes, we are teaching them the right thing to do.
The Prophet (sa) was well known for the manner in which he corrected people's mistakes. He never embarrassed them. He always assisted anyone who made mistakes and taught them the correct way of doing things.
"Allah, His angels, the inhabitants of the heavens and the earths, even the ants in their hole and the fishes pray for the one who teaches people to do good." (At-Tirmidhi; sound)
As Muslims, we have a duty to guide others and enjoin good. As much as we are encouraged to teach others about Islam and keep good relations, we also have an obligation to correct others when they are on the wrong path. This does not make anyone superior to another person. This does not mean you are less of a Muslim if someone corrects you over something you have done wrong. What this means is that we are united as an Ummah, to ensure that we bring out the best in each other.
How do you correct people in a negative manner?
By either making your voice loud, or involving other people when correcting someone.
Refusing to listen to their point of view or excuse.
Disowning or disassociating with the person who made the mistake.
Talking about, or using someone's mistakes as an example even when the issue has passed.
Placing a harsher punishment than deserved on the person that committed the mistake.
Correcting a mistake only to show off your own knowledge.
It is common knowledge that the Prophet (sa) never embarrassed or rebuked anyone shamefully. He was always gentle but swift in correcting people. This was effective and brought out the best in his Companions.
"Every son of Adam makes mistakes, and the best of those who make mistakes are those who repent." (at-Tirmidhi and Ibn Majah; reliable)
Whenever we see anyone making a mistake, we have a duty to correct them and guide them positively if we ourselves know the answer.
How do we correct people without offending them?
By correcting them in a calm and gentle manner
It will be embarrassing for anyone, even a child, if their mistakes are publicly addressed, and in a disgraceful manner. Instead of raising your voice to attract other people's attention, take the person aside, and talk to him or her in a calm and friendly manner. You are more likely to pass your message more effectively.
Ask questions first
We may not know the reason behind another person's actions. Before admonishing someone, try to find out if they have a valid reason for whatever they have done. The reason may not excuse the mistake, but it will let you know whether or not the mistake was consciously made.
No one is perfect
The second narration from at-Tirmidhi shows us clearly that we all make mistakes. As such, it will be unfair to cast off someone because of the mistake they made in the past. As Muslims, we should draw them closer to assist in uplifting them.
Whatever is in the past should remain in the past
Bringing up someone's past mistakes is going to embarrass them. Once they have been corrected, let it go.
Do not be harsh
If the mistake is one that requires a punishment, either according to the laws of Shariah, or to teach a moral lesson, refrain from meting out more punishment than deserved. It will be unfair, and will only push the offender away.
Remember humility
Do not correct a mistake because you want to show that you are superior in knowledge to another person. This behaviour is detested by Allah (st). A Muslim should not show off or be boastful.
Mistakes are part of human nature, and if anything, indicate that anyone can make them. As Muslims, our duty is to encourage all that is good, and forbid all that is evil. Encouraging all that is good will enable us to be positive in the ways that we correct others.
Amina Salau is a freelance writer who is passionate about women's issues in Islam
© IIPH 2015
Related posts