By Ruhaifa Adil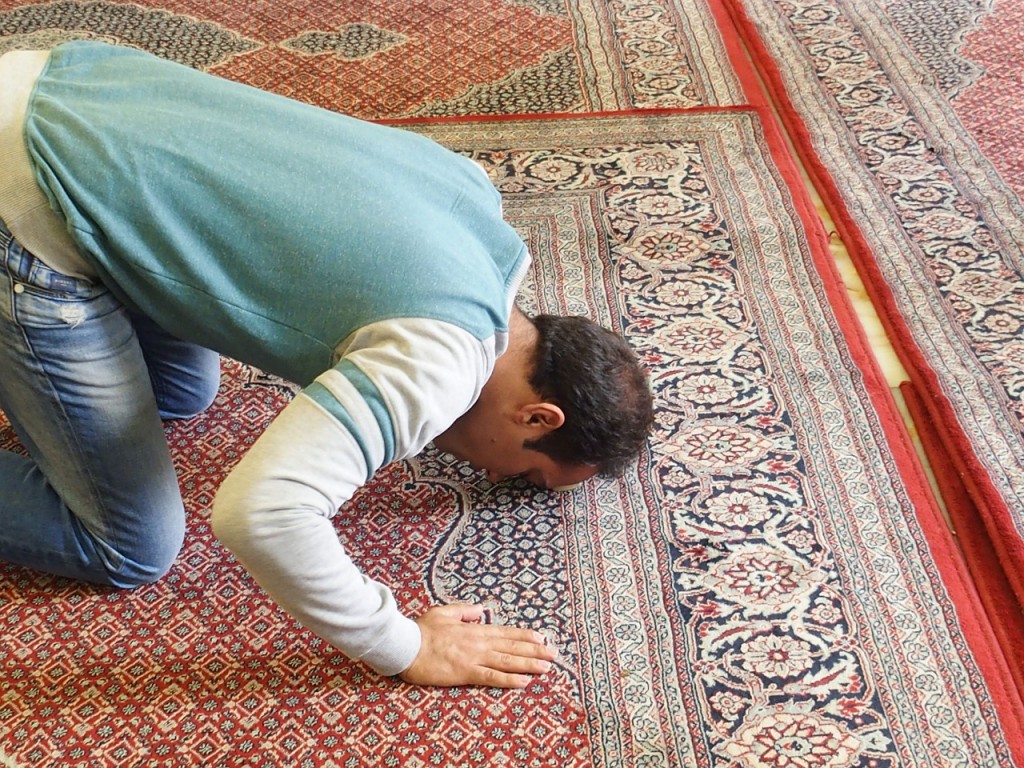 Bismillahir Rahmanir Raheem
Salah is one of the most important duties that a Muslim has to fulfill! Allah mentions in the Quran:
"Guard strictly (the five obligatory) prayers especially the middle salah (asr) and stand before Allah with obedience."
Here are some tips and tricks to help you make your life salah-centred without hindering your routine or compromising your salah:
1- Plan your day around your salah
The best way to plan your day is to set activities around the time of salah. If you need to go and meet someone, schedule it after asr salah so that you can offer your prayers and then set out. Avoid setting a time that may hinder you from attending the prayer in congregation.
2- Pack a prayer kit
Sometimes it is not possible to schedule your routine around salah. At times, the journey is long, and one may have to leave early and may encounter the time for maghrib salah enroute. It may also be that you are out for the whole day, and all your prayers need to be offered on the move. At times like these, a smart Muslim must be prepared to offer his salah anywhere, as the Prophet (sa) said: "The earth has been made for me purifying and as a mosque (place for prayer)." (Abu Dawood: authentic)
Your car should always have a prayer kit ready for salah on-the-go. Here are the items that you must have in a drawstring bag:
A plastic prayer mat: Cloth prayer mats have the disadvantage of getting wet or dirty. So even if you have to stop on the roadside to pray, your plastic prayer mat can be wiped clean later.
Spray bottle: Always keep a spray bottle filled with water in your car. Whenever it is time to pray, use it to perform ablution without the inconvenience of looking for a bathroom, or splashing water while doing ablution from a water bottle. This is great for Muslim women too who can perform ablution in the privacy of their cars without making anything wet inside.
A towelette: This can help you dry yourself, especially if you are performing ablution in winters.
A prayer cap
A sutrah: A sutrah is a symbolic barrier between the one who is praying and others. Musa bin Talha reports from his father: "We used to pray and the animals moved in front of us. We mentioned it to the Messenger of Allah (sa) and he said: If anything equal to the back of a saddle is in front of you, then no harm would come to anything that walks in front. Ibn Numair said: No harm would come to whosoever walks in front." (Sahih Muslim) Keep a small object that can function as a sutrah to protect your prayer.
A compass: A compass is very useful to locate the qibla. These days your Smartphone may have an app that can help you find out the qibla as well

3- Download useful Smartphone apps
There are thousands of Smartphone apps that offer the following features:
Prayer time charts
Adhan (call to prayer)
Prayer reminder alarms
Duas (supplications) to be read after salah
Qibla direction
Quran
Download these apps to create ease for fulfilling your duty to Allah.
4- Put on socks before leaving the house
Before you leave your house, perform ablution and put on socks that cover your whole feet including your ankle. These socks should not have any holes in them and should be durable. As long as you don't take them off, the next ablution may be done by just wiping over the feet with a wet hand. This is a great ease given by Allah, and it is valid for one day for a resident and for three days for a traveller.
Ruhaifa Adil is a mother of four, a practising Muslimah, an avid reader, and a passionate writer. She works primarily as a trainer for mothers and teachers, advocating a multi sensorial, learner-centred approach, which she has learnt through her work as a remedial specialist for children with dyslexia. She is also an author of English textbooks, based on the teachings of the Quran (currently under editing), and creative director of a Tafseer app for kids (soon to be launched Insha'Allah). Her latest project is Qutor.com, a website that helps connect Quran teachers and students.
© IIPH 2016
Related posts