By Zahra Anjum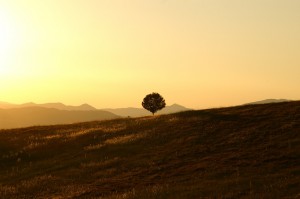 بسم الله الرحمن الرحيم
The Muslim Ummah today expresses a picture of suffering and disruption. Allah (st) has pointed out the reason for our problems in the Qur'an: "Corruption has appeared throughout the land and sea by [reason of] what the hands of people have earned so He may let them taste part of [the consequence of] what they have done that perhaps they will return [to righteousness]." (Surah Rum 30: 41)
The solution, first and foremost, is to return to our deen (religion) and seek forgiveness for our sins. Most of us have traversed away from the path of righteousness and our sins have polluted the earth in its entirety. If we acknowledge our shortcomings and make sincere repentance before Allah, no doubt He will shower us with blessings.
This is similar to what Prophet Hud (as) told his people when he said: "And O my people, ask forgiveness of your Lord and then repent to Him. He will send [rain from] the sky upon you in showers and increase you in strength [added] to your strength. And do not turn away, [being] criminals." (Surah Hud 11: 52)
Also, the Prophet (sa) has directed us: "Turn you people in repentance to Allah and beg pardon of Him. I turn to Him in repentance a hundred times a day." (Muslim)
What is sincere repentance?
Sincere repentance or 'tawbah tun nusuh' is something to which Allah (st) calls us in the Qur'an. He says: "O you who have believed, repent to Allah with sincere repentance." (Surah Tahrim 66: 8)
Linguistically 'tawbah' means to return back to something, and 'nusuh' means 'sincere'. Sincere repentance is defined as leaving a sin due to its ugly nature, feeling remorse over it and resolving to never repeat it again.
"Tawbah is not, as many people think, the matter of mere lip-service, after uttering which a person may then continue in his sin. If you ponder the meaning of the ayah: "… Seek the forgiveness of your Lord, and turn to Him in repentance…" [Hud 11:3], you will see that repentance is something which is over and above seeking for forgiveness." (Source: I want to repent but…)
Repentance has certain conditions that must be fulfilled. They include:
Giving up the sin for the sake of Allah. Not because of what society might say or its harmful consequences.
Regret over the misdeeds one has done. One should not feel pleased or proud about them but feel remorseful in front of Allah.
Strong determination not to return to the sin again.
Seeking forgiveness from the person whom we might have wronged through our sin.
Do not belittle sins
One of the reasons that we have become comfortable in sinning is that we do not take them seriously. However, be reminded that sins are dangerous, and those closest to the Prophet (sa) never took them lightly. Anas (ra) said: "You do things which in your eyes are less significant than a hair, but at the time of the Messenger of Allah (sa) we used to count them as things that could destroy a man." Ibn Masood (ra) said: "The believer regards his sin as if he were sitting beneath a mountain which he fears may fall on him, whereas the sinner regards his sin as if a fly lands on his nose and he swipes it away." (Bukhari)
Prophet Muhammad (sa) said: "Beware of the minor sins which are often thought of as insignificant, for they are like a group of people who stopped in the bottom of a valley. One of them brought a stick, and another brought a stick, until they had gathered enough to cook their food. These minor sins, if a person is called to account for them, will destroy him." According to another report, he said: "Beware of minor sins, for they will pile up until they destroy a person." (Ahmad)
Repent before it's too late
Repentance is a like a reset button for our record of deeds. It wipes away every sin that came before it. The mercy of Allah (st) is immense and He loves it when a person turns back to Him with sincerity. Remember the case of a murderer's repentance who killed  ninety-nine men and Allah forgave him.
The Prophet (sa) also said: "If you were to commit sins until your sins reach the heaven, and then you were to repent, your repentance would be accepted." (Ibn Majah; reliable)
However, it is important to remember that the gates of repentance are open only till before death. Who knows when the Angel of Death might arrive; today, tomorrow or maybe in two year's time? So, let's start a fresh chapter of life and hasten to the mercy of Allah that fills the heaven and the earth.
Zahra Anjum is a freelance writer, editor and translator based in Islamabad, Pakistan.
© IIPH 2015
Related posts