By Amina Salau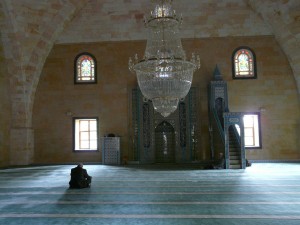 بسم الله الرحمن الرحيم
Do you find yourself always having to squeeze in salah during your everyday activities? Or you find that there are days when you observe one or more of the daily salahs at a later time? The demands of our daily lives, especially for people who work outside their homes and have to commute, can be quite a challenge to observing your prayers at the right time, concentrating properly, or devoting more time to pray. In the UK, for example, the average commute time is 54 minutes, and that is minus the average eight working hours per day.
Even if you are someone who works from home, or are a student or stay-at-home parent, sometimes you might have a problem of balancing your day so that it does not affect your salah. There are classes to attend, meetings, school runs, grocery shopping or chores. If you don't live in a country that officially recognises Muslim prayer times and gives breaks for prayers, you know that the job of scheduling your salahs appropriately falls on you.
As Muslims, even though commuting, work, classes, chores, etc. may be taking up a lot of our time, it is obligatory for us to observe the five daily prayers at the specified times, and the only way we can achieve this is to plan our days well, so that we have time for prayers. We cannot afford to let our salah slide and be at the mercy of our daily activities. Here are a few ways we can effectively plan our day around the daily prayers.
Make Good Use of Your Lunch Break
The average lunch break is an hour, and when put to good use can serve as prayer time as well as lunch time. You can split an hour's break to accommodate zuhr, asr, and lunch, spending minutes on each activity as desired. So, instead of spending my one-hour break having a meal for thirty minutes and staring out of the restaurant window for another thirty, I have my lunch in half an hour, and split the remaining half hour between zuhr and asr. By maghrib and isha, a lot of people will have finished work for the day, so it's easier for them to perform the evening prayers at home. This also applies to students. Even though you may not have a control over your lecture times, you can use your lunch or coffee break for prayers.
Be More Productive About How You Spend Free Time
A lot of time management goes into planning your day effectively. Doing the most difficult tasks first thing in the morning frees up your day for easier, less complex tasks. It also means that when salah times come, you are not in a rush, or preoccupied about what you have to do. A good strategy for people who are employed is to get as much work done as you can in the mornings. The two salahs of zuhr and asr usually fall at a time when business is winding down for the day with last minute rushes. Once you have taken heavier tasks out earlier in the day, you can take the rest of your break to perform your prayers. For this, one can split the day into five – all around the prayer times.
The time before the morning prayers can be spent on non-obligatory prayers, exercises, writing, or just reflecting or planning the day ahead. Spend the time after prayer to get ready for your day, to prepare meals, pack bags or get other items ready.
The next block of time before the afternoon prayers should be used to do the majority of your tasks for the day. Classes, projects, personal businesses, and school runs will fall within this period. Depending on weather and prayer times, there should be an average of six hours between the morning and midday prayers.
After zuhr prayers, lunch and other less stressful activities can come in. I usually use this period to wind down my work for the day, and ensure that I've covered all my tasks before the evening prayers.
The late afternoon (asr) and evening (maghrib) prayers fall within the commute period for a lot of people I know, and there are a few options for this. Either stop over at a mosque on your way home and observe your prayers, or stay back in the office to pray before going home.
The period before isha can be for dinner, general relaxation, and personal activities. After the prayers, one can prepare for the next day and go to bed.
We need to keep striving to ensure that our daily activities are not affecting our worship negatively, and remind ourselves that our purpose in life, first and foremost, is to worship Allah. Seek His help to make tasks easier, plan your daily activities consciously, and watch as your lives become more productive and fulfilling.
Amina Salau is a freelance writer passionate about women's issues in Islam
© IIPH 2015
Related posts