By Amina Salau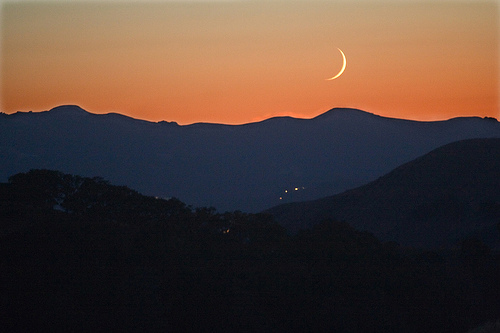 Bismillahir Rahmanir Raheem
As the month of Ramadan approaches, Muslims around the world are making all kinds of preparations. Ramadan is an intensely rewarding month, Insha'Allah, and this is why we should plan to spend it carefully and wholeheartedly in order to reap plenty of rewards. Here are some more tips:
Plan Your Work Schedule
When I was not working, it was easy for me to perform more acts of worship during daytime in Ramadan. These days, things need some careful planning so that all obligations can be met. Whether you are a student, fully employed outside the home, telecommuting, or freelancing, you can restructure your work schedule for Ramadan as follows:
For people who work full-time outside the home, consider the option of negotiating a day of telecommuting with your boss. If this is not an option, you can do the bulk of your daily tasks on time so that you can leave the office early. You can also ensure that some of your annual or casual leave days fall within the last ten days of Ramadan. Whatever choice you make, seek approval from the appropriate authorities first.
Freelancers can better control their work schedule, but some planning ahead is still necessary. If you are comfortable taking some time off work, let your clients know in advance that you will not be working on specific days during Ramadan. Planning this in advance will allow you to give enough notice to clients as well as wrap up existing contracts.
Telecommuting may also afford some flexibility during Ramadan. If you work from home, take a look at your work hours and see how you can restructure them to give more room to Ibadah (acts of worship) during this period. I suggest a balanced schedule in which you complete your time-sensitive tasks and then focus on your Ibadah.
Taking time off as a student can be tricky, since you cannot control your timetable. However, coursework, assignments, and all necessary work can be done in the early hours of the day, while the evening can be set aside to engage in Ibadah.
Plan Your Sleep Schedule
How we spend the night is just as important as how we spend our day. This is the month to increase our night prayers. Try to go to bed early after Taraweeh prayers. Set your alarm to wake you at a time at which you can supplicate, perform a few units of voluntary prayers, and then prepare / eat your pre-dawn meal (Suhoor). If possible, take a nap in the afternoons to avoid sleep deprivation.
Plan Iftar Meals
Whether you are having guests over for Iftar, feeding a needy person because you cannot fast, or donating food to charity, you need to plan well in advance. If you will have guests for iftar, you may need to send out invitations and receive confirmations in time so that you can plan without any wastage. If you intend to donate meals to those who are fasting, make proper arrangements in advance so that the recipients can benefit right from the beginning of Ramadan.
Gather Your Prayer Items
Because Ramadan is a special month, we perform more acts of worship than we do in all the other months. Families planning to do Ibadah together should ensure that all necessary materials are available: copies of the Qur'an, Dua booklets, prayer rugs, and so on. Things that need to be purchased should be bought before the month arrives.
May Allah (st) make us of those who will witness this Ramadan and receive His blessings. Ameen
Amina Salau is a freelance writer who is passionate about women's issues in Islam
© IIPH 2015
Photo credit: john curley / Foter / CC BY-NC-SA
Related posts