By Zahra Anjum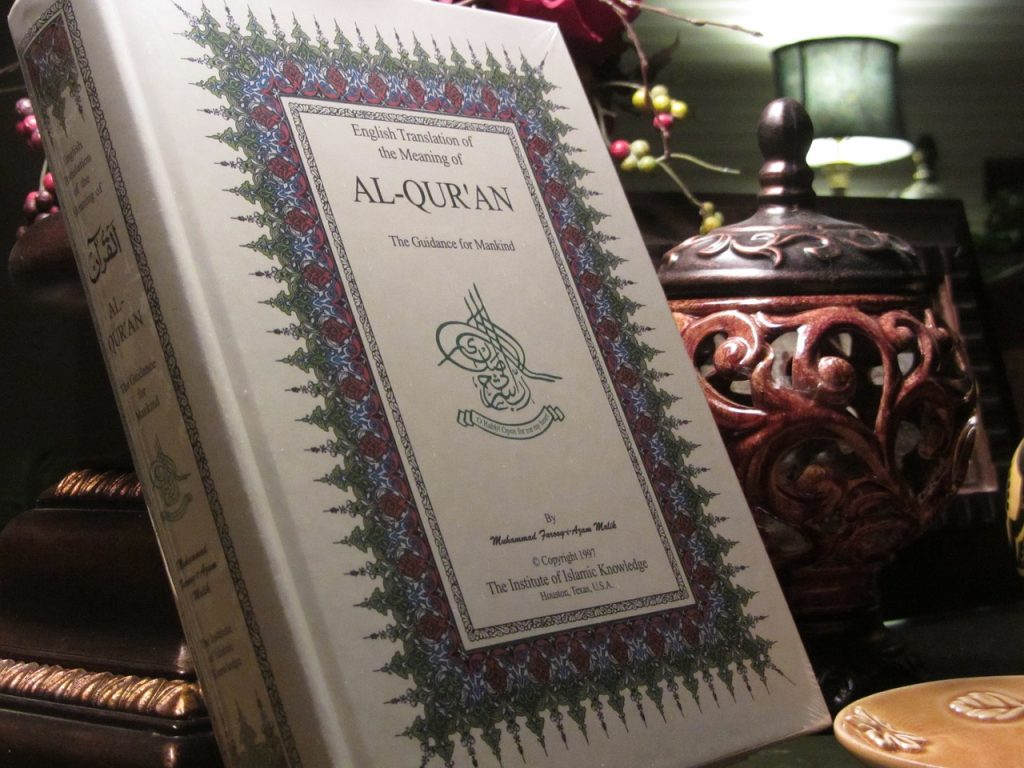 Bismillahir Rahmanir Raheem
In Part 1 of this article, we discussed four different tactics of Satan to mislead humankind.
Following are some ways to overcome these and other tactics of Satan and stay safe from his plots:
Seek refuge in Allah:

We are weak, and only Allah can protect us from Satan. We have been instructed to seek refuge in Him whenever we sense that Satan is harming us. Allah (swt) mentions in the Quran: "And if an evil suggestion comes to you from Satan, then seek refuge in Allah. Indeed, He is Hearing and Knowing. Indeed, those who fear Allah – when an impulse touches them from Satan, they remember [Him] and at once they have insight." (Surah al-A'raaf 7: 200-201)

Remember Allah:

We are most vulnerable to the attacks of Satan when we immerse ourselves in our material lives and forget Allah and ignore His teachings. We must keep ourselves connected to Allah by following his Sharia (law) in our daily lives and through Salah, supplication, and Quran. Allah (swt) reminds in the Quran: "And whoever is blinded from remembrance of the Most Merciful – We appoint for him a devil, and he is to him a companion." (Surah az-Zukhruf 43: 36)
Prophet Muhammad (sa) has taught us many daily phrases of remembrance for actions like eating, drinking, leaving the house, and so on. These supplications are not to be treated as ritualistic, rote learned repetitions. Instead, they serve to remind us of Allah and save us from Satan.
Prophet Muhammad (sa) said: "When a person enters his house and mentions the name of Allah at the time of entering it and while eating the food, Satan says (addressing himself): You have no place to spend the night and no evening meal; but when he enters without mentioning the name of Allah, Satan says: You have found a place to spend the night, and when he does not mention the name of Allah while eating food, he (Satan) says: You have found a place to spend the night and an evening meal." (Muslim)
Quran

: Satan cannot stay in a house in which the Quran is recited. Engage in reciting and understanding the Quran and make it an essential part of your daily routine. Quran contains all the lessons and reminders that warn us and help us stay on the straight path from which Satan wants to misdirect us.
Prophet Muhammad (sa) likened the houses in which the Quran is not recited to graveyards: "Do not turn your houses into graves. Indeed, Satan does not enter the house in which Surat al-Baqarah is recited." (at-Tirmidhi; authentic)
Seek knowledge:

We can gain more awareness about the plots and plans of Satan by seeking knowledge of the Quran and Sunnah. Gain beneficial knowledge and equip yourself with the weapons and defensive techniques that can help us escape him.
Trust Allah:

No matter what befalls you, keep your trust in Allah and do not lose hope. Satan tries to despair us, while Allah (swt) promises us His mercy and blessings. Know that Allah always has a better plan for you and there is goodness in every decision that He has made for you. Satan cannot overcome those who trust Allah.
Allah mentions: "Indeed, there is for him no authority over those who have believed and rely upon their Lord. His (Shaitan's) authority is only over those who take him as an ally and those who through him associate others with Allah." (Surah an-Nahl 16: 99-100)
Good companionship:

When we are in the company of righteous individuals, Satan cannot overcome us easily. Our friends keep inspiring us, pushing us, and reminding us about Allah. Ask Allah for help and seek the company of practicing friends. Prophet Muhammad (sa) said: "Stick to the congregation, for the wolf eats the sheep that strays off on its own." (an-Nasa'i; graded reliable by al-Albani)
Zahra Anjum is a freelance writer, editor and translator based in Islamabad, Pakistan.
© IIPH 2016
Related posts