By Amina Salau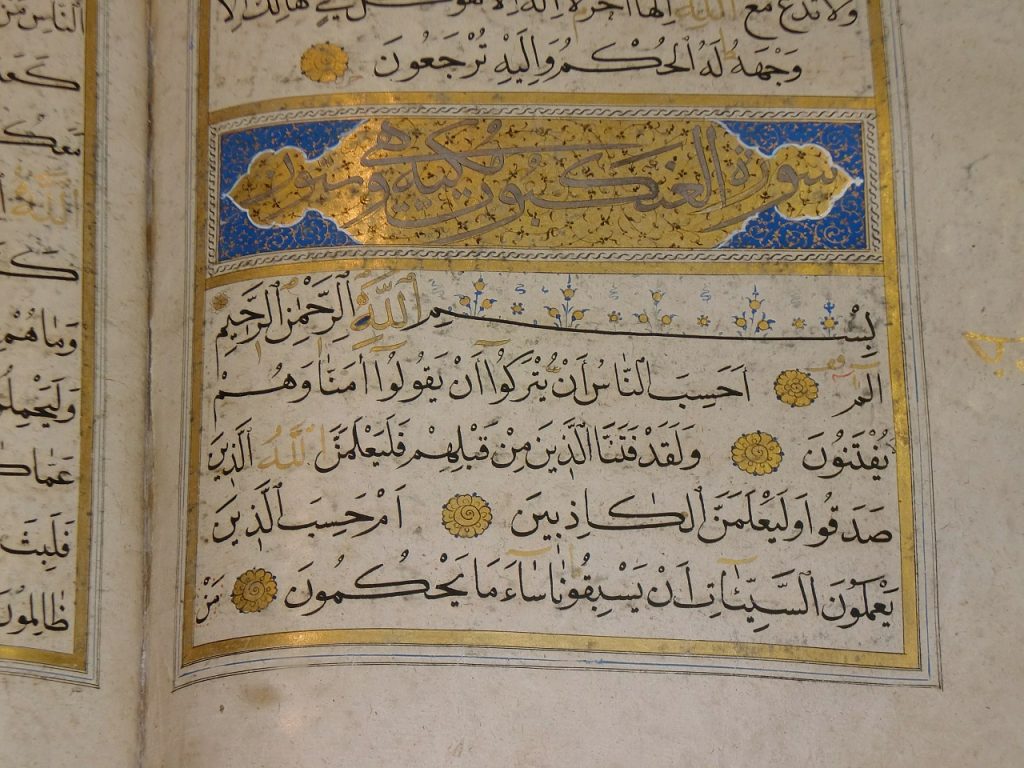 Bismillahir Rahmanir Raheem
I enrolled into a Qur'an memorization and Arabic class and like any new student of knowledge, I was excited and at the same time frightened by the thought of what lay ahead.
What happens if I lose this initial zeal for memorization? What if speaking Arabic is more difficult than I thought? The myriad of doubts that set in was enough for anyone to become discouraged.
It is normal for adults to worry that they may not find their Qur'an learning journey as interesting as children do, with flash cards, puzzles, and sound books. Regardless of all the beautiful learning aids for children, I've found that adults can make their own journey interesting and engaging in the following ways:
Use technology
You may get bored by replaying a particular surah (chapter) over and over again on your phone, iPod, or laptop. It is also easy to lose track of your memorization if your mind is diverted to other activities while the recitation is going on.
Several mobile and desktop applications allow the student to interact with what they are learning. The Muslim Central desktop application for memorizing the Qur'an lets you recite after the teacher. The application is configured such that there is a pause after each verse is recited, in order to allow the student to attempt his or her own recitation. You can also set the recitation to a particular number of verses in a chapter.
Mobile applications like Memorise Qur'an allow a student to create a personal profile for his or her memorization journey. You can track your progress chapter by chapter, and pause between recited verses. The application also allows you to increase or decrease the speed of any recitation, and it also create playlists if you want to focus on specific surahs. The latter is especially good for reviewing surahs (chapters) memorized a long time ago.
Using technology makes memorization easier and engaging for adults because it provides the type of interaction that we are already used to on social media, in our daily lives, at work, in school, or in the home.

Find a study partner
Sharing the memorization journey with another person, especially someone close or easily accessible to you can make the learning process more engaging. Even if you are not exactly on the same page in the Qur'an, exchanging ideas, memorizing techniques, and sharing your struggles with learning can help your journey become easier and more interesting.
A study partner can also be good for the Arabic part of your learning. The most important tip for learning to speak a new language is to speak it as much as you can. With a partner, both people can put in practice what they have learnt. You have someone to speak the language with in private, so that your mistakes can be corrected. You can create fun challenges for each other, like writing short essays in Arabic or reciting portions of the Qur'an without holding a Mushaf (hard copy of the Qur'an).
Join a study group
Just like with a partner, a study group can make the memorization journey more interesting for an adult. If you have ever joined a group on LinkedIn or Facebook for example, you know that people of similar interests go to such places to connect with others, improve themselves, and find support.
Groups, either online or offline, are a haven of beneficial resources for any student of knowledge. Tips, tricks, techniques, and resources from different parts of the world are shared between members to gain more knowledge.
If you have difficulty finding any Qur'an memorization groups, why don't you start one yourself? It will be a form of charity to other Muslims, and this can earn you rewards, if Allah (swt) wills.
The journey towards putting the holy Qur'an in our hearts is a long one. Memorizing the Qur'an is a huge lifelong project for any Muslim, and part of helping our hearts become attached to the Qur'an is to find ways to make the learning engaging and interesting for us.
Disclaimer: This article is not a paid marketing post for the Qur'an applications mentioned in it. Both applications have been personally used by the writer and are well recommended.
Amina Salau is a freelance writer who is passionate about women's issues in Islam
© IIPH 2016
Related posts