By Ruhaifa Adil
Bismillahir Rahmanir Raheem
Here are some important rulings to be aware of:
1. Fasting during breastfeeding
If you are unable to fast when you are breastfeeding and you believe that fasting may harm your health or your baby, then Allah the Merciful has allowed lactating mothers to leave their fasts. However, do remember to keep a count so that you can make up the missed fasts later.
2. Breastfeeding in front of other people
Since a woman's awrah in front of another woman is from the naval to the knees, it is permissible to breastfeed in front of other women. However, Muslim women should be keen on modesty and cover themselves as much as possible. One should not feed in front of children who are aware of what awrah is. If a woman has no choice but to breastfeed in the presence of her mahrams, she must make sure that no part of her is exposed.
3. Term of breastfeeding
According to Sheikh Muhammed Salih Al-Munajjid, it is permitted to breastfeed one's own child beyond two years, but two years is enough, as Allah says: "The mothers shall give suck to their children for two whole years, (that is) for those (parents) who desire to complete the term of suckling . . ."  (2:233) If you choose to breastfeed beyond two years, do a bit more research so you know the different rulings regarding it.
4. Breastfeeding while pregnant
One can continue breastfeeding while pregnant again. The question of breastfeeding a child during pregnancy should be referred to a capable and trustworthy doctor. If the doctor says that breastfeeding the child will not harm the foetus or the nursing infant, then it is permissible but if it will bring any harm, then one must discontinue breastfeeding.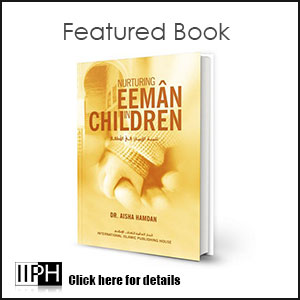 Trying your best!
Though breastfeeding is the best feed for your baby, some mothers are unable to do so. There are many reasons: some just don't produce enough milk to suffice the needs of their baby; some moms have to work to provide for their family; others are ill or on medication that does not allow them to nurse their baby. Remember, your job as a mother is to do the best for your child. And if that means that you have to provide them milk from any other source, then Qadar Allah – Allah has power over all affairs! Do not let guilt overtake you, or make you feel less of a mother than others if breastfeeding hasn't worked out for you, as long as you have given it your best shot! Ultimately, your baby will only get the Rizq that Allah has written for him or her (whether it comes from breastfeeding or formula milk).
Allah mentions in the Qur'an:
"Mothers may breastfeed their children two complete years for whoever wishes to complete the nursing [period]. Upon the father is the mothers' provision and their clothing according to what is acceptable. No person is charged with more than his capacity. No mother should be harmed through her child, and no father through his child. And upon the [father's] heir is [a duty] like that [of the father]. And if they both desire weaning through mutual consent from both of them and consultation, there is no blame upon either of them. And if you wish to have your children nursed by a substitute, there is no blame upon you as long as you give payment according to what is acceptable. And fear Allah and know that Allah is Seeing of what you do." (2:233)
Ruhaifa Adil is a mother of four, a practising Muslimah, an avid reader, and a passionate writer. She works primarily as a trainer for mothers and teachers, advocating a multi sensorial, learner-centred approach, which she has learnt through her work as a remedial specialist for children with dyslexia. She is also an author of English textbooks, based on the teachings of the Quran (currently under editing), and creative director of a Tafseer app for kids (soon to be launched Insha'Allah). Her latest project is Qutor.com, a website that helps connect Quran teachers and students.
© IIPH 2015
Related posts