By Ruhaifa Adil
Bismillahir Rahmanir Raheem
Babies are a blessing from Allah; they are little bundles of joy that bring happiness and pleasure into our lives; yet they also bring with them a great responsibility for their parents – that of fulfilling all their needs and raising them in a manner that will make them conscientious and pious Muslims as well as valuable members of the Ummah!
When we become parents, we are aware of the general needs and rights of the child such as food, clothing, shelter, education, and so on. But unfortunately, we forget a very important right our children hold over us: that of giving them the best name!
This is the first gift that you are giving to your child, one that will last him or her a lifetime! Islam has given us guidelines for naming children since this name will not only be with your child forever, but its meaning will also have a profound effect on the personality of your child. Here's a summary of the rulings to help you choose a name for your baby:
Who Names the Child?
In Islam, the father has the right to choose the name of the child. If he wishes, he may name the child himself or give the choice to his wife. Parents are also allowed to let someone else choose the name if they so desire. However, the final decision lies with the father.
The Surname of the Child
The child must be given his father's name as his surname, as the Qur'an mentions: "Call them by (the names of) their fathers, that is more just in the Sight of Allah" (33:5)
When to Name the Child
The Messenger of Allah (sa) said: "The boy is mortgaged by his 'Aqeeqah; slaughtering should be done for him on the seventh day; he should be given a name, and his head should be shaved." (at-Tirmidhi, authentic)
In the light of this hadith, it is recommended to name the child on the seventh day after his birth. However, some hadiths also report that the Prophet (sa) named some children of his Companions soon after they were born, and hence it is permissible to name the child before the seventh day.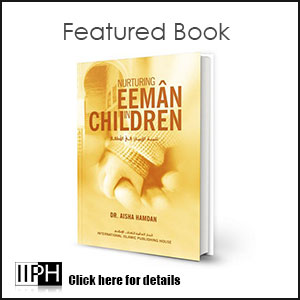 Choosing the Name
Praiseworthy Names
Names are divided into four classes according to their superiority:
The best name is a name indicating servitude to Allah, that is Abd (slave of…) followed by one of Allah's names. The most beloved of such names to Allah are Abdullah (the slave of Allah) and Abdur-Rahmaan (the slave of the Most Merciful).
The second category of names includes the names of the prophets or messengers of Allah. Prophet Muhammad (sa) named his son after the Prophet Ibrahim as well.
The third category includes the names of pious people: the Companions of Prophet Muhammad (sa), martyrs, and scholars – men or women. It is hoped that these names will instill love of these amazing people in the hearts of the children, and the children will follow their way and adopt their manners of righteousness and knowledge as they grow up.
The fourth category comprises good names which do not fall into the previous three categories. These names have good meanings, are easily pronounced, and are befitting for the child. Examples of such names are Thaamir (productive), Haarith (lion), and so on.
It is permissible to use non-Arabic names which have a good meaning. The messengers and prophets (peace be upon them) had good names. They gave good names to their children, which they took from their customs and traditions, and they did not stick to Arabic names. Examples include Israa'eel, Ishaaq, Moosa, and Haroon. However, these names should not be those particular to Christians, Jews, or other religions.
Prohibited Names
Prohibited names fall into two categories:
The first category includes forbidden names. These are names which
Indicate servitude to others than Allah such as Abdun-Nabee (slave of the prophet) or Abdul Uzza (slave of Uzza).
Are particular to Allah such as Ar-Rahman (the Most Merciful) or Al-Ahad (the One) or Al-Khaaliq (the Creator). However, it is permissible to use names that may be used for Allah or for others, such as 'Ali (High), Rasheed (Guide) and Badee' (Innovator or Originator).
Are names particular to Jews and Christians such as George, David, or Michael.
Are names of tyrants and despots like Firawn (Pharaoh), Qaroon, or Abu Jahl; names of leaders of Kufr or heads of Atheism such as Marx or Lenin.
The second category comprises names which are disliked. Such names:
Carry meanings of pessimism such as Harb (war).
Have meanings with sexual connotations such as Nuhaad (a young woman with full and raised breasts).
Have meanings which declare piety such as Barrah (pious).
Are Yasar (ease), Rabaah (profit), Najeeh (successful), Aflah (prosperous) and Nafi (beneficial), for the Prophet (sa) said: "If I live – if Allah wills – I will forbid the names Rabah, Najih, Aflah, Nafi, and Yasar." (Ibn Majah; sound)
Giving a Kunyah to a Small Child
It is the Sunnah of the Prophet (sa) to give Kunyah to small children, that is calling them "father of so and so" or "mother of so and so". This strengthens the personality of the child and causes him to realize his worth and importance. Examples of such names are Abul-Fadl (father of excellence) or Abul-Majd (father of honour).
General Considerations
When naming the child, keep the following points in mind as well:
Finalize names beforehand. This is an important matter that should be given due consideration and not hurried at the last moment.
You should not only make sure that the name has a good meaning in Arabic, but also that the word does not mean something incorrect when pronounced in the local language.
Take care that the child's initials do not spell out an embarrassing word. Also, make sure that when you spell the name it is not visually similar to an inappropriate word. For example, Anas is a beautiful name, but some people choose to spell it as Anus, which is quite inappropriate.
Lastly, try to choose names that are pronounced similarly in Arabic and local pronunciation, or insist on people pronouncing the name correctly. This is so that it doesn't change the meaning of the name into something negative.
Ruhaifa Adil is a mother of four, a practising Muslimah, an avid reader, and a passionate writer. She works primarily as a trainer for mothers and teachers, advocating a multi sensorial, learner-centred approach, which she has learnt through her work as a remedial specialist for children with dyslexia. She is also an author of English textbooks, based on the teachings of the Quran (currently under editing), and creative director of a Tafseer app for kids (soon to be launched Insha'Allah). Her latest project is Qutor.com, a website that helps connect Quran teachers and students.
© IIPH 2015
Related posts