By Tabassum M.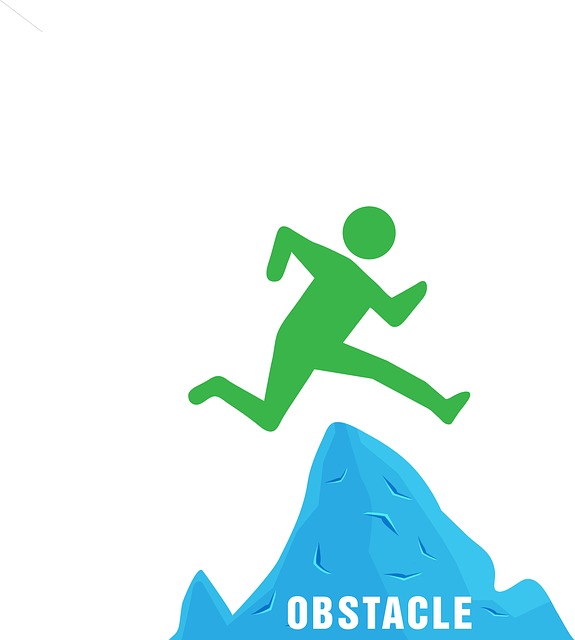 Bismillahir Rahmanir Raheem
Have you seen how ants go about their work? They form lines and march with military precision. If you place a finger in front of them, their progress is halted, but only for a few seconds in which they realize that they're wasting time and energy uselessly, and they find an alternative way towards their goal.
But how long does it take human beings, with brains infinitely superior, to realize the same thing? We waste hours of our lives and add to our stress levels by worrying about unimportant or unsolvable problems. These reduce our productivity and take up our time in Ramadan. To make this Ramadan different, by the help of Allah, try out the following six steps.
1. Make du'a (supplication) especially for two things:
Guidance to recognize and understand the obstacles.
The resources, ability, and patience to overcome them.
2. Make a list of things which are the biggest obstacles towards productivity in your life. An easy way to keep track of these is to write down in an hourly table everything you did during a whole day. You'll probably find that only two or three items take up a lot of your limited time. Take the hypothetical example of Brother Khalid. He already knows his biggest problem – lethargy and chronic tiredness caused by his uncontrolled diabetes. From his hourly log, he finds that he spends five hours daily on Facebook.
3. Take up the challenge. Face the problems with courage and enthusiasm, rather than trying to run away from them. Brother Khalid needs to admit that he's got a Facebook addiction. It's crucial to understand that this is an actual, tangible problem. Once he accepts this, he is ready to look at it objectively and willing to spend time, energy, and (if needed) money to find its solution.
Remember that every problem we face is a test from Allah (st). The fact that He puts us through these tests is an honour for us because it means that we're among His chosen people: And strive for Allah with the striving due to Him. He has chosen you and has not placed upon you in the religion any difficulty. (Qur'an 22:78)
The last part of the ayah (verse) proves that if Jannah (paradise) is the goal, no obstacle is insurmountable, even if it's a chronic disease like diabetes.
4. Have a clear idea of what you can gain from solving the problem in order to increase your eagerness and motivation to solve it. If Brother Khalid could cut down his Facebook time to one hour, he could spend four hours a day reading the Qur'an!
5. Blast 'em off! Take each obstacle in turn, and think long and hard about the best possible ways to get rid of it. For his Facebook addiction, Brother Khalid can read some relevant books, search self-help blogs, and perhaps even consult a psychologist. As a short-term solution, he might even decide to stop using Facebook altogether for the month of Ramadan, and perhaps he'll then find out that it's possible to survive without it!
6. Walk around it. There are two types of obstacles. We already saw the first, "blastable" ones. The second type is the one that we can't get rid of, such as Brother Khalid's diabetes, or the finger placed in front of the ant. The ant realizes that it can't blast off the giant limb in front of it. How does it solve the issue? Simply by taking a turn and walking around it. Similarly, Brother Khalid can take all the measures available to have his diabetes under control at all times. Next, he can arrange his life in such a way that he won't get exhausted easily. Here is Brother Khalid's complete obstacle chart:
Blastable
Problem
Cause (Obstacle)
Type
Benefit of solving
Solution
Spend 5 hours on Facebook
Addiction, loneliness
Blastable
Can read 5 Juz Qur'an
Self-help books, psychological treatment.
Exhaustion at night
Uncontrolled diabetes
Non-blastable
Can pray 8 units Qiyam al-Layl (voluntary night prayers)
1. See doctor2. Take insulin3. Control diet4. Exercise moderately
In this world, there will always be obstacles, as Allah said: "Indeed We already created man in suffering." (Qur'an 90:4)
But there will also be ways of overcoming each of these obstacles, as He said: "For indeed, with hardship [will be] ease. Indeed, with hardship [will be] ease." (Qur'an 94:5-6)
Tabassum Mosleh is a final year student of BA in Islamic Studies at Islamic Online University and a Foundation student on Classical Arabic and Islamic Studies at al-Salam Institute. She also has a degree in Mechanical Engineering and studies psychology by herself. She's interested in a wide range of subjects and writes about them at understandquran.com/blog and other blogs. Contact: tabassum_mosleh@hotmail.com
© IIPH 2015
Related posts