By Zahra Anjum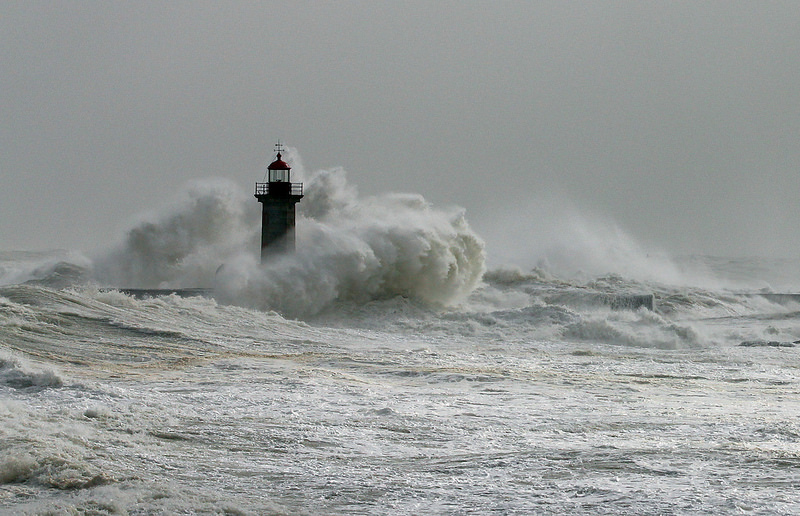 Bismillahir Rahmanir Raheem
"How do I figure out the right path; who do I follow among all those who claim to be upon the truth?" I always find myself thinking along these lines whenever I come across any confusion among the Muslims. The era we live in is rife with misguidance; it is difficult to distinguish between truth and falsehood. It is possible to slip and go off track without even realizing it. This situation is not an excuse for us to run away from religion; rather, it is a test of our patience and sincerity.
Linguistically, the word fitnah is used to describe tests in which something disliked is eliminated. For example, the method of melting gold for purification is known as fitnah. In the Qur'an and Sunnah, this word is used in various contexts. According to Islam QA, it means trials, persecution, falling into sins, and differences among people.
All these meanings reflect the fact that believers goes through different situations in life as a test of the credibility of their faith. Through these trials we are tested as to whether we side with the truth or with falsehood. Allah (st) mentions His sunnah in the Qur'an:
"Do the people think that they will be left to say: 'We believe' and they will not be tried? But We have certainly tried those before them, and Allah will surely make evident those who are truthful, and He will surely make evident the liars." (Surah Ankaboot 29:2-3) 
These trials were mentioned by Prophet Muhammad (sa). Once he stood over one of the high buildings of Madina and said to the people: "Do you see what I see?" They replied: "No." He said: "I see afflictions (fitnahs) falling among your houses as rain drops fall." (Bukhari)
The Most Important Dua
All praise belongs to Allah Who taught us how to approach Him for every little matter of our lives through his beloved Prophet (sa). Dua is the strongest shelter for a believer, especially in these testing times.
Today, we must intensify our duas for our parents, spouses, children, and all those who are near and dear to us. Amidst tears, we must beg Allah and call to Him in the last part of the night, after every obligatory Salah, and at every moment of the day. Not only to ask for a thriving business, success in exams, or worldly benefits, but also for the most important thing – guidance to the straight path and salvation in the hereafter. We must ask Allah to keep our faith safe till our last breath.
This dua is so important that we are obliged to ask Allah for it in every unit (rakah) of Salah, in Surah Fatiha: "Guide us to the straight path. The path of those upon whom You have bestowed favor, not of those who have evoked [Your] anger or of those who are astray." (Surah Fatiha 1:6-7) We need to ask this mindfully and with complete sincerity.
Duas to Recite
Following are some other duas that can help us stay on the true path:
When Allah's Messenger (sa) used to wake up at night to pray, he would say:
«اللَّهُمَّ ربَّ جِبْرَائِيلَ وَمِيكَائِيلَ وَإِسْرَافِيلَ، فَاطِرَ السَّموَاتِ وَالْأَرْضِ، عَالِمَ الْغَيْبِ وَالشَّهَادَةِ، أَنْتَ تَحْكُمُ بيْنَ عِبَادِكَ فِيمَا كَانُوا فِيهِ يَخْتَلِفُونَ، اهْدِنِي لِمَا اخْتُلِفَ فِيهِ مِنَ الْحَقِّ بِإِذْنِكَ، إِنَّكَ تَهْدِي مَنْ تَشَاءُ إِلى صِرَاطٍ مُسْتَقِيم»
O Allah, the Lord of (angels) Jibril, Mika'il and Israfil, Creator of the heavens and earth and Knower of the seen and the unseen. You judge between Your servants regarding what they have disputed in, so guide me to what have been the subject of dispute of the truth by Your leave. Indeed, You guide whom You will to the straight path. (Bukhari and Muslim)
The Prophet (sa) often made this dua for steadfastness:
يا مقلب القلوب ثبت قلبي على دينك
O Controller of the hearts! Make my heart steadfast in Your religion. (Tirmidhi; reliable)
After retreating to the cave, the youth of the cave pleaded to Allah in these words:
رَبَّنَا آتِنَا مِن لَّدُنكَ رَحْمَةً وَهَيِّئْ لَنَا مِنْ أَمْرِنَا رَشَدًا
Our Lord, grant us from Yourself mercy and prepare for us from our affair right guidance. (Surah Kahf 18:10)
The pious predecessors frequently recited this dua:
«اللَّهُمَّ أَرِنَا الْحَقَّ حَقًّا، وَارْزُقْنَا اتِّبَاعَهُ، وَأَرِنَا الْبَاطِلَ بَاطِلًا، وَارْزُقْنَا اجْتنِاَبَهُ، وَلَا تَجْعَلْهُ مُلْتَبِسًا عَلَيْنَا فَنَضِلَّ، وَاجْعَلْنَا لِلْمُتَّقِينَ إِمَامًا»
O Allah! Show us the truth as truth, and bestow adherence to it on us. Show us the evil as evil, and make us stay away from it, and do not confuse us regarding the reality of evil so that we will not be led astray by it, and make us leaders for the believers. (Tafseer Ibn Katheer – Surah Baqarah, 213)
Let us then take shelter behind the 'two armies that can never be defeated; the sincere heart and the righteous dua'. May Allah make us steadfast in religion, Ameen.
Zahra Anjum is a freelance writer, editor and translator based in Islamabad, Pakistan.
© IIPH 2015
Photo credit: vic_206 / Foter / CC BY-NC-ND
Related posts