By Zahra Anjum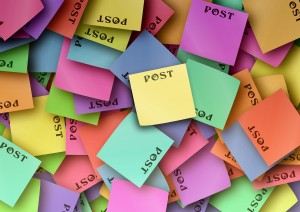 Bismillahir Rahmanir Raheem
Allah (swt) says in the Quran: "Recite, [O Muhammad], what has been revealed to you of the Book and establish prayer. Indeed, prayer prohibits immorality and wrongdoing, and the remembrance of Allah is greater. And Allah knows that which you do." (Surah Ankabut 29: 45)
Salah holds an important and central position in the life of a Muslim. It is prescribed five times a day and is the distinguishing factor between a Muslim and a non-Muslim as narrated from the Prophet (sa).
"Between a person and Kufr (disbelief) is the abandonment of prayer." (Ibn Majah; authentic)
It also acts as a powerhouse for us. It strengthens our character and guards us against immorality and wrongdoing by reminding us of Allah. In difficult times, it acts as a shelter and soul-soother. This is why we have been commanded in the Quran to seek help with it: "And seek help through patience and prayer, and indeed, it is difficult except for the humbly submissive [to Allah]." (Surah Baqarah 2: 45)
Whatever we say in Salah was taught to us by the Prophet (sa) and holds important reminders that we need constantly, five times a day. These lessons illuminate our path towards the success that we were called to in the Adhan (call to prayer); "Hayya alas Salah, Hayya alal Falah [Come to prayers, come to success]".
Following are five important reminders contained in the Salah. If we keep them in mind, they will help us attain the true spirit of Salah and make it a source of coolness for our eyes.

1. Allah is the greatest
The term 'Allahu Akbar, Allah is the Greatest' is the most repeated term in Salah. It is something to be etched in our minds. When we think someone is great we rush towards them, feel honoured to talk to them, and give them and their opinions the highest importance. Allah is the Greatest; He is greater than our interests, vain desires, friends, and family members. His commands, his Shariah (laws), His knowledge, His wisdom, and His love is greater than any other being. Then why not surrender to Him in our everyday lives? Why not prefer Him over everybody else? Is anyone, other than Him, worthy of our submission? Salah reminds us that Allah should be our first priority.
Likewise, Allah is greater than all our worries and problems in life. It's not difficult for Him to solve them. We feel relieved when we open our hearts out to Him.
2. My Lord is free from faults
'Subhanaka Allahumma' is usually the first thing that we pronounce in our Salah. This small yet concise phrase contains an ocean of meanings. We are declaring that Allah is free from any fault, shortcoming, corrupt notion, or false idea. We acknowledge that Allah certainly hears us when we call upon Him; He never overburdens us with commands that we cannot fulfill. He is never unaware when we toil for His sake.
No, He is the All-Knowing, All-Hearing, and All-Wise. He is flawless, and so are His Books, His ordainments, and His orders. Will this not increase our trust in Him after every Salah?
3. Am I treading the straight path?
 Prophet Muhammad (sa) informed us that Surah al-Fatihah is an essential ingredient of Salah, without which it is deemed invalid. "The prayer of those who do not recite Surah al-Fatihah in it is invalid." (Bukhari) Surah al-Fatihah contains the most important supplication; we ask Allah to guide us to the straight path. It is the path that leads to salvation, Paradise, and Allah's pleasure.
In every Salah, we are reminded to evaluate our position and examine the milestones in our life; are we following the path of  those bestowed with Allah's favour: the prophets, the steadfast affirmers of truth, the martyrs, and the righteous? Or are we following the tracks of those who have evoked Allah's anger, and those who are astray: the Christians and the Jews?
4. Muhammad (sa) is our guide
We affirm the prophethood of Muhammad (sa) both in the Adhan and in the prayers. Being a prophet, his actions and speech were guided by Allah and contain the perfect example for us. Am I affirming his prophethood with my deeds and actions? Can the reflection of the Prophet's way be seen in my life? Or is it that I know nothing about him?
We also send peace and blessings on him and his followers. Am I among those who follow him? Salah reignites the love and willingness to follow the Prophet (sa).
5. Bowing and prostration – servitude and submission
Sujood (prostration) and Ruku' (bowing) are gestures of humility and humbleness in front of the Creator. We rub our forehead on the ground symbolizing our submission and obedience to Allah. Not only our limbs but our heart must prostrate too, willingly accepting Allah as our deity. Every bow and prostration reminds us to submit to the plans and commands of Allah in every aspect of our lives.
Zahra Anjum is a freelance writer, editor and translator based in Islamabad, Pakistan.
© IIPH 2015
Related posts