By Rabiya Fahma Dawood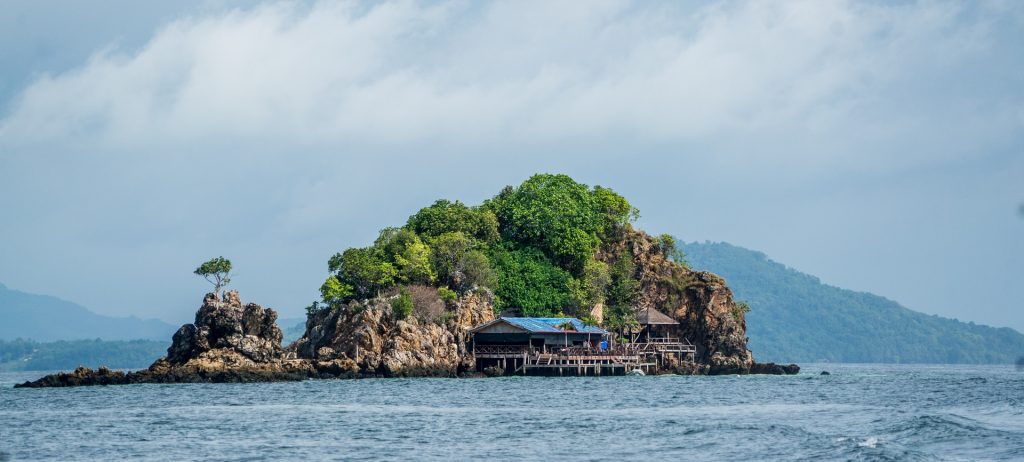 Bismillahir Rahmanir Raheem
In Islam, many good deeds can get us to paradise, from preaching good to observing ties of kinship to helping alleviate another's distress to even moving harm from the path. Through His infinite mercy, Allah has given us multiple avenues that can lead us to Jannah (paradise). This includes certain supplications taught by the Prophet (sa).
Having established a sound base of faith, here is a short collection of supplications taught by the Prophet (sa) that can help us enter Jannah; they are easy to remember, memorize, and recite throughout the day.
Let's not miss out on this wonderful opportunity.
Spreading the salaam (greetings of peace)
How many times a day do we say the Islamic greeting to those we meet? And how many times do we return others' greetings? Surely, we don't keep track. But what many of us don't realize when we utter this beautiful phrase is the heavy reward that comes with it.
The Messenger of Allah (sa) said: "By the One in Whose Hand my soul is! You will not enter paradise until you believe, and you will not believe until you love one another. Shall I inform you about a matter through which you will love one another? Spread the salaam among each other." (at-Tirmidhi; authentic)
So the next time you greet someone, remind yourself of the price of this beautiful phrase and mean it when you say it: Assalamu 'alaykum wa Rahmatullahi wa Barakatuhu (May the peace and blessings of Allah be on you).

The tahleel ("There is no god but Allah")
The Messenger of Allah (sa) said: "If anyone's last words are: La ilaaha illâ Allah" (there is no god but Allah), he (or she) will enter paradise." (Sunan Abu Dawood; graded sound by al-Albani)
No one knows when death will approach. But we do know that it is bound to reach every single one of us.
Keeping our tongues moist with the testimony of faith in our everyday lives will help us receive our final visitor of this world armed, Allah willing.
Testimony of faith after ablution
The Messenger of Allah (sa) said: "If anyone performs ablution, does it well, and then says:
أَشْهَدُ أَنْ لاَ إِلَهَ إِلاَّ اللَّهُ وَأَشْهَدُ أَنَّ مُحَمَّدًا عَبْدُهُ وَرَسُولُهُ
(I bear witness that there is none worthy of worship except Allah, and I bear witness that Muhammad [sa] is his slave and messenger), eight gates of paradise will be opened for him, and he may enter through whichever one he wishes." (an-Nasa'i; graded sound by al-Albani)
The chief supplication of forgiveness
The 'chief supplication of forgiveness' as termed by the Prophet (sa) is one of the most comprehensive supplications that we as slaves of our Lord can recite.
اللَّهُمَّ أَنْتَ رَبِّي لاَ إِلَهَ إِلاَّ أَنْتَ خَلَقْتَنِي وَأَنَا عَبْدُكَ وَأَنَا عَلَى عَهْدِكَ وَوَعْدِكَ مَا اسْتَطَعْتُ أَعُوذُ بِكَ مِنْ شَرِّ مَا صَنَعْتُ وَأَبُوءُ إِلَيْكَ بِنِعْمَتِكَ عَلَىَّ وَأَعْتَرِفُ بِذُنُوبِي فَاغْفِرْ لِي ذُنُوبِي إِنَّهُ لاَ يَغْفِرُ الذُّنُوبَ إِلاَّ أَنْتَ
(O Allah, You are my Lord; there is none worthy of worship except You; You created me and I am Your slave. I am adhering to Your covenant and Your promise as much as I am able to; I seek refuge in You from the evil of what I have done. I admit to You your blessings upon me, and I admit my sins. So forgive me, for there is none who can forgive sins except You.) (at-Tirmidhi; graded sound by al-Albani)
The one who recites this supplication during the day and then dies is guaranteed paradise by sunset and the one who recites it during the night and then dies is guaranteed paradise by dawn.
Ayat al-Kursi (Verse of the Throne)
Abu Umamah said reported that the Messenger of Allah (sa) said: "If anyone recites Ayat al-Kursi (Qur'an 2:255) immediately after each prescribed prayer, nothing will stand between him and his entrance into paradise except for death." (Ibn Hibban; authentic)
Just ask
One of the simplest ways to attain paradise is to just ask Allah for it.
"If anyone asks Allah for paradise three times, paradise says: O Allah, admit him into paradise; if anyone seeks refuge from the fire three times, the fire says: O Allah, save him from the fire." (at-Tirmidhi; graded sound by al-Albani)
It's that simple. Praise be to Allah.
An important caution
Finally we must mention an important condition that comes along with reciting these supplications. Surely, the rewards mentioned above do not apply to those who recite the supplication namesake. And that is why sincerity of the heart is paramount during each supplication. Allah mentions in the Qur'an
"They were that day, nearer to disbelief than to faith, saying with their mouths what was not in their hearts. And Allah has full knowledge of what they conceal." (Qur'an 3:167)
This condition combines sincerity of the heart with the practice of the limbs. So we not only mean what we say but also practice it using the teachings of the Prophet (sa).
"The only statement of the [true] believers when they are called to Allah and His Messenger to judge between them is that they say: We hear and we obey. And those are the successful." (Qur'an 24:51)
It is remarkable to note that most of the supplications mentioned above are testimony for worshipping none but Allah without associating any partners with Him and a testimony of following the way of the Messenger (sa) in our worship of the Lord.
This is where our final supplication fits in as the Prophet (sa) said:
"If anyone says:
رَضِيتُ بِاللَّهِ رَبًّا وَبِالإِسْلاَمِ دِينًا وَبِمُحَمَّدٍ رَسُولاً
(I am pleased with Allah as the Lord, with Islam as religion, and with Muhammad [sa] as the Messenger), paradise will be his due." (Abu Dawood; graded sound by al-Albani)
Therefore, the key is to recite with sincerity, put its teachings to practice, make them a way of life, and God willing, Allah will grant us paradise through His mercy.
May Allah accept all our supplications, grant us sincerity, forgive our sins, and enable us to enter the highest levels of paradise. Ameen.
Rabiya Dawood is a freelance writer, editor, counsellor, and teacher. She has taught at Islamic weekend schools based in the UAE, is counsellor at ArRajaa The Hope Counselling Service as well as Solace Islamic Assistance, and staff editor and writer at Islamic magazines such as Muslimaat Magazine and previously at IOU Insights. She also serves as freelance editor for independent writers.
© IIPH 2016
Related posts