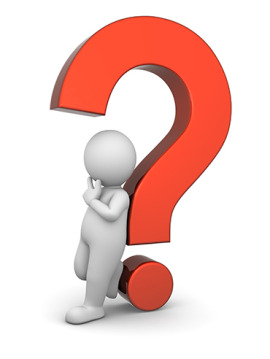 بسم الله الرحمن الرحيم
Unaiza Ahsan
"A mind troubled by doubt cannot focus on the course to victory."
Arthur Golden
The phenomenon of critical assessment of each and every aspect of life has really taken off today, especially in the West. Schools and colleges encourage critical thinking regarding life questions such as "Where did I come from?" and "What is the purpose of life?" It isn't surprising therefore to find that Ivy League schools like Harvard teach undergraduates courses such as "Introduction to the Problems of Philosophy". The course description states:
"The course introduces students to philosophical argumentation and writing by investigating the following questions: Does god exist? What makes for good evidence? How ought we to act? What is the relationship between mind and body? Is there free will? Is there life after death, and if not, is death bad for us?…"
Muslim students facing these questions for the first time in their lives (unfortunately) are susceptible to doubting their faith. They have never encountered these questions before and now, due to the requirement of their degree programs to take minor courses, they are in this quagmire. Many find themselves mentally tortured because they cannot confide these doubts to anybody in their families out of fear of severe reprimands. It is not very helpful to confide in friends because either the latter are not Muslims (so they cannot really understand the problem) or they are facing the same situation of doubt themselves. These students are also unable to let go of this issue by ignoring it completely. How can they, when they hear these 'convincing' and 'rational' arguments at least for three hours each week?
It is important to remember that asking questions about life, its purpose, role of human beings in this universe, life after death, and the like is highly encouraged. Never should one begin to discourage questioning. Doubts can be cleared only through questioning and seeking answers. However, very few Muslim families encourage the younger ones to ask questions, and seek answers to these questions from an Islamic perspective. Consequently, college-going students face confusion in Philosophy and related courses. These courses and ideas are based either on atheistic ideals or other non-Islamic belief systems. This makes it easy for a person not equipped with sufficient Islamic knowledge to fall prey to such ideas and question his or her belief in Allah (swt).
What is one to do in such a situation? Here are a few suggestions for Muslims, especially living in non-Muslim countries, to adopt in order to prevent/amend this problem.
Prevention is better than cure
This is a shout-out to all Muslim parents. Get your Islamic act together. Before you know it, your little toddler running all over the place is going to grow up into a mature, young adult. You have to confront these issues as soon as the child starts to mature, and can hold a decent conversation. Even before you talk about this stuff, you have to be prepared for it yourself. This means that when your child asks you, "But how do you know God really exists?" you have to be ready with your reasons.
It is also important for parents to explain the 'why' behind everything they encourage their children to do from offering salah to making dua. This is the only way to ensure the child/teenager knows exactly why he or she is praying five times a day, wearing modest clothes, celebrating Eid, et cetera.
In the next part of this article, we will look at some resources that can be availed both parents (looking for ways to hone their skills of talking to their children about aqeedah) and students looking for answers in order to clear their doubts.
Unaiza Ahsan is a Computer Science graduate student at Georgia Institute of Technology.
© IIPH 2014
Related posts