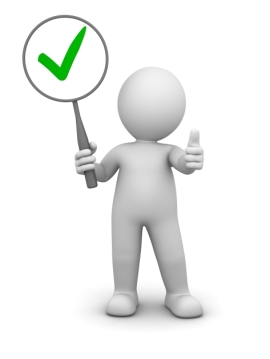 بسم الله الرحمن الرحيم
By Unaiza Ahsan
In Part 1 of this article, we discussed at length the issue of college-going students doubting their faith after encountering questions during philosophy and critical assessment courses. Let's now take a look at some resources one can avail to clear such doubts and strengthen one's faith.
Resources for Strengthening Your Faith and Clearing Your Doubts
This section is applicable to both parents (looking for ways to hone their skills of talking to their children about aqeedah) and students looking for answers in order to clear their doubts. Some helpful resources are:
Overwhelmed by the amount of resources? No worries. There is a way to systematically introduce aqeedah-learning into daily life. Here are some ways you can do so:
Start anything you do with "Bismillah" and the right intention. Make a sincere intention to Allah (swt) that you are reading or listening to a particular resource to learn more about Islam and to strengthen your eemaan.
Take baby steps first. Do not try to read and learn "everything at once". Decide on a single resource (such as a book, an article, a debate etc.) to read or listen and divide it into chunks. An hour-long video can be divided into four 15-minute chunks that can be watched at your own pace.
Involve your family in these efforts, if possible. It would be so much more rewarding if spouses watch a debate or read a book together. Similarly, it is a nice way to spend quality time with family, if parents read to their children or vice versa.
Take notes. It is easy to watch hours of lectures, and keep forgetting the main points as you go along. You can maintain a nice notebook or a text file of notes which you can easily refer to later.
Actively seek ways to bring up Islamic concepts in the time spent together with your kids. Small acts such as watching a sunset together or growing a potted plant can turn into an excellent avenue for discussion on Allah (swt)'s Majesty and Bounty.
Make sincere dua for yourself (if you are having doubts) or for your family and friends if they are facing these problems. Some amazing duas are as follows:
Abdullah reported that Allah's Messenger (sa) used to supplicate (in these words):  "O Allah. I beg of You the right guidance, safeguard against evils, chastity and freedom from want." (Muslim)
Ibn Abbas reported that the Prophet (sa) supplicated: "…guide me and facilitate guidance for me…" (at-Tirmidhi; authentic)
Imran bin Husain (may Allah be pleased with them) reported: "The Prophet (sa) taught my father two statements to recite in his dua. These are:
Allahumma al-himni rushdi, wa a'idhni min sharri nafsi
(O Allah! Inspire in me guidance and deliver me from the evils within myself)." (at-Tirmidhi; reliable)
Never doubt the power of a sincere dua.
Read Part 1 of the article here: http://blog.iiph.com/dealing-with-doubt-part-1/
© IIPH 2014
(No copyright infringement intended, image taken from www.flickr.com)
Related posts