By Rabiya Fahma Dawood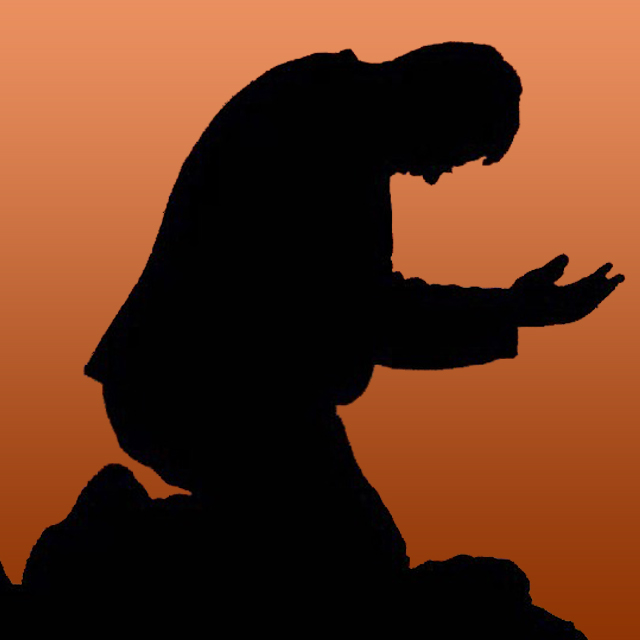 Bismillahir Rahmanir Raheem
If you're reading this article, it may be because you have a lot that you want to ask Allah for and a lot that you do. But somewhere along the way, supplicating has just become a monotonous routine for you.
Generally, the first few times we ask Allah for something, we put our heart and soul into our supplications – maybe even tears. But once that passion-filled moment passes, our passion-filled supplications also do. We may not stop asking Him altogether; yet this time around, we may be supplicating not because we want to anymore, but because we're simply accustomed to.
The Messenger of Allah (sa) said: "If anyone supplicates sincerely for martyrdom, it will be granted to him even though he is not killed on the battlefield." (Muslim)
Recognizing that the most powerful supplications are made with sincerity, how can we bring back the passion we need? How do we keep our supplications alive?
Here are five ways to revive your supplications:
1. Jog your memory
Remind yourself of the first time you supplicated for something – the rush that you had while asking Allah and the reason for that rush. What led you to it in the first place?
If you were pleading to Allah to wake you up for tahajjud (voluntary night prayers), ask yourself what motivated you to begin asking for it? Was it a hadith that you had read, a speech you'd heard, or even someone else's tahajjud prayers that had inspired you to start yourself?
Reminding yourself of the factors that led you to ask so passionately will help you in asking passionately yet again.
2. Tweak your wordings
Words have power. Maybe the way you've been asking doesn't pump you up enough, and a change of words may help. So instead of limply asking, "O Allah, grant me children", ask with added incentives for yourself, for example: "Ya Wahhab (Giver of Gifts), bless me with children who are the coolness of my eyes."
The supplication needn't be long as long as you ensure that what you are supplicating for actually excites you!

3. Ask for the best
We all want only the best for ourselves; no one likes to settle for just 'okay'. If we ask for the best for ourselves – whether in our homes, at our jobs, or anywhere at all – it would be a sure-fire way of bringing life to our supplications.
Well here's great news – asking for the best is actually from the Sunnah!
Mu'adh bin Jabal said: "I heard the Messenger of Allah (sa) say: 'Paradise has one hundred grades, each of which is as big as the distance between the heaven and earth. The highest of them is Firdaws and the best of them is Firdaws. The Throne is above Firdaws and from it springs forth the rivers of Paradise. If you ask Allah, ask Him for Firdaws.'" (Ibn Majah; authentic)
So we mustn't (let alone needn't) feel shy of asking for only the best – and nothing less – from the One with all the Resources (al-Ghani).
Bottom line: Ask for the best, because you are asking from the Best!
4. Ask for dunya (this world) AND aakhirah (afterlife)
Another Sunnah which pushes us to ask for the best is merging our dunya-oriented supplications with the goodness of the aakhirah. This concept is found in the following verse which guides us to ask for both the worlds:
"…Our Lord, give us in this world (that which is) good and in the Hereafter (that which is) good and protect us from the punishment of the Fire."
(Quran 2:201)
The one who asks for the dunya while neglecting the aakhirah is foolish, whereas the one who asks for the aakhirah while neglecting the dunya is ignorant. The smart one would beautifully combine both realms in his supplications.
So when asking Allah for a new car, for example, pray that He makes it a source of blessing not just for this life, but also the hereafter.
5. Ask constantly
Finally, ask constantly.
Constancy is not equal to monotony – provided that it is accompanied by sincerity. A frequently-asked supplication that is sincere is among the most beloved of supplications to Allah.
The Messenger of Allah (sa) said: "Whenever a Muslim supplicates to Allah, He accepts his supplication or averts any similar kind of trouble from him until he prays for something sinful or something that may break the ties of kinship." Upon this someone of the Companions said: "Then we shall supplicate plenty." The Messenger of Allah (sa) said, "Allah is more plentiful (in responding)." (at- Tirmidhi; authentic)
Rabiya Dawood is a freelance writer, editor, counsellor, and teacher. She has taught at Islamic weekend schools based in the UAE, is counsellor at ArRajaa The Hope Counselling Service as well as Solace Islamic Assistance, and staff editor and writer at Islamic magazines such as Muslimaat Magazine and previously at IOU Insights. She also serves as freelance editor for independent writers.
© IIPH 2016
Related posts