By Amina Salau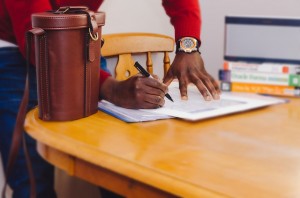 Bismillahir Rahmanir Raheem
As we grow up, we learn to read the Qur'an, understand Arabic, and perform prayers along with several other young Muslims in our families. For most of us, it's hard to realize the effort that converts have to put in to learn about Islam. I have come to appreciate this effort by helping an acquaintance through her first few weeks as a new Muslimah. With Allah's help and mercy, we have also been able to learn a few lessons during this journey in order to understand Islam. Here are a few tips:
Start with the Basics
Unless converts have some basic Islamic knowledge, they will be learning from scratch. This means that after taking the shahadah (testimony of faith), they will need guidance on doing the ghusl (ritual shower necessary after a major impurity), performing salah (prayers), learning what to say during salah, reciting the Qur'an, and so on. It is best to make this process simple by breaking it into small tasks as suggested below:
Guide them on how to perform ghusl and ablution so that they can be pure for salah. In our case, for example, we used a picture doodle that illustrated the steps of ghusl. This can be referred to, whenever needed.
It is advisable to teach Surah al-Fatihah (first chapter of the Qur'an) first followed by some simple, short surahs (chapters) of the Qur'an, especially the last five surahs. The last few chapters are short and easy to memorize for a new Muslim. Once they learn then, they can also begin to recite them during salah.
Books are also a good resource for new Muslims. There are books on how to perform salah, what to say during the prayers, and supplications that are easy to remember.
Give Practical Lessons
A lot can be learned from reading books but the best way to consolidate the learning process is to practise.
Ask someone experienced to lead the salah. The person can read the salah out loud, so that the learners can listen to the way different words are pronounced and put what they have learned into practise. This will also teach the etiquettes of performing salah, the proper way to sit, fold arms, and so on.
Allow the learner to practice what they have read. This includes performing ablution under supervision, and reciting prayers and Surahs aloud.
Encourage Continuous Learning
The beauty of Islam goes beyond salah. We should help new Muslims learn more about the religion of Allah (swt).
Recommend authentic books and articles that talk about Islamic monotheism, history of Islam, biography of Prophet Muhammad (sa), and his Companions. Books on Islamic beliefs, exegesis (commentary) of the Qur'an, and Hadith are also beneficial to provide a holistic learning process.
As converts learn the fundamentals of Islam, it is also important to teach them what it means to be a Muslim: what the Qur'an has taught us about ourselves, family, neighbours, and society. The ideal Muslim takes all these into consideration in his or her daily lives.
Set a Good Example
A certain level of amanah (trust) and responsibility comes with helping a person learn about Islam. The learners mirror their actions or knowledge based on what they have been taught and what they see the teacher doing. Even though some individuals convert without having met any Muslim, a majority of converts find guidance through the actions of Muslims. This, more than anything, makes it important for us to practise what we teach, to the best of our ability.
Amina Salau is a freelance writer who is passionate about women's issues in Islam
© IIPH 2015
Related posts