By Zahra Anjum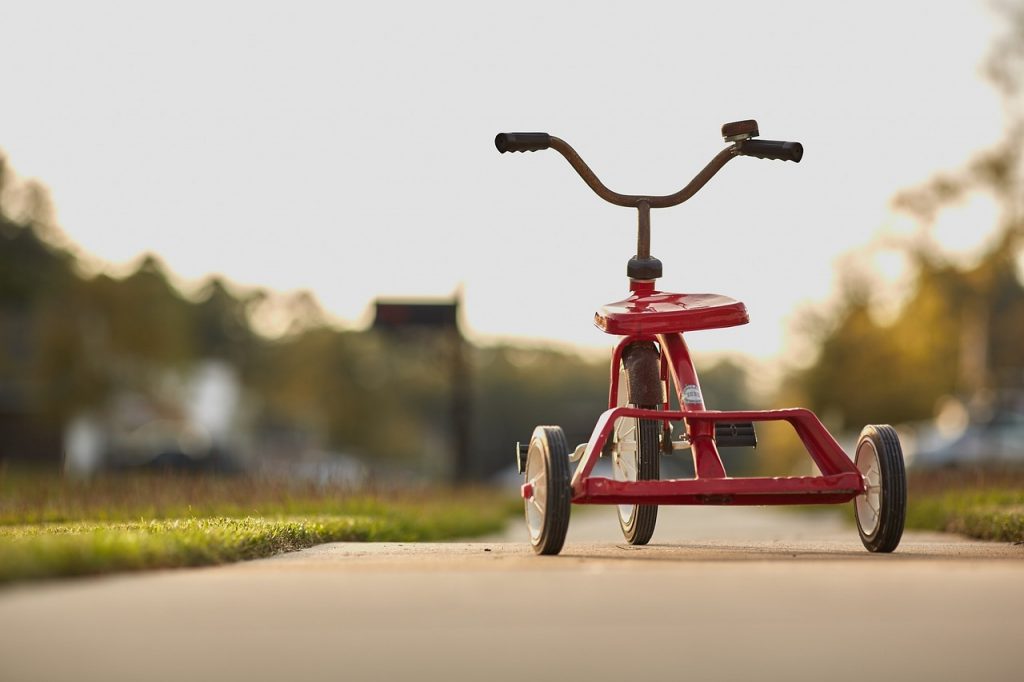 Bismillahir Rahmanir Raheem
There was a time in our childhood when the local television showed only half an hour of cartoons every evening and that was that. However, children nowadays have a 24/7 access to everything they want. These movies and cartoons are the main form of entertainment these days. When children go chanting 'I'm bored' this is the entertainment most of us are likely to provide.
While some may disagree with me and think that they are harmless, I find these programs extremely distressing. Yes, they are very convenient babysitters but are too damaging for the soul. Two months into watching one, and I can see the effects on my six-year-old son. The constant background music, the inappropriate language, and a downpour of un-Islamic values; how can we expect anything good to come out of it?
As keen parents, we tend to look out for alternatives that are healthy, educational, and enjoyable. Practicing Muslims do not die out of boredom; they do have fun in many other ways! Below is a list of halal entertainment means that you can enjoy as a family.

Outdoor activities:

Swimming, archery, and horseback riding are some activities recommended by Prophet Muhammad (sa). In addition to that, children can enjoy playing different sports like football, badminton, and cricket. Young children also like to do cycling, skipping rope, and playing hopscotch.
You can also set up a simple obstacle course in your garden for children to complete and have a variety of races with them like sack race, three-legged race, lemon and spoon race, and so on. Moreover, children will love playing traditional games like tag and hide and seek. Think of all the games you played as a child and teach them to your kids.
Indoor activities:

When they can't play outdoors, there are plenty of indoor activities that can keep them occupied:
Board games – Scrabble, Risk, Monopoly, Pictionary, Twister, Cluedo, Guess Who, Snakes and Ladders, Ludo, and so on.
Card games like UNO.
Paper and pencil games – Tic Tac Toe, Hangman, Dots and Squares, Name/Place/Animal/Thing.
Indoor hide and seek, treasure hunt.
Oral games – I spy, Chinese whispers, 20 Questions game.
Puzzles:

Puzzles help develop patience and cognition skills in children. You can buy some age-appropriate puzzles that are easily available in the market. Moreover, children can also make their own puzzles with the help of paper, cardboard, or Popsicle sticks.
Building and creating:

More architectural and creative children can enjoy constructing forts, cities, and models using building blocks, Lego, construction paper, and modeling clay.
Arts and crafts:

The Internet is brimming with ideas for kid-friendly crafts. Things like paper, old newspapers, old boxes, and cans can keep those young ones busy for hours. We just need to guide them to a craft that interests them, for example, origami, paper mache, and so on.
Gardening:

Children find it very interesting to plant seeds, tend to the garden, and water it. They can perhaps have their own individual corners in the garden or pots to plant in and look after. They will be able to observe the magnificent creation of Allah and have fun at the same time.
Books:

How can we forget books! Surround your children with colorful and interesting books, and they will for sure grow up with a love of books. Read aloud to them in an engaging manner; children do not like being read to in a monotonous voice. When they have learnt to read, both stories and non-fiction books will keep them entertained.
Even those children who do not like reading do enjoy books that match their interests, for example, a boy who loves trucks will love a book about trucks.
Museums and parks:

Take your children to parks and museums where they can learn and enjoy at the same time. Going for a walk or visiting friends and relatives can be fun too.
Videos, video games, and apps:

Although there should be a limited time for screens (which no doubt is very difficult to maintain), this does not mean they are prohibited altogether. Video games and apps that do not have un-Islamic elements like immorality and music are permissible and can be played, provided its usage does not exceed limits.
Moreover, videos about nature, technology, space, and sports can also be shown if they conform to the above principle.
Zahra Anjum is a freelance writer, editor and translator based in Islamabad, Pakistan.
© IIPH 2016
Related posts