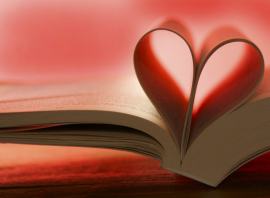 بسم الله الرحمن الرحيم
By Sadaf Farooqi
"So, which curriculum should we teach our children?"
This question embodies every parent's prime worry as soon as their child is old enough to begin school.
There is a plethora of academic and educational curricula out there. Which one to choose for their children, and how, becomes a natural concern for most parents almost as soon as they heave their first sighs of relief at being done with diaper duty.
What to teach a child first? And how to teach it? Which subjects to cover? What morals, principles and values?
Last but not least, where to find dedicated, righteous, knowledgeable and kind teachers for their child?
Parents: A Child's First Teachers
Luqman was a very wise man upon whom Allah bestowed a special privilege: mentioning his name positively in the Holy Qur'an. Before that happened, however, Luqman had been granted another rare blessing from which he benefited greatly during his life: wisdom, which he imparted to his son.
Allah raised Luqman's ranks in this world by not just naming a surah (chapter) of the Qur'an after him, but also by mentioning in the Qur'an the details of the advice he gave his son in light of this wisdom, from which the rest of mankind could benefit till the end of time.
Before I briefly outline these tenets of moral training that Luqman conveyed to his son with love, I want to first stress how important it is for the parents of a child to take responsibility for their wards' moral training and education, right from day one.
Even though most parents have to delegate the task of training/teaching their children to others, they should remember that they are the ones who will be primarily accountable for their child's education, training and character-building, in the light of both Deen and worldly matters, especially during the first decade of their life.
Once parents embrace and accept their complete responsibility and accountability before Allah regarding how they raise their child, they will we be able to stop delegating this job so readily to others, and begin to look themselves for the best sources of knowledge and information to teach their children how to grow up into conscientious and morally upright Muslim adults.
Luqman's Curriculum in Light of Qur'an
For a Muslim who seeks guidance in any matter, be it personal, jurisprudential, or communal, he or she should first turn to the Qur'an.
Here is a list of what Luqman the Wise taught his son, in chronological order as it appears in Surah Luqman in the Qur'an. We should take special note of these points, and check whether we, as Muslim parents, include the under-listed items into our selected curriculum for our children's education:
The prohibition of Shirk as a "great injustice".
Good treatment towards parents; the weaknesses borne by a mother when she carries her child, and breastfeeds him for two years; being grateful to Allah and to parents.
Not to follow one's parents if they call towards shirk; to dwell with them well in this world; and to follow the path of the one who turns towards Allah (whoever it might be), because the final return is to Allah, Who will then inform us of all that we did.
Allah knows every little thing, where ever it might be in the Heavens and the earth, and He will bring it forth.
Establishment of prayer, commanding what is good, prohibiting what is evil, and remaining patient in facing what happens while doing these 3 things, which indeed requires determination.
Not turning one's cheek towards people (in contempt); not strutting about on earth (arrogantly), because Allah doesn't love the vainglorious boaster.
Being moderate in one's gait, and keeping one's voice low, as the most disliked of all voices is the braying of the ass.
[Qur'an, 31:13-19]
A Holistic Foundation: Monotheism, Worship, and People's Rights
I have deliberately kept the explanation of the above points brief, because I want to highlight Luqman's broad parental 'vision' for his son's learning, from a general, 'bird's eye' perspective.
The foundation of a Muslim's belief lies in monotheism, or tauheed. A child looks at and observes everything in the world for the first time during the first decade of his or her life, almost like someone who is in a fixated, trance-like state: with unbridled curiosity, wonder and amazement.
Capitalizing on this novelty of a child's first worldly learning experiences, it is important for parents to teach them first about Allah, His attributes and names, so that the child knows and believes with firm conviction Who created everything that they see, and why. Only when a child will know Allah and understand the attributes of His being, will he or she be able to grasp what shirk is, and why it is a great injustice.
Luqman also taught his son the importance of kind treatment of parents and why this has been mandated, and within what limits a child should follow his parents' commands. I think it is commendable that he warned his son about not following parents if they command their child to associate partners with Allah.
Luqman's further advice covered worship, da'wah and people skills. Whoever engages in any form ofda'wah, faces opposition, hence Luqman gave his son valuable pointers about how to remain patient and humble when dealing with people, outlining those behaviors that are indicative of arrogance.
Conclusion – Curriculum in Light of Hadith
A hadith in Tafsir ibn Kathir highlights a couple of other important things that Luqman the Wise taught his son, such as the etiquette of joining and keeping good company:
Imam Ahmad recorded that Ibn `Umar said, "The Messenger of Allah said: إِنَّلُقْمَانَالْحَكِيمَكَانَيَقُولُ:إِنَّاللهَإِذَااسْتَوْدَعَشَيْئًاحَفِظَه– "Luqman the Wise used to say: 'When something is entrusted to the care of Allah, He protects it.'
It was narrated that As-Sari bin Yahya said: "Luqman said to his son: 'Wisdom puts the poor in the company of kings.' 
It was narrated that `Awn bin `Abdullah said: 'Luqman said to his son: 'O my son! When you come to a gathering of people, greet them with salam, then sit at the edge of the group, and do not speak until you see that they have finished speaking. Then if they remember Allah, join them, but if they speak of anything else, then leave them and go to another group'."
The above hadith clearly shows that Luqman focused on training his son to sit in the company of righteous people only. This is an extremely important point for all parents to remember while raising children: guiding them to keep the best company of friends outside the home.
Teaching our children the effects that their friends will have on the type of adults they will eventually become, is a crucially vital lesson that we need to impart to our children from as early on during their childhood, as possible.
Coming back to our original agenda: finding a suitable curriculum for our Muslim children. All parents should incorporate the teachings of Luqman the Wise as the first "subjects" to be taught to their children, trying as much as possible to undertake this teaching themselves, at home, whilst their children are still young and eager to learn from them instead of others.
© IIPH 2014
Related posts