By Ruhaifa Adil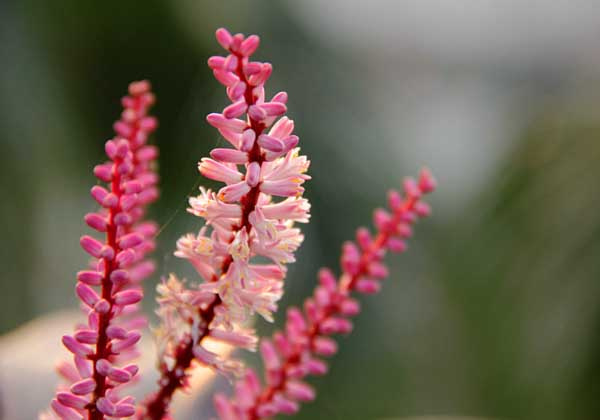 Bismillahir Rahmanir Raheem
Having a baby is one of the happiest moments in the life of a woman. However, after birth, the surge of hormones, physical changes to the body, and the added responsibility of a new life causes many women to feel anxious, depressed, and blue. A majority of women go through what is known as 'baby blues' which usually gets better on its own within two weeks. However, sometimes, the feelings get worse and can take away one's ability to eat or sleep properly, interact with people, or even bond with the baby. Feelings of anxiety, guilt, and inadequacy grip the new mother; in extreme cases, thoughts of harming herself or the baby crop up. When a woman experiences symptoms of this nature, these are classified as postnatal or postpartum depression and this state can last for months if not treated!
The postnatal period is a difficult period as it is, and for those suffering from depression it is a time of extreme difficulty. This is sadly a topic that is seldom discussed and not everybody is aware of it. In certain societies, it is taboo to speak of it because it is equated to faithlessness, demon-possession, or an admission of a woman's inadequacy to deal with motherhood. Nothing could be further from the truth! As Muslims, we must recognize that this is indeed a problem that is a result of the physiological changes a woman goes through and we must try to help new mothers overcome this depression. Here are some tips to help new mothers deal with this issue if they are facing it:
1- Taking care of your diet
During pregnancy, omega-3 fatty acids are crucial to the development of the baby's brain. If your diet lacks omega-3 fatty acids, then larger amounts of it are removed from your blood particularly in the last trimester when the brain has the largest growth spurt. This deficiency could lead to an onset of powerful depression after birth and it is essential that you take care of your diet and take omega-3 rich foods such as fish, walnuts, and flaxseeds.
Other important nutrients needed by the body are vitamin-B complexes. Dates are a great source of not only this essential nutrient but also for making serotonin, a chemical in your brain that is depleted when you have depression. Antidepressants work by boosting levels of serotonin temporarily. We also know that Maryam was asked to have dates after giving birth to Eesa (as); imagine the anxiety she may have faced after giving birth to a fatherless child and the wisdom when Allah said to her: "And shake toward you the trunk of the palm tree; it will drop upon you ripe, fresh dates. So eat and drink and be contented." (19:25-26) Add ample dates to your diet so that your body can help combat your depression.
2- Listen to the Quran and make Dhikr
"Verily, in the remembrance of Allah do hearts find rest." (13:28) Recite or listen to as much Quran as you can, and make Dhikr whenever you feel another bout of anxiety. The Quran is a special healing and you will benefit greatly by turning to the Quran as much as possible.

3- Do not underestimate the power of dua
Do not underestimate the power of dua on a restless mind and an anxious heart! There are many duas that the Prophet (sa) would make to take refuge from Allah from depression and anxiety. One of them is:
اللَّهُمَّ إِنِّي أَعُوذُ بِكَ مِنْ الْهَمِّ وَالْحُزْنِ وَالْعَجْزِ وَالْكَسَلِ وَالْبُخْلِ وَالْجُبْنِ وَضَلَعِ الدَّيْنِ وَغَلَبَةِ الرِّجَالِ
O Allah, I take refuge in You from anxiety and sorrow, weakness and laziness, miserliness and cowardice, the burden of debts and from being overpowered by men. (Al-Adab Al-Mufrad; sound)
Another beautiful dua suggested by the Prophet (sa) is:
اللَّهُمَّ رَحْمَتَكَ أَرْجُو فَلَا تَكِلْنِي إِلَى نَفْسِي طَرْفَةَ عَيْنٍ وَأَصْلِحْ لِي شَأْنِي كُلَّهُ لَا إِلَهَ إِلَا أَنْتَ
O Allah, it is Your mercy that I hope for, so do not leave me in charge of my affairs even for an instant, and rectify for me all of my affairs. None has the right to be worshiped except You. (Abu Dawud; authenticated by al-Albani) 
4- Remember the promises of Allah
Allah has said in the Quran: "Allah does not burden a soul more than it can bear…" (2:286) Whenever feelings of inadequacy come over you, remember that you are the best person chosen to take care of your baby, and Allah will help you fulfill this responsibility. Whenever feelings of depression bring you to a breaking point, where you contemplate harming yourself or the baby, remember, that "For indeed, with hardship (will be) ease. Indeed, with hardship (will be) ease" (94:5-6) and persevere some more. Lastly, remember that Allah has asked you to "seek help through Sabr (patience) and Salah (prayer)…" (2:45) Hang on to these two things and know that Allah has promised to help you when you seek Him through these means.
5- Get out of the house as much as possible
Try to go out for exercise or a walk around the neighbourhood with your baby every day. It will give you some much-needed exercise and a breath of fresh air. Try to meet up with friends and family for a relaxing time, or new mothers like yourself to share stories and get advice. Meeting other people will cheer you up and distract you from your fears.
6- Get support from your family
Confide to your family and your husband about what you are going through. Admitting that you are suffering from postnatal depression is not admitting defeat nor is it a confession of being a lesser woman. On the other hand, it is only a very brave woman who can face her fears and ask for help. Let them know what you need and how they can help, so that you can get well as soon as possible and enjoy precious moments with your new baby.
The role of the Muslim father
If you're a new father, please be aware that postnatal depression is very real. Recognize that as unfortunate as it is, there is a social stigma and shame attached to it and that this might prevent your wife from telling you what she is going through. Keep a watch out for your wife and assist her as much as you can. If she needs extra help, let her family help her out, or if finances allow, get her some hired help. Remember that the happiness of your family depends on the health and happiness of your wife.
Breaking through the Myths
Myth # 1: Depression is due to faithlessness or due to Jinns and demons
Unfortunately, some Muslims wrongly attribute depression to a weak faith, admonishing those who are depressed as not praying enough and asking them to just "snap out of it". Some attribute it to being an attack by Jinns and demons. Islamic history shows us that even though Medieval Europe believed mental illness and depression to be demon-related, Muslim scholars such as Ibn Sina rejected this idea and classed it as a physiological illness. This modern thought by early Muslim scholars led to the establishment of the first psychiatric ward in Baghdad by Al-Razi, a renowned Muslim physician. Patients were treated using drugs and therapy. This proves that in Islam depressions is considered to be an illness that requires the correct treatment and help.
Myth # 2: One should turn to prayer for help only. There is no need for medications.
Taking medication and getting treatment from doctors is an important teaching of Islam and not un-Islamic in any way! Prophet Muhammad (sa) said: "There is a remedy for every malady, and when the remedy is applied to the disease, it is cured with the permission of Allah, the Exalted and Glorious." (Muslim) One should of course supplement this with prayer and dua for all cure and healing is only from the mercy of Allah.
Ruhaifa Adil is a mother of four, a practising Muslimah, an avid reader, and a passionate writer. She works primarily as a trainer for mothers and teachers, advocating a multi sensorial, learner-centred approach, which she has learnt through her work as a remedial specialist for children with dyslexia. She is also an author of English textbooks, based on the teachings of the Quran (currently under editing), and creative director of a Tafseer app for kids (soon to be launched Insha'Allah). Her latest project is Qutor.com, a website that helps connect Quran teachers and students.
© IIPH 2016
Photo credit: ami2amity via Foter.com / CC BY-NC
Related posts