By Ruhaifa Adil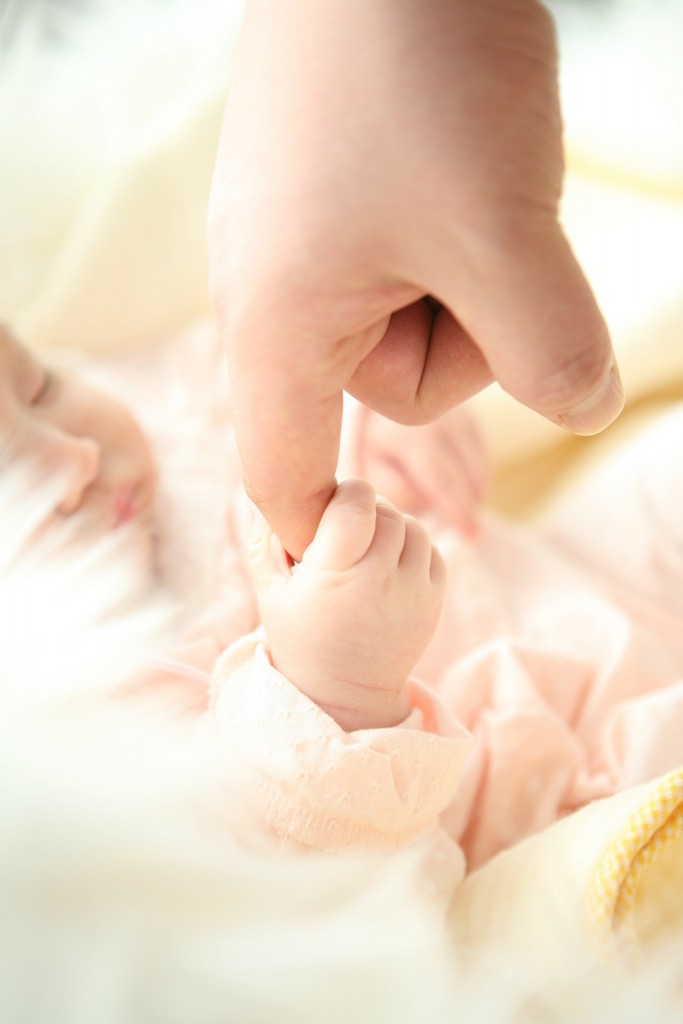 Bismillahir Rahmanir Raheem
Time flies really fast, and before one knows it, it is already a week since they were blessed with a little son or daughter. The seventh day is a very special day for the new baby with three very important rites that need to be fulfilled, as the hadith mentions:
"Every child is held in pledge for his 'Aqeeqah which is sacrificed for him on his seventh day and he is named on it and his head is shaved." (Tirmidhi; authentic)
Hence on this very special day, the new parents are entrusted with three very important tasks. Remember that the day the child is born is counted as the first day. Hence, if a child is born on Monday (which is Day 1), Day 7 will be Sunday, and this is the day on which these rites need to be performed.
1- The 'Aqeeqah
'Aqeeqah refers to the sacrifice that is offered on behalf of the newborn baby on the seventh day after birth. The Prophet (sa) said: "With the child there is 'Aqeeqah, so spill blood for him and remove the harm from him." (Nasa'i; sound)
Two animals should be sacrificed for a son, and one for the daughter. Umm Kurz said: "I came to the Prophet (sa) and asked him about the sacrificial meat. I heard him say: 'For a boy, two sheep, and for a girl, one sheep, and it does not matter if they are male or female."' (Nasa'i; sound)
The majority of scholars are of the view that it is acceptable to offer sheep, camels, or cows as 'Aqeeqah as well.
Though the 'Aqeeqah is prescribed for the seventh day, there is no sin if it is delayed, and it should be offered when the Muslim is able to do it.
The purpose of 'Aqeeqah is to draw closer to Allah by offering thanks for being blessed with a newborn baby. The sacrifice also loosens the bonds of Shaytaan over the child as indicated in the hadith: "Every child is ransomed by his 'aqeeqah."
Scholars differ over the use of meat. Some scholars suggest dividing the meat as one divides the sacrifice of Eid ul Adha i.e. keeping some for oneself, giving some in charity, and giving some as gifts. Other scholars have ruled that one may do whatever they like with it.
2- Naming the child
The Messenger of Allah (sa) said: "The boy is mortgaged by his 'Aqeeqah; slaughtering should be done for him on the seventh day, he should be given a name, and his head should be shaved." (Tirmidhi; authentic)
In the light of this hadith, it is recommended to name the child on the seventh day after his birth. However, narrations also report that the Prophet (sa) named some children of his Companions soon after they were born, and hence naming of the child before the seventh day is also permissible. Parents should find a good name for their child because this is the first gift that they are giving to their child and one that will last him or her a lifetime! Islam has given guidelines for naming children and you can read a summary of the rulings here.

3- Shaving the head
It was narrated that Buraydah (ra) said: "During the period of ignorance, if a boy was born to one of us, we would slaughter a sheep and smear his head with its blood. When Allah brought Islam, we would slaughter a sheep and shave (the child's) head and smear it with saffron." (Abu Dawood; authentic)
Shaving the child's head and then anointing the child's head with saffron is encouraged. One must then weigh the hair and give its equivalent of silver in charity as it is narrated by Ali bin Abi Talib who said: "The Messenger of Allah (sa) had the 'Aqeeqah for Al-Hasan with one sheep and said: 'O Fatimah! Shave his head and give the weight of his hair in silver as charity.'" He said: "So I weighed it, and it was the weight of a Dirham or a bit of a Dirham." (Tirmidhi; reliable)
Scholars differ with regard to shaving the head of a female newborn. The Malikis and Shafa'is are of the view that it should be shaved just as the male's head is shaved. The Hanbalis are of the view that it should not be shaved.
In any case, the entire head must be shaved. To leave some hair, while shaving some is prohibited. Once you have shaved the head, dispose off the hair properly. A good idea may be to bury it so that it can decompose.
Ruhaifa Adil is a mother of four, a practising Muslimah, an avid reader, and a passionate writer. She works primarily as a trainer for mothers and teachers, advocating a multi sensorial, learner-centred approach, which she has learnt through her work as a remedial specialist for children with dyslexia. She is also an author of English textbooks, based on the teachings of the Quran (currently under editing), and creative director of a Tafseer app for kids (soon to be launched Insha'Allah). Her latest project is Qutor.com, a website that helps connect Quran teachers and students.
© IIPH 2015
Related posts