By Tabassum Mosleh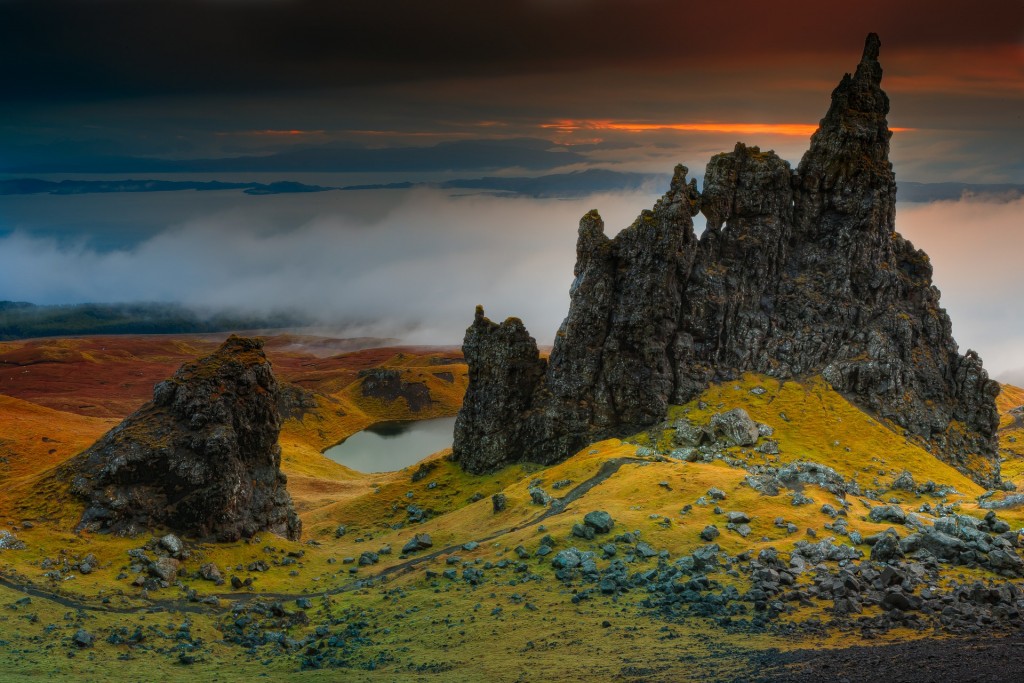 Bismillahir Rahmanir Raheem
From the innumerable stories that have occurred since the beginning of human history, Allah has selected only a few and mentioned them in the Quran. One of them is the story of Prophet Yusuf (as).
This amazing story portrays the difficult struggles Prophet Yusuf (as) had to endure and the incredible patience he displayed throughout. His biography teaches us how to apply patience in different life situations. Allah mentions: "Certainly were there in Yusuf and his brothers signs for those who ask." (12:7)
Here are some instances of the application of patience in the life of Prophet Yusuf (as).
1. Inside the well
Imagine this scary scene: a child sitting at the bottom of a well in a deserted forest, waiting for death from starvation or from snake bite. And not only that – he was thrown there by his own brothers, and this thought added to his psychological pain. This is the kind of passive patience mentioned by Ibn al-Qayyim, which doesn't need any positive effort on our part. You just wait and have faith that Allah will take you out of it.
2. Bought and sold as a slave and living a life of slavery
After some people of a passing caravan picked him out of the well, they sold him to another man, the Aziz. He took him to Egypt as a slave to serve his household. From living as the beloved child of a noble family of the prophets, Yusuf (as) suddenly became an object for sale. However, the injustice of it all, the physical and psychological hardship all together, couldn't break the little child's faith. This is the same kind of patience as mentioned above but of a longer duration.
3. Saying "no" to temptation
It's hard to remain patient when we are powerless to get what we want, but it's much more difficult to control ourselves when the desired object is within our reach. It must have taken an incredible amount of patience for Yusuf (as) to stay away from a beautiful woman, someone who had actually given herself up to him. Yusuf knew that though he was a prophet, he was after all a weak human being and so he asked help from the One Who gives strength:
"He said, '[I seek] the refuge of Allah." … and he would have inclined to her had he not seen the proof of his Lord. And thus [it was] that We should avert from him evil and immorality…" (12:23-24)
This kind of patience needs work. You need to physically and/or psychologically keep yourself away from tempting sins.

4. Life in prison
A long prison sentence without committing any crime – it's a bleak future to look forward to. And yet one of the first things Yusuf (as) did in prison was to call imprisoned criminals towards Islam: "O [my] two companions of prison, are separate lords better or Allah, the One, the Prevailing?" (12:39)
5. Refusing to come out of prison
Out of gratefulness for saving Egypt from an impending calamity, the king ordered for Yusuf to be released from prison. But Yusuf refused to come out till his innocence was proven. This was so incredible an instance of patience that our Prophet Muhammad (sa) said: "If I stayed in prison as long as Yusuf had stayed and then the messenger [from the king] came, I would have responded to his call (to go out of the prison)." (Sahih al-Bukhari)
This kind of patience means to hold yourself away from doing a deed that is not sinful in order to achieve something better.
6. Forgiving his brothers and doing good to them
During the famine, the brothers came begging for food to Yusuf who now controlled the food storage of Egypt. Now Yusuf was powerful – he had cornered his brothers and they were helpless. He could have easily gotten his revenge. Yet he not only forgave them, but invited them to come and live with him. (12:92-93)
This takes something more than patience: being pleased with Allah's decree and wanting good for those who have wronged you.
7. Fulfilling his dream
It's as important to be patient in ease just as it is in difficulty. When we have what we want, we tend to feel overconfident, attributing our success to our capabilities rather than to Allah. Yusuf (as) had become one of the highest ranking men in Egypt and he'd got his family back. But worldly success didn't make him conceited. The story of Yusuf ends with his supplication:
"My Lord, You have given me [something] of sovereignty and taught me of the interpretation of dreams. Creator of the heavens and earth, You are my protector in this world and in the Hereafter. Cause me to die a Muslim and join me with the righteous." (12:101)
Tabassum M is a student of MA in Islamic Studies at IOU and an intermediate level student at al-Salam Institute. She also has a degree in Mechanical Engineering and is interested in psychology, sociology, history and current affairs, sharing her reflections at the blog sections of IIPH and Ibana. Contact: tabassum_mosleh@hotmail.com
© IIPH 2015
Related posts