By Amina Salau
Bismillahir Rahmanir Raheem
Parents like me who enrol their kids into formal school education often find themselves concerned. Is the school teaching my child all that they should know? Are the teachers able to focus on each child as much as they should? To put the doubt to rest, I am a firm advocate of afterschooling – supplementing your child's school learning with some form of learning at home. There are several benefits of supplementing your child's learning at home. The learning experience can be both child-led and parent-led, letting your family focus on important values. I believe that parents should build a learning environment at home that nurtures their children, and there are productive ways to make this happen.
Here are the top three methods:
Create a curriculum
I don't have any experience in teaching, so creating a curriculum in the real sense is not what I'd consider immediately. However, it doesn't have to be something fancy and full of worksheets, as that can be overwhelming if teaching is not your profession. It can be as simple as making a timetable of what you think your child should be learning at any point in time. Also, it is a good idea to align part of the afterschool curriculum with what they are learning in school at the moment, so that the kids have more time to practice what they have learned, outside the school.
If the school does not make their curriculum public, you can know this from the assignments that the kids bring home. So, for example, if you have a pre-schooler learning about alphabets, word formation, and numbers, you can focus on that for the period that they are being taught in school.
Another advantage of aligning your afterschool curriculum with the school's own is that you do not overwhelm the child or create confusion.
When making a curriculum, you should incorporate all aspects of learning and rotate them in a way that is easy for the child to follow and still have time to play. For my kids, who are toddlers presently, our typical afterschool includes some numeracy and literacy lessons, sensory development, writing practice, and Quranic memorization. We also include some outdoor games, imaginative plays, and drawing.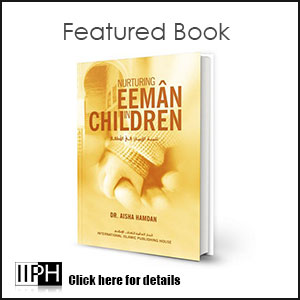 Read to them
Reading helps build children's imagination. It enables them to learn more and increase their curiosity. No matter how little, aim to read to your child every day. Most parents will want to do this as a bedtime ritual, which works well for younger kids. You can also read at other times of the day when they get back from school.
I believe kids do not get enough reading in school. They have an average of five hours to learn more than one subject, plus coursework, lunch, and play. That does not give them enough time to delve deeply into a lot of things. Encourage them to read by themselves by making reading a culture in your home. Give books as gifts, leave books around the house, have a home library, read a lot on your own, or visit a local library often. Discussion about books should also form a part of what the family does together often.
The most important part of reading for children is consistency. Reading for five minutes every day is better than reading for an hour a week. The constant daily practice makes it a habit and makes it easier for them to remember what they have learnt.
Make use of resources
Learning has evolved to become more hands-on these days. Along with textbook learning at home or in the classroom, parents engaged in afterschool can easily find online resources or forums that assist learning. Websites like Teaching My Baby to Read and 3dinosaurs provide a wide variety of activities that you can use during your afterschool learning. These resources include free printables for math, languages, arts and craft, sensory development, role play, and so on for children of different ages. Sometimes, the resources you need are lying around the house: kitchen utensils, ice cubes, flour, baking soda, and so on do well for science experiments. Part of the beauty of learning at home is the simplicity of it all.
Families stand to gain a lot from afterschooling, I believe. Apart from being an excellent way of supplementing your child's traditional schooling experience, it also helps the family bond better and provides a learning experience that is relaxed, simple, and fun. And unlike homeschooling, a lot of parents do not have that pressure of wondering if they can do it well.
Amina Salau is a freelance writer who is passionate about women's issues in Islam
© IIPH 2015
Photo credit: eltpics via Foter.com / CC BY-NC
Related posts