By Rabiya Fahma Dawood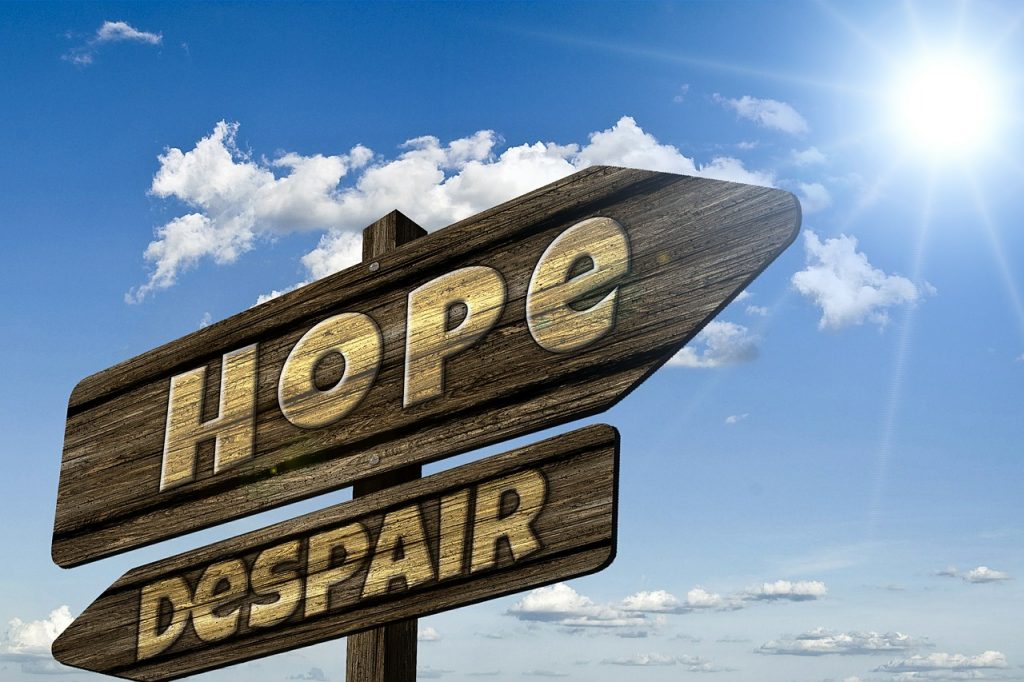 Bismillahir Rahmanir Raheem
Women go through a myriad of emotions soon after delivery. Experiencing frequent mood swings, fatigue, insomnia, feelings of sadness, anxiety, irritability, and hopelessness right after childbirth are just a few symptoms of what they call 'baby blues'. And many face this tough time not really realizing what they're going through or how to handle their feelings.
What's important to know is that postpartum baby blues are real. They last for a week or two and although the degree and intensity may vary for each mother, it is one hundred percent real and can be tackled.
Here are some ways to deal with the blues:
It is ok to cry
Crying for no apparent reason is one of the most common shows of the 'baby blues' but also the most misunderstood. The drop in your estrogen and progesterone hormone levels post-delivery plays with your emotions. Many who aren't aware of this consider women at this stage to be unnecessarily sensitive or even immature.
On the contrary, know that only you are most capable of caring for your baby. It is ok to cry when needed and to let it all out until you are relieved. It isn't abnormal, and you aren't crazy. Feelings of sadness have overtaken even the best among us. Consider Prophet Ya'qoob (peace be upon him) when his dear son was taken away from him:
"And he said, "Oh, my sorrow over Yusuf," and his eyes became white from grief because of the sorrow that he suppressed." (Quran, 12:84)
Rest; don't stress
Be sure not to overdo crying though lest it becomes detrimental to your or your baby's health. Constant crying can lead to headaches, and excessive worrying may even lead to a decrease in milk supply. Conserve your energy so that you are able to care for your baby as he or she should be.
It may be tough to get a good night's sleep with the baby crying all the time. But that's why they say 'sleep when the baby sleeps'. Get as much sleep as you can whenever you can.
Remembrance of Allah
The Quran and supplications taught by the Prophet (sa) are in and of themselves a means of healing for all your problems as Allah mentions in His Book:
"Verily in the remembrance of Allah do hearts find rest" (Quran, 13:28)
Supplications such as "hasbun Allahu wa ni'mal wakeel" (Allah (alone) is Sufficient for us, and He is the Best Disposer of affairs (for us))" will not only give the much-needed strength that your mind, heart, and soul needs at this crucial time, but will also earn you rewards for the hereafter.
In fact, this could be one of the best times to listen to – and even let your baby listen to – the melodious recitation of the Quran, to ponder upon them, and even memorize portions of the Quran as well as supplications taught by the Prophet (sa).

Supplicate to Allah
The best thing you can do at this distressing time is to convert your worries and your tears into personal supplications. Take advantage of the vulnerable state that you are in by pleading to Allah and asking Him all that you want.
"Invoke your Lord with humility and in secret…" (Quran, 7:55)
Pray to Allah to raise your child with good health, faith, and God-consciousness. Pray that He gives you the strength and wisdom to raise him or her in His path. Pray that you stay united in happiness in this world and the next. Pray. And be sure no single tear and no single prayer will go wasted.
"And your Lord says: Call upon Me; I will respond to you." (Quran, 40:60)
Get support
Talk to your family and friends, educate them about baby blues if they don't already know, and get the support and understanding that you need from your loved ones.
If you require a little extra help from family and friends in taking care of the house chores, or if you just want someone to talk to, don't be shy to say so.
Disclaimer: If the baby blues worsen or last for months, seek immediate medical support. Severe mood swings, insomnia, an inability to care for the newborn, and recurrent thoughts of death are not symptoms of baby blues but Postpartum Depression which requires professional help.
Enjoy your baby
Lastly, make sure that all the feedings, nappy changes, and lullabies don't make you miss out on enjoying your baby. Spending time with your baby has immense psychological benefits for both yourself and your tiny tot.
Take some time out in the day (even if it is only a few minutes) to adore his or her adorable face, tiny hands, and little feet. Thank Allah for the beautiful gift that He has blessed you with. Recite over him or her Islamic supplications and verses of protection. Play with him or her. Do whatever it takes for you to enjoy your little one.
May Allah make this time easy for you, reward you for your patience, and accept all your prayers, dear mother. Aameen.
Rabiya Dawood is a freelance writer, editor, counsellor, and teacher. She has taught at Islamic weekend schools based in the UAE, is counsellor at ArRajaa The Hope Counselling Service as well as Solace Islamic Assistance, and staff editor and writer at Islamic magazines such as Muslimaat Magazine and previously at IOU Insights. She also serves as freelance editor for independent writers.
© IIPH 2016
Related posts