By J. Samia Mair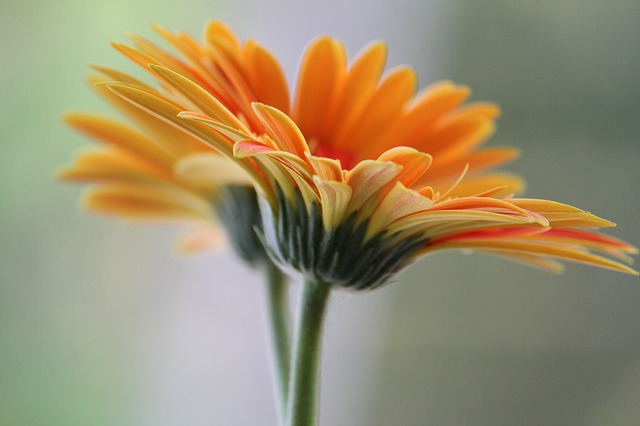 Bismillahir Rahmanir Raheem 
"Are you allowed to drive? Does your husband beat you?" she asks me. I sigh heavily to myself. All I really wanted to do was to buy a few tomatoes. I should back up.
I had one thing to buy at the neighbourhood store—tomatoes. I thought it would be a quick in and out. I am picking out the tomatoes when a woman asks me if I am Buddhist. I say "no" that I am Muslim. She looks terrified. She then asks me these questions—which obviously require more than just a quick answer. I think I spend about a half of an hour addressing her questions and many of the misconceptions she has about Islam—courtesy of the mainstream news and the many Islam-haters that this society readily accepts as actually worthy of airtime and listening to. She thanks me for helping her to understand, but I am mentally exhausted. After all, I just wanted to buy a few tomatoes.
Of course, the misconceptions about Islam and the woman's role in Islam are easily addressed with one simple thing—education. Ignorance is Islam's worse enemy—both among Muslims and non-Muslims. Many people do not know that women have a rich history as scholars, warriors, benefactors, business leaders, mothers, and more. The Prophet's, blessings and peace be upon him (saas), wife Aisha (ra) was considered a great scholar; she reported over 2200 hadiths and her opinion was highly regarded by the Companions. Khadija (ra), the Prophet's (saas) first wife of twenty-five years, was a successful businesswoman. The first martyr in Islam was a woman, Sumayya bint Khabba (ra), and Nusaybah (ra) received numerous wounds by protecting the Prophet (saas) in the Battle of Uhud.
One of my favorite stories of the Seerah concerns the Treaty of Hudaybiyyah. Six years after the Muslims left Makkah (628 C.E.) they tried to return to perform the Lesser Pilgrimage ('Umrah). This put the pagan Quraysh in a difficult position. The Quraysh historically had allowed people of all different beliefs to come to Makkah to worship their idols and gods. But if they allowed the Muslims to enter, it would legitimize their enemy. In the end, they decided to try to stop the Muslims. Although the Muslims could have fought the pagan Quraysh, the Prophet (saas) entered into a 10-year treaty with them, which on its face seemed to have unfavourable terms for the Muslims. His (saas) Companions were distraught. They had prepared for 'Umrah and were now ostensibly leaving not completing the 'Umrah and in a much weaker position. The Prophet (saas) told them to sacrifice their animals and shave their heads as they would have done had they entered Makkah, but no one moved. The Prophet (saas) withdrew to his tent and told his wife Umm Salamah (ra) what had happened. Umm Salamah (ra) didn't advise her husband to become harsh with his Companions, reminding them that he is the Prophet (saas) and ordering them to do what he said. She didn't advise him (saas) to ignore the treaty that he had just entered into, likely sparking another war with the pagan Quraysh. And, importantly, she did not remain silent. Instead, she advised her husband (saas) to set the example, to slaughter his animal, and to shave his head. The Prophet (saas) followed her advice, and when the Companions (ra) saw him (saas), they immediately followed him, so much so that it has been reported that some cut themselves in their eagerness. Umm Salamah's (ra) wise advise prevented turmoil both among the Muslims and with the pagan Quraysh. As far as I know, she (ra) is the first Muslimah peacemaker in Islam. (Story reported in various Seerah with slight variations. See, for example,  Ar-Raheeq Al-Makhtum [The Sealed Nectar]).
Women by their very nature are specially suited as peacemakers. The Arabic word for 'womb' is 'rahm', which shares the same root with the Divine name 'The Most Merciful' (al-Rahman). Arabic words that share the same root are related and, in fact, the relationship between women (represented by the womb) and Mercy is evident in several hadith, for example,
The Prophet (saas) said: The word Ar-Rahm (womb) derives its name from Ar-Rahman (and Allah said: I will keep good relation with the one who will keep good relation with you, (womb i.e. Kith and Kin) and sever the relation with him who will sever the relation with you, (womb, i.e. Kith and Kin). (Sahih al-Bukhari 5988, Book 78, Hadith 19)
Some Sabi (i.e. war prisoners, children and woman only) were brought before the Prophet (saas) and behold, a woman amongst them was milking her breasts to feed and whenever she found a child amongst the captives, she took it over her chest and nursed it (she had lost her child but later she found him) the Prophet said to us: "Do you think that this lady can throw her son in the fire?" We replied: "No, if she has the power not to throw it (in the fire)." The Prophet (saas) then said: "Allah is more merciful to His slaves than this lady to her son." (Sahih al-Bukhari 5999, Book 78, Hadith 30)
It has been said that the Divine attribute of al-Rahman (the Most Merciful) is manifested in women in their merciful character, and that is quite a special blessing indeed.
I did not mention Umm Salamah's story to the woman whom I spoke to over the tomatoes. I wish I had, though, because it shows so beautifully the respect that is due to women in Islam and their blessed position among creation.
Samia Mair is the author of five children's books, the most recent Zak and His Good Intentions (2014). She is a Staff Writer for SISTERS Magazine and Discover, The magazine for curious Muslim kids and has published in magazines, books, anthologies, scientific journals, and elsewhere.
© IIPH 2015
Related posts