By Amina Salau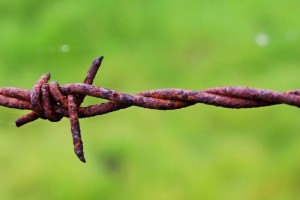 Bismillahir Rahmanir Raheem
Have you been asking Allah (swt) for something and are yet to get the desired answer? Do you wonder if you are praying hard enough? When our prayers do not get answered immediately or in the form that we want, it is easy to fall into despair and start wondering if Allah (swt) is indeed listening to us.
Allah is As-Sami (The All-Hearing), and He listens to our prayers. He mentions in the Qur'an:
"And when My servants ask you, [O Muhammad], concerning Me – indeed I am near. I respond to the invocation of the supplicant when he calls upon Me…" (al-Baqarah 2:186)
However, sometimes, certain factors may stand between us and our duas (supplications) getting answered. Here are some of them:
Weakness of faith
We want something from Allah (swt), but we are not doing our bit as Muslims. Do we pray only when befallen with a trial or when we desire something good? The state of our faith is important when making requests from Allah (swt). Our five daily prayers and other pillars of Islam should be a part of us as obedient servants. This is not to say that Allah (swt) only answers the prayers of 'perfect' Muslims; however, striving to fulfil our obligations as Muslims is an important factor that affects our communication with Him.
Committing sins
One of the things that stand between us and our duas getting answered is sin. Muslims are not perfect and are prone to fall into errors at various points in their lives. Yet we should know that sins affect our requests before Allah (swt). Carelessly engaging in things that have been made forbidden to us, without repentance and a firm decision to not go back to sinning, may be preventing our duas from getting answered. To rectify this and earn the pleasure of Allah (swt), a Muslim needs to sincerely repent and do his or her utmost to stay away from sins. We should endear ourselves to the Almighty with good deeds that He loves the most, so that we can earn His pleasure and have our duas accepted.
Consuming the forbidden
This is also an act of sin that affects our duas in the sight of Almighty Allah (swt). A person could be getting his source of income from something that is not permissible in Islam and may be asking Allah (swt) to bless his business and make it grow. Such duas may not be answered because we have been warned to steer clear of all the things that have been made forbidden for the Muslims. How then do we expect our duas to be accepted over such things?
The Prophet (sa) mentioned about a person who travels widely, his hair dishevelled and covered with dust. He lifts his hand towards the sky (and supplicates): "O Lord, O Lord," whereas his diet is unlawful, his drink is unlawful, his clothes are unlawful, and his nourishment is unlawful. How can then his supplication be accepted? (Muslim)
The best thing for a Muslim is to engage in only those things, either source of income, food and so on, that have been made lawful.
"O you who have believed, eat from the good things which We have provided for you and be grateful to Allah if it is [indeed] Him that you worship." (al-Baqarah 2:172)
Becoming impatient
It is also possible that our impatience is the barrier to getting our duas answered. It may be that Allah (swt) knows that it is not the best time to receive what we have asked for. When we become impatient, we tend to lose the zeal to keep praying for what we want and that will look as if we do not actually really want it. Continue to pray for what you want, and let Allah (swt) see the desire in you.
The Prophet (sa) said: "The supplication of every one of you is granted if you do not grow impatient and say: I supplicated but it was not granted." (Muslim)
Half-hearted requests
Abu Hurairah reported Allah's Messenger (sa) as saying: "None of you should say to Allah (like this): O Allah, grant me mercy, if you like. The supplication should (be permeated with) conviction (that it would be accepted by the Lord), for Allah is the Doer of (everything) He likes to do and no one can force Him (to do or not to do this or that)." (Muslim)
Duas may not be getting accepted because of the way we have presented them. Allah (swt) is Al-Karim (The Generous), and we should never for once doubt that He can give us whatever we ask of Him. If we make a dua, with the notion that He may not answer, we have already expressed doubt in Him. As Muslims, we should submit to Him, firmly place our trust in Him, and expect that our dua will be answered, in any form that He has deemed best for us.
One thing we can be sure of is that Allah (swt) answers all prayers, in the form best known to Him. We only have to ensure that we do our best to do away with things that can affect the dua from being answered.
Amina Salau is a freelance writer who is passionate about women's issues in Islam
© IIPH 2015
Related posts