By Zahra Anjum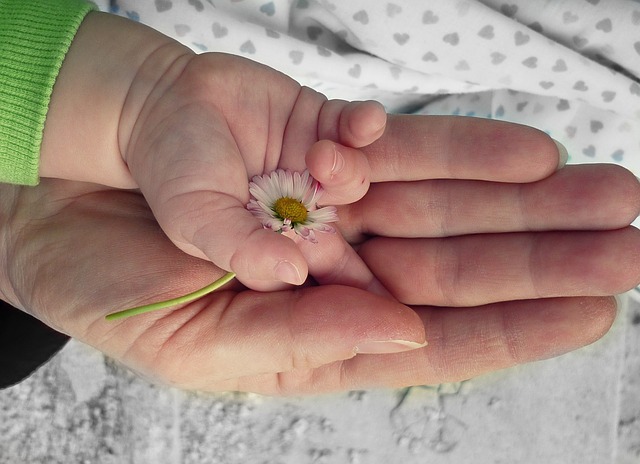 Bismillahir Rahmanir Raheem
"I am really busy," I snapped irritably as I received her call. And then her hurt tone hurt me; it was my mother. We often take our parents for granted, and don't give them due respect, love, and attention. We enter this world as trouble-making infants, incapable of doing anything. Our parents' care and love helps us grow into what we are today. However, most of us realize their importance only when it is too late.
Since parents are our primary caregivers in this world, Allah (st) has placed them at the top of the list after Himself and His Messenger (sa). Their honour and obedience is not just recommended; it is obligatory upon us. Allah (st) orders us in the Qur'an:
"And your Lord has decreed that you not worship except Him, and to parents, good treatment. Whether one or both of them reach old age [while] with you, say not to them [so much as], "uff," and do not repel them but speak to them a noble word. And lower to them the wing of humility out of mercy and say, "My Lord, have mercy upon them as they brought me up [when I was] small." (Surah Isra 17: 23-24)
We look around for opportunities to do good, please Allah, and earn His reward, not knowing that the best of deeds are within reach. Prophet Muhammad (sa) once said: "The best deeds or deed is the (observance of) prayer at its proper time and kindness to the parents." (Muslim)
Following are some practical ways to honour parents:
Respect unconditionally
Whether they are rich or poor, strict or soft, literate or illiterate, irrespective of their qualities and capabilities respect them for what they are. Build this respect in your heart by acknowledging all that they have done for you and by being grateful to them. Soon, this will materialize in your actions. Do not belittle them through any remarks or gestures.
Do not be rude
"You don't know anything!", "What have you ever done for me?" What hurts parents most is when a child, who did not even know how to count, answers back angrily. Be kind and soft, lower your wings, and never shout or be rude to your parents. Before raising your voice above theirs, remember the joy on their faces when you spoke your first word. Remember Allah is All-Hearing and All-Seeing.
Obey your parents
Parents are sincere and selfless; they want the best for their children and will give you the best advice. Unless something is contrary to Allah's commands, obey your parents and you'll always find that blessings come with their obedience. Prophet Muhammad (sa) said: "The Lord's pleasure is in the parents' pleasure, and the Lord's anger is in the parents' anger." (Tirmidhi; reliable) Even if you disagree with them on some issue, do not be unkind or rude.
Give them time
Parents sacrifice the prime time of their life along with their comfort for the sake of their children. When children get married, parents and especially mothers feel they've been left alone. Give them some quality time, call them, sit with them, and talk to them. Moreover, they will need you the most when they reach old age. Now that they are incapable of doing much, do not forsake them, take every possible care of them, and do all this willingly.
Listen to them
The mother or father keeps calling your name but there is no response. However, one call by a friend is enough to get you up and about. When your parents talk to you, leave whatever play or work you are engaged in, listen to them, and respond positively. This is the right Allah gave them.
Run errands for them
A practical way to show that you love your parents is by helping and running errands for them. Be proactive; don't wait for them to ask you for help. Step ahead, lend your mother a hand in the housework, pay the bills for your father, and look for opportunities to please them.
Make dua (supplications) for them
Make duas for the prosperity of their faith, their health and wealth, and their success in the hereafter. Even after their death do not forget them in your prayers. Abu Hurayrah (ra) said, "A dead person can be raised a degree after his death. He asked: 'My Lord, how is this?' He was told: 'Your child can ask for forgiveness for you.'" (al-Adab al Mufrad; reliable)
Be a continual charity for them
Be good to your parents by being a good Muslim. Righteous children are a source of ongoing charity for their parents and benefit them even after their death. Prophet Muhammad (sa) said: "When a person dies, his deeds are cut off except for three: Continuing charity, knowledge that others benefited from, and a righteous son who supplicates for him." (Tirmidhi; sound)
Zahra Anjum is a freelance writer, editor and translator based in Islamabad, Pakistan.
© IIPH 2015
Related posts