By Ruhaifa Adil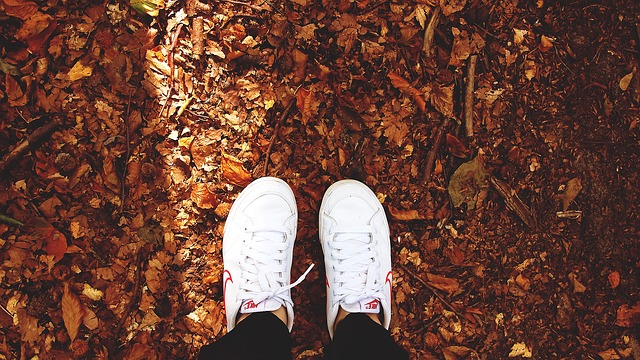 Bismillahir Rahmanir Raheem
Raising infants, toddlers, and pre-schoolers on an Allah-centric path requires a very hands-on, multisensory approach. However, as they cross the age of 6, they become more like mini-adults than children as whatever faith and convictions they develop at this age carry through into adulthood.
As children grow older, they start understanding abstract concepts with more clarity. They lose an egocentric understanding of the world (that is, a world that revolves around them); they start to shape personal views about things and people around them. As Muslim parents, we need to make sure that we provide them an Allah-centric lens to view the world as they form their opinions and their personality. We need to ensure that we equip them with the strength of faith and an unwavering trust in Allah to enable them to become Allah-conscious people or Muttaqeen. Here are some tips to help you in this monumental task:
1. Introduce the concept of niyah (intention)
In Islam, niyah or intention holds a lot of importance as the Prophet (sa) said: "(The value of) an action depends on the intention behind it." (Muslim) Help your children align any good deed they perform with seeking Allah's pleasure. Remind them that Allah will be very pleased with their action before they set off to do it. This will help them re-route their intention for Allah's sake.
2. Build an unwavering trust in Allah
To Him we belong, and to Him we will return. This is a lesson best internalized when children are small. Teach them to deal with disappointments by saying "Inna lillahi wa inna ilayhi raajioon". Help them find solutions to the problems they have and then rely on Allah to do what is best for them. Use encouraging words like: "It's alright, Insha'Allah, Allah has something better for you.
3. Increase their bond with the Prophet (sa)
The Prophet (sa) said: "None of you will have faith till he loves me more than his father, his children, and all humankind." (Bukhari)
Continue to build on your child's love for the Prophet (sa) by sharing more details about his life. Share with them parts of his life which show how human he was – his dealings with his Companions, his manner of joking, his dealings with little children, and so on. This will ensure that the Prophet (sa) doesn't come across as someone who cannot be emulated. The more the children love him while growing up, the more they will want to be like him, Insha'Allah
4. Make them Salah-oriented
The Prophet (sa) said: "Between a servant and disbelief is the abandonment of prayer." (Abu Dawood; sound) Salah is something that cannot be compromised in a Muslim's life. Make it a part of your child's routine from a very young age. Let your children follow your actions when you pray, and take your sons to the mosque as often as you can. Recite in a semi-loud voice in voluntary prayers; this will enable your children to learn the various duas (supplications).
Do not be afraid to wake your kids up for fajr. Set their biological clocks to respond to the time of fajr early on so that this prayer is never hard for them, Insha'Allah. Centre their routines around their Salah, such as setting a play date after asr, or going to the mall after zuhr and so on.
5. Make Islamic events a thing to look forward to
The first fast, Laylatul-Qadr, the two Eids, the days of Ashoora, the day of Friday are all events that can be highlighted and made very special. Giving gifts is a part of Sunnah, and you can give small tokens on these days to create positive associations with them.
6. Teach them how to read the Quran
This is the age when children are taught how to read. It is the perfect time to teach them how to read the Quran as well. Let your children listen to the recitation as well so that they learn fluency of recitation.
7. Be a role model
The most important way to raise Allah-centric children is to make sure you have centered your own life around Allah. Making Salah your priority, giving extra charity, showing kindness to people, smiling, planning your vacations to include Umrah, visiting Muslim countries etc. are parts of your life that will show your children how important the deen (religion) of Allah is important for you. Teaching by example is possibly the best way to teach.
May Allah help you nurture emaan (faith) in your children and help you to connect them to the deen of Allah. Ameen.
Ruhaifa Adil is a mother of four, a practising Muslimah, an avid reader, and a passionate writer. She works primarily as a trainer for mothers and teachers, advocating a multi sensorial, learner-centred approach, which she has learnt through her work as a remedial specialist for children with dyslexia. She is also an author of English textbooks, based on the teachings of the Qur'an (currently under editing), and creative director of a Tafseer app for kids (soon to be launched Insha'Allah).
© IIPH 2015
Related posts