By Ruhaifa Adil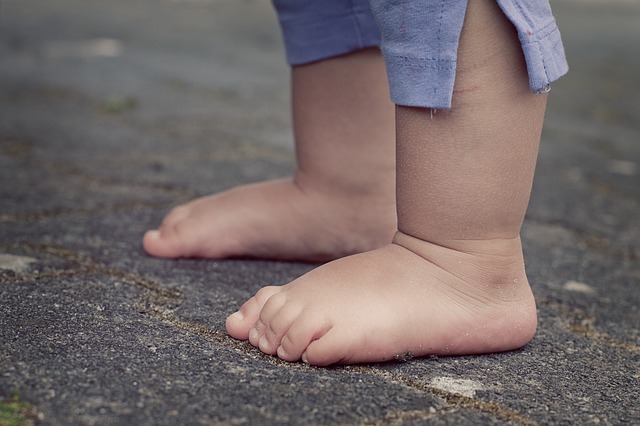 Bismillahir Rahmanir Raheem 
The biggest influence in the lives of babies and toddlers are their parents and immediate family; however, as pre-schoolers, they meet and interact with teachers and other kids in their class/playground and learn a lot more about the world they live in. In these interactions, they also encounter many thoughts and values that oppose those that that they have been taught so far. It is important that Muslim parents continue their efforts to bond their children with Allah and His deen (religion) at this age.
The 3 to 5 year old stage is a stage of exploration and creativity, hands-on learning, and experimentation. It is a great age to help your children connect further with Allah by helping them learn about their deen through fun and activity-based learning. Continue with the ideas you have been using since they were infants and toddlers such as listening regularly to the Qur'an, incorporating various Sunnah practices in daily life, and telling them that Allah loves them. Add the following activities to reinforce your teachings:
1. Introduce Islamic Nursery Rhymes
Singing, rhythm, and rhyme comes naturally to small children. Nursery rhymes are an essential part of every pre-school curriculum for this very reason, and you too should provide your children with fun age-appropriate nasheeds to listen to and sing along. Teach the Arabic alphabet song along with teaching the ABCs. You will find a huge treasure of such songs and rhymes online that will be fun and will teach valuable concepts to your children. (Caution: Do ensure that the nasheeds you use are Shariah-compliant.)
2. Fun crafts to learn more about Allah
Since they cannot see Allah, children need tangible activities to help them learn more about Him. Some ideas are:
Making a model or painting a picture of the Kaaba (Allah's House);
Painting the word 'Allah' which will also help your child to recognize it as a sight word;
Making mini books such as "Things that make Allah happy" or "Things Allah has given me". Children can identify these things and paste pictures to make a small booklet to read with you every night.
Making fun games to reinforce various concepts. One fun idea to reinforce the oneness of Allah is to print pictures of pairs of animals/birds and one single Allah card. Lay out the cards face down and then flip them to find the pairs. In the end, only the Allah card will be left emphasizing that Allah has no partner.
3. Reinforce Allah-centric speech
Since you have already taught them that they should use Allahu Akbar, Subhan Allah, and Jazak Allah, take them to the next level. If they lose something or something is ruined, teach them to say Inna Lillahi wa inna ilayhi raaji'oon (To Allah we belong and to Him we will return). Also teach them to say Alhamdulillah when they are happy, Allahu Akbar while climbing stairs, and Subhan Allah when descending. Making their speech and their thoughts Allah-centric is important in order to create an understanding that everything is from Allah and only He deserves its praise and recognition.
4. Crafts to create a bond with the Prophet (sa)
Continue to nurture the love for Prophet Muhammad (sa) in your little Muslims as the Prophet (sa) said: "None of you will have faith till he loves me more than his father, his children and all mankind." (Bukhari)
Some ideas for fun activities are:
Make a collage of things the Prophet (sa) liked by pasting a picture of the Qur'an, someone offering their Salah, dates, olives, honey, milk, etc. on a poster-sized sheet.
Make a family tree of the Prophet (sa) as well as your own family tree.
Paint a picture of the Prophet's mosque in Madinah. Show a video of it as well.
Talk about the various professions of the Prophet (sa) such as a shepherd, a soldier, a leader, a teacher, etc. Use various props and activity sheets.
Draw and paint a picture of Jannah where they will meet the Prophet (sa) one day Insha'Allah. Use lots of fun materials, paints, sponges, finger painting, etc. to make this activity as fun as possible.
5. Model the life of Prophet Muhammad (sa) 
Don't just relate stories of the Prophet (sa); help children incorporate various aspects of his life in their daily lives. Some ideas are as follows:
Every Jumu'ah (Friday), take a shower, put on perfume, wear clean clothes, and cut the nails to follow the Prophet (sa).
Teach the kids how the Prophet (sa) ate with three fingers.
Model how he used to walk and talk.
Emphasize on how the Prophet (sa) smiled often.
Teach them to clean up their own toys as the Prophet (sa) also helped around the house.
6. Role play and props
Role play is one of the key components of any pre-school curriculum because of the active learning that takes place through pretend play. Make a small prop box for your children and put in items to allow them to act out various rituals and stories. For example, a little prayer mat and cap/scarf, a mini ihram outfit, an imam's outfit, an abaya and hijab, kitchen items to prepare iftar and suhoor, fake money for charity role play, different objects to enact parts of stories such as a stick (Musa), a whale (Yunus), ants (Sulayman), moon, sun, and stars (Ibrahim), an ark with animals (Noah), and so on. Storytelling through use of props can be a very effective mode of reinforcement as well.
Let the deen of Allah be a really important and enjoyable part of your child's life. This is the time to make positive connections with Allah so that your children can be protected against the various trials they may face as they grow up. May Allah help you nurture emaan (faith) in your children, and help you to connect them to the deen of Allah. Ameen.
Ruhaifa Adil is a mother of four, a practising Muslimah, an avid reader, and a passionate writer. She works primarily as a trainer for mothers and teachers, advocating a multi sensorial, learner-centred approach, which she has learnt through her work as a remedial specialist for children with dyslexia. She is also an author of English textbooks, based on the teachings of the Qur'an (currently under editing), and creative director of a Tafseer app for kids (soon to be launched Insha'Allah).
© IIPH 2015
Related posts