By Tabassum M.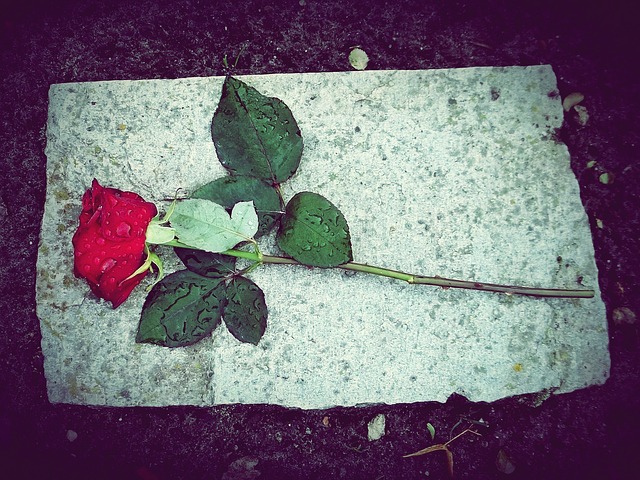 Bismillahir Rahmanir Raheem
Eid is the ultimate day of celebration for Muslims, legislated by Allah Himself. We spend all day eating delicious meals, socializing with relatives and friends, and celebrating our success in Ramadan in gaining Allah's forgiveness Insha'Allah.
But for some people, this day may not be so happy; in fact, it can be just the opposite – a day of sadness, a day which you fear. And for an average person, it's pretty difficult to imagine and understand this dilemma.
Imagine someone having this weight on their chest all day long on a day when everyone else around them is cheerful. They hate feeling this way but they can't find solace in sharing their feelings with others, fearing misunderstanding and rebuke. "How can you feel sad on a day like this? There must be something wrong with your eemaan (faith)." Soon they blame themselves too. The thoughts that run through their minds are something like these: "Is something really wrong with me?" "I'm not a good Muslim." "Why can't I enjoy myself like the others?"
If you feel this way, you're not alone. Many people feel depressed on festive days for different reasons. Here are some of these reasons, one or more of which might be familiar to you.
1. Regret that my Ramadan didn't go as I had planned.
We plan to get a real eemaan boost during Ramadan. But on the 29th of the month, we realize that we haven't really lived up to our own expectations. This makes us feel guilty and bad about ourselves. No wonder we'll feel sad on Eid.
Solution: First of all, the Prophet (sa) asked us not to say "if" (Sunan Ibn Majah; sound), that is, not to look back and fret. That's how Shaytan gets us once he is released from his prison after Eid. We can't change the past. What we can do is not let the past ruin our present. Secondly, don't just take account of what you have not done and overlook what you have done. Who knows, maybe Allah accepted whatever you did and forgave you for it. So leave it to Allah, make lots of dua (supplications) for acceptance, and just chill!
2. Bereavement and grief
When a person loses a loved one, especially early in life, his or her absence is felt the most on festive days. If my dad were alive, he would be sitting here with me.
Solution: If you feel this way, know that it's a blessing from Allah. The fact that you can feel this sort of sadness proves the softness of your heart. Take this opportunity to supplicate for what you've lost, and ask Allah ardently to give it back to you in Jannah (paradise). The point is not to forget what you've lost, but to enjoy what you still have with you.
3. Social anxiety
This one is the hardest to solve because it's the most deep-rooted. You might be most susceptible to social anxiety on Eid because you really can't avoid gatherings of family and friends.
Solution: A therapist would be needed to completely get rid of social anxiety, but you can probably take some immediate precautions. Plan your day in a way that you won't have to see too many people at the same time in the same place. For example, go visit your aunties and uncles at their homes rather than waiting for them to come to yours. If it's absolutely impossible to avoid crowds, find some way to keep yourself busy.
Remember that feeling sad on Eid is not your fault, no matter what people might tell you. It does not mean your eemaan is weak or you're ungrateful. It's a disease just like any other disease, and Insha'Allah, you will be rewarded for your suffering.
To find out more about how to deal with depression the Islamic way, read Don't Be Sad
Tabassum Mosleh is a final year student of BA in Islamic Studies at Islamic Online University and a Foundation student of Classical Arabic and Islamic Studies at al-Salam Institute. She also has a degree in Mechanical Engineering and studies psychology by herself. She's interested in a wide range of subjects and writes about them at understandquran.com/blog and other blogs. Contact: tabassum_mosleh@hotmail.com
© IIPH 2015
Related posts