By Tabassum M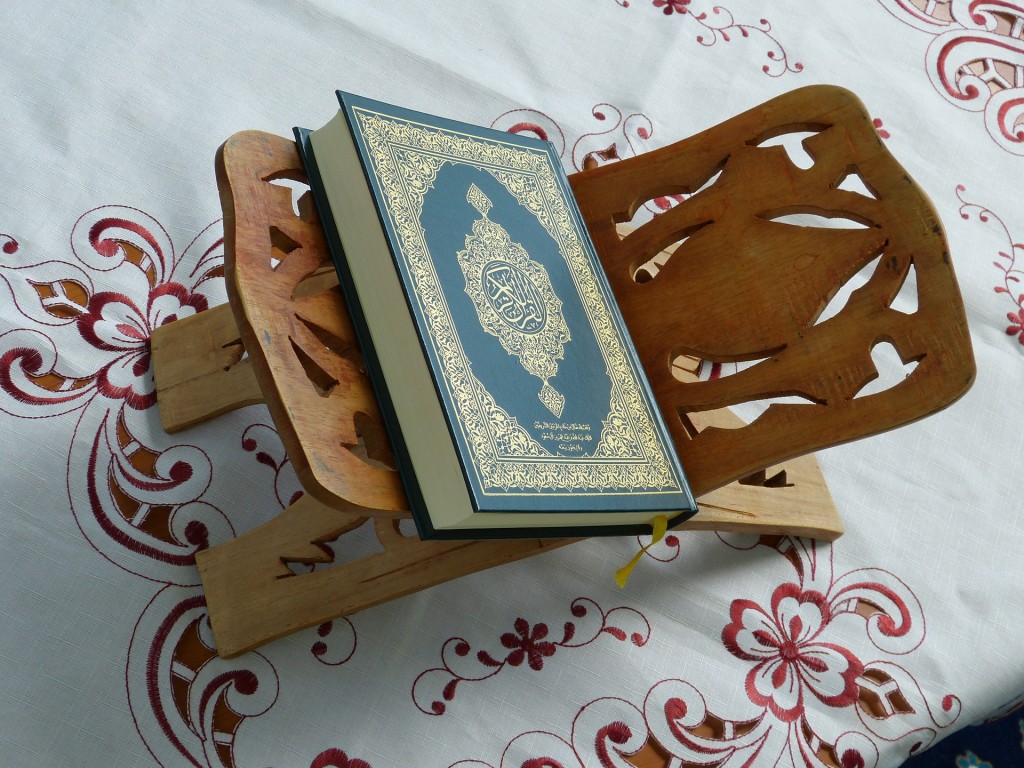 Bismillahir Rahmanir Raheem
The prophets (peace be upon them all) had the strongest and closest relationships with Allah (swt) and they used to supplicate to HIm often. Some of these supplications have been recorded in the Qur'an along with their specific contexts. Learning the stories behind these supplications can enhance the engagement of our hearts when we make these supplications ourselves. So let's take a look at some of these supplications, their particular contexts, and some possible lessons we can learn from them.
Sulayman (as) and the Ants
Sulayman (as) was marching with his army—the strangest army imaginable, consisting of humans, jinns, and birds. They were approaching a valley where some ants lived. Sensing their approach, one of the ants began to warn the others:
"O ants, enter your dwellings that you not be crushed by Sulayman and his soldiers while they perceive not." (an-Naml 27:18)
Sulayman (as), who could understand their language, heard the tiny creature and smiled at her words. Then he made this supplication:
"My Lord, enable me to be grateful for Your favor which You have bestowed upon me and upon my parents and to do righteousness of which You approve. And admit me by Your mercy into [the ranks of] Your righteous servants." (an-Naml 27:19)
Possible lessons to learn from this story
Look for Allah's favours even in the smallest of incidents.
Hunt for opportunities to make supplication to Allah.
Be conscious of the welfare of Allah's creatures, even the tiniest of them.
Ibrahim (as) Building the Kaaba
Ibrahim (as) and his eldest son Ismael were building the Kaaba. During this blessed deed, Ibrahim made the following supplication:
"Our Lord, accept [this] from us. Indeed You are the Hearing, the Knowing. Our Lord, and make us Muslims [in submission] to You and from our descendants a Muslim nation [in submission] to You. And show us our rites and accept our repentance. Indeed, You are the Accepting of repentance, the Merciful. Our Lord, and send among them a messenger from themselves who will recite to them Your verses and teach them the Book and wisdom and purify them. Indeed, You are the Exalted in Might, the Wise." (al-Baqarah 2:127-29)
Possible lessons to learn from this story
Make supplication while doing a good deed for the sake of Allah.
Never be overconfident and imagine that your deeds are perfect and acceptable to Allah. Ask Allah to forgive the mistakes and shortcomings in your efforts and to accept it nonetheless.
Ibrahim (as) gave a detailed description of the Messenger (Muhammad [sa]) about whom he was making his supplication. Like him, be detailed in your supplication.
Make supplications for the Muslim nation.
Plan far ahead. Ibrahim (as) was supplicating for a messenger to be sent during a time in the far future, when Makkah would be populated and at the same time in need of guidance.

Musa's (as) Mission
It was the first time that Allah (swt) talked to Musa directly. Allah equipped him with two miracles and ordered him to go to the Firawn and call him to Islam. Firawn was not only the worst of all people but a particularly dangerous enemy to Musa (as). Musa (as) knew that it would be a tough job and he asked Allah to give him some additional help he needed for this job:
"My Lord, expand for me my breast [with assurance], and ease for me my task, and untie the knot from my tongue, that they may understand my speech. And appoint for me a minister from my family—Aaron [Haroon], my brother. Increase through him my strength, and let him share my task, that we may exalt You much and remember You much. Indeed, You are of us ever-seeing." (Ta-ha 20:25-35)
Possible lessons to learn from this story
When you're given a task that you feel is beyond your capacity, don't become anxious. Don't despair. Think of this story —what could be more difficult than Musa's job? Just ask Allah for anything that will enable you to succeed.
Don't hesitate to delegate tasks to someone if he or she is trustworthy and capable. Trying to do everything by yourself can overburden you and hamper your productivity.
Yusuf (as) at the Pinnacle of Success
He had become the minister of Egypt. He had just been reunited with his family after many, many years of bitter separation. They had come to live with him and complete his household. His brothers were sorry for their injustice towards him and he had forgiven them. At this pinnacle of success, Yusuf (as) made the following supplication:
"My Lord, You have given me [something] of sovereignty and taught me of the interpretation of dreams. Creator of the heavens and earth, You are my protector in this world and in the hereafter. Cause me to die a Muslim and join me with the righteous." (Yusuf 12:101)
Possible lessons to learn from this story
When we have everything we want in life, we tend to forget Allah. Sometimes a feeling of self-assurance and self-sufficiency overpowers us and we forget that Allah can take away His favours at any moment or cause us to die in a state of ungratefulness. So remember Allah when things are going right as much as you do when they are going wrong. Thank Him for His gifts and He will give you more. (Ibrahim 14:7)
When you are tempted to do a sinful act, remember that death can come any moment. If the last thing we do is an act of sin, our whole life's righteousness might come short on our scale of deeds on the Day of Judgment. May Allah cause us to die as Muslims and raise us with the righteous. Ameen.
Tabassum M is a freelance writer and a student of IOU and al-Salam Institute. She likes playing with animals, enjoying natural beauty, reading, and researching interesting topics on psychology, sociology, history, and current affairs. She shares her reflections at the blog sections of Understand Quran Academy, IIPH, and Ibana.
Contact: tabassum_mosleh@hotmail.com
© IIPH 2016
Related posts