By Nazia S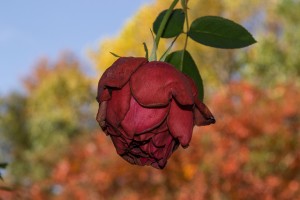 Bismillahir Rahmanir Raheem
It is almost 6:00 pm one Saturday when my phone rings. On the other end is a panicked friend, asking me to take her to the hospital as quickly as possible. The baby of a mutual friend has been taken there.
Anxiety wells up in my body. My friend does not know the details. All she knows is that it is very serious.
We are frantic as we begin the two-hour drive to the hospital. We try to imagine what might have happened. We envision unlikely scenarios. We even joke about it to calm the heavy atmosphere. When we finally arrive we face a horrifying scene.
In the hall, friends and relatives of the family are crying. The policemen are in another room with the parents, probably questioning them. When the police leave, I enter the room.
Everything stops. Something is not right. I can only hear the sobbing and the cries of pain from my friend and her husband. Emotion fills me.
On a small bed lies a tiny body: my friend's baby. Amina was not even three months old when she died of Sudden Infant Death Syndrome (SIDS).
The loss of a child
I questioned myself a lot in the days following Amina's death. I tried as much as I could to give moral support to my friend. A single question haunted me, though: how would I react if this happened to me?
The loss of a child is a tremendous trial. We find it more logical and more understandable when the elderly die. We even expect it. After all, everybody has to go one day.
However, when the same death takes away a child it feels like the world stops. We fail to understand. We ask: Why me? Why a small child? Why so suddenly? Could it have been prevented?
Allah the Almighty announces in the Quran:
We shall certainly test you by afflicting you with fear, hunger, loss of properties and lives and fruits. Give glad tidings, then, to those who remain patient; those who when any affliction smites them, they say: "Verily, we belong to Allah, and it is to Him that we are destined to return." (Quran 2: 155-156)
Patience in any event
The loss of a child is a monumental test from our Creator. The notion of being tested goes hand-in-hand with patience. Indeed, every time the concept of trial is addressed in the Qur'an or Hadith, it is automatically linked to patience and a promised reward.
Crying is a normal reaction to loss. Tears are not a form of forbidden lamentation. Grief does not represent a rebellious act against Allah's decree. On the contrary, painful tears and sadness relieve us in the long term. They are a sign of Allah's mercy. For the Muslim who believes firmly in Allah, they help us to put our trust in Allah, to confide in Him, and to finally accept His fate.
The Messenger of Allah (sa) himself was confronted with this difficult hardship when he had to face the death of his only son, Ibrahim.
Anas (ra) reported: The Messenger of Allah (sa) came to his son Ibrahim when he was breathing his last breath. The eyes of the Messenger of Allah (sa) began shedding tears. Abdur-Rahman bin Awf asked: O Messenger of Allah, you weep also? He said: O Ibn Awf! It is mercy. Then he began to weep and said: The eyes shed tears and the heart is grieved, but we will only say what pleases our Rabb. O Ibrahim! Indeed we are grieved by your departure. (Bukhari)
However, on another occasion, when the Prophet (sa) faced a loss, he made it clear that although tears and sadness were expected, carelessness words were not to be uttered:
Abdullah ibn Umar said: Sa'd ibn Ubadah fell sick, and the Prophet (sa) came to visit him with Abdur-Rahman ibn Awf, Sa'd ibn Abi Waqqas and Abdullah ibn Mas'ood (may Allah be pleased with them). When he entered the room where Sa'd lay, he found him unconscious with his family around him and asked: Has he died? They said: No, O Messenger of Allah. The Prophet (sa) wept, and when the people saw the Prophet (sa) weeping, they also wept. He said: Listen; Allah does not punish for the tears of the eye or the grief of the heart; He punishes for this – and he pointed to his tongue – or shows mercy (because of it). (Bukhari and Muslim)
A great reward
Allah, the Almighty, has promised a specific reward for every trial. Losing a child is probably the worst thing that can happen to a parent, yet our faith, our trust in Allah, and our hope in the promise of a reward will help us to overcome this colossal test, with Allah's help.
Abu Sinan said: I buried my son Sinan, and Abu Talhah al-Khawlani was sitting at the graveside. When I wanted to go leave, he took my hand and asked: Shall I not give you some glad tidings, O Abu Sinan? I said: Yes. He said: Ad-Dahhak ibn Abdur-Rahman ibn Arzab narrated to me from Abu Moosa al-Ashari that the Messenger of Allah (sa) said: When a person's child dies, Allah says to His angels: You have taken the child of My slave. They answer: Yes. He says: You have taken the apple of his eye. They answer: Yes. He asks: What did My slave say? They say: He praised you and said: Inna lillahi wa inna ilayhi raji'oon. (Verily to Allah we belong and unto Him is our return). Allah says: Build for My slave a house in paradise and call it the House of Praise. (At-Tirmidhi; graded reliable by al-Albani)
For the Muslim who is firmly attached to Islamic belief and teachings, mourning will follow stages. The initial lack of understanding, grief, and guilt will gradually give way to reassurance and firm faith that Allah always knows what is best for us. The expectation of Allah's reward will help the true believer overcome this test.
In the case of my friend, she has been patient beyond belief, and I can notice only the reward of Allah in this world. She has been blessed by a wonderful little boy who is soon going to be a brother, Allah willing.
What Allah will choose to give her in the hereafter, I cannot imagine.
Certainly we belong to Allah and to Him alone we shall return.
Nazia S completed her Master's degree in Psychology in Paris. She lives in England where she is a stay-at-home mum. She is passionate about Islamic topics which are related to psychology.
© IIPH 2015
Photo credit: holl7510 / Foter / CC BY
Related posts