By Ruhaifa Adil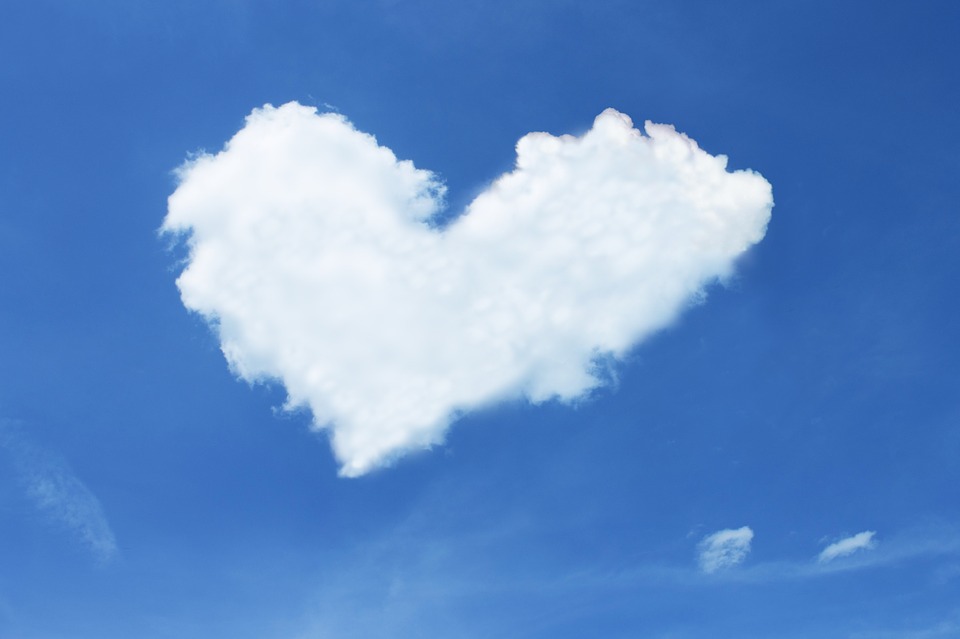 Bismillahir Rahmanir Raheem
"For should you try to count Allah's blessings, you could never compute them" (16:18)
Being grateful and thankful to the Almighty is just a small return for an incomparable amount of mercy He has shown us in creating us in the perfect form, blessing us with everything that makes our sojourn on this earth comfortable, and above all for making us Muslim. This attitude of gratitude however not only serves as a response to His blessings, but it also gives us eight bonuses that cannot be topped. Indeed, what the Prophet (sa) said is true: "How wonderful is the case of a believer! There is good for him in whatever happens to him – and none, apart from him, enjoys this blessing. If he receives some bounty, he is grateful to Allah and this bounty brings good to him. And if some adversity befalls him, he is patient, and this affliction, too, brings good to him." (Muslim)
Here are eight reasons to thank Allah every day, as much as we can!
1- To please Him
What can be better than wanting to please our Lord? Allah has clearly told us that His pleasure can be attained through gratitude. He mentions in the Quran: "…If you are grateful, He is pleased with you…" (39:7)
The Prophet (sa) also said: "Allah is pleased with His slave who eats a meal and praises Him for it; and takes a drink and praises Him for it." (Muslim)
2- To fulfill our purpose
"It is He Who brought you forth from the wombs of your mothers when you knew nothing; and He gave you hearing and sight and intelligence and affection: that you may give thanks (to Allah)." (16:78)
Allah has created us and provided us with our five senses so that we may comprehend His blessings and thank Him. Fulfill your purpose, and thank Him frequently and fervently for all He has given you.

3- To defeat Shaytan
After refusing to bow to Adam (as), Shaytan said: "Then I will certainly come to them from before them and from behind them, and from the right-hand side and from the left-hand side, and You (Allah) shall not find most of them thankful." (7:17)
Shaytan banks on our ungratefulness to prove to Allah that the human race isn't worthy of the honour He has bestowed on us. It is Shaytan's mission to attack us on all fronts to make us thankless and oblivious to Allah's blessings and mercy. Do not let Shaytan win.
4- To stay away from kufr (disbelief)
"Then remember Me; I will remember you. Be grateful to Me, and do not reject Me." (2:152)
The opposite of gratefulness is rejection of the blessings of Allah. Be consistent in offering your thanks to Allah to guard yourself from the danger of falling in disbelief and rejection.
5- To get more
"…If you are grateful, I will surely give you more and more…" (14:7)
Allah doesn't back out of His promises. Believe with all your soul that your offering thanks will be a means of getting more from Allah. Even when it seems that you don't have anything to offer thanks for, or if you feel that you are being tested severely, thank Allah and He will not only deliver you but give you more than before.
6- To benefit our own selves
Our ungratefulness does not affect Allah. Allah reminds us:
"…And whoever is grateful, he is only grateful for the benefit of his own self…" (31:12)
It is for our own benefit that we are thankful to Allah. This gratefulness leads not only to inner peace, but also to increasing His mercy towards us.
7- To become true worshippers
Allah explains in the Quran that true worshippers offer thanks to Him: "… and be grateful to Allah, if it is Him you worship." (2:172) Make your worship stronger, and your faith stable by being grateful.
8- To become successful
Thawban said: "When the verse concerning silver and gold was revealed, they said: What kind of wealth should we acquire? Umar said: I will tell you about that. So he rode on his camel and caught up with the Prophet (sa), and I followed him. He said: O Messenger of Allah what kind of wealth should we acquire? He said: Let one of you acquire a thankful heart, a tongue that remembers Allah, and a believing wife who will help him with regard to the hereafter." (Ibn Majah; sound) The best wealth that one can require is a heart that is grateful and a tongue that remembers Allah – this will lead to success in this world and the next! Aim to be successful in both the worlds by keeping your tongue moist with the remembrance of your Lord and your heart softened with gratitude for His blessings.
Ruhaifa Adil is a mother of four, a practising Muslimah, an avid reader, and a passionate writer. She works primarily as a trainer for mothers and teachers, advocating a multi sensorial, learner-centred approach, which she has learnt through her work as a remedial specialist for children with dyslexia. She is also an author of English textbooks, based on the teachings of the Quran (currently under editing), and creative director of a Tafseer app for kids (soon to be launched Insha'Allah). Her latest project is Qutor.com, a website that helps connect Quran teachers and students.
© IIPH 2016
Related posts