By Ruhaifa Adil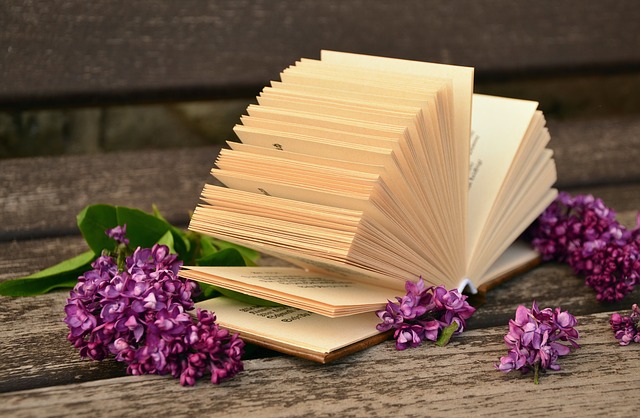 Bismillahir Rahmanir Raheem
If you are a stay-at-home mom, you know how rewarding it is to be the primary care-giver for your children. Though intensely satisfying and fulfilling, it may seem sometimes that you have ceased to exist as a person and have just become the oil that keeps the machine called 'family' going.
Running a house and looking after your children is a career in itself. Stay-at-home mothers are as busy as any working woman and get tired as much, if not more. However, shelving oneself while looking after family needs does not make one a better mother. On the contrary, it leads to frustration and depression. The stay-at-home mom needs to not only take care of her physical needs, but also seek mental stimulation to improve her mind. Learning and seeking knowledge leads to growth, exploration, and enrichment; it keeps one interested, motivated, and happy. The busy mom, of all people, needs this to keep herself rooted to sanity and to pave her way to Jannah as the Prophet (sa) said: If anyone travels on a road in search of knowledge, Allah will cause him to travel on one of the roads of Paradise." (Abu Dawud; sound)
Here are some tips to help stay-at-home moms become students for life:
Organizing resources
The first step is to organize your resources and material. Figure out what you want to learn and get your resources in place. These may be playlists of video clips and/or audio lectures, a folder of downloaded eBooks or articles, a shelf of books you want to read, or registration for online courses that suit your time constraints. Make sure you are clear about your learning objectives and goals when choosing your study materials. (Caution: Do ensure you don't download illegal, pirated copies of Islamic books.)
Finding time
Find hidden time slots throughout your day which you can utilize to learn something new:
While doing chores: Cooking, laundry, cleaning, sorting…the chores never end! But these are great times to put on your headphones and listen to the lectures, audio workshops, verses of the Qur'an you want to memorize, and so on. You'll be surprised how pleasant your workload will become, and you just might start looking forward to your chores!
While waiting: Moms spend a lot of time waiting. Waiting at various classes which the kids are attending, waiting at the doctors, waiting at traffic signals, and so on. These are minutes that you can put to great use. Depending on where you are waiting, you can put on an audio or video clip, read on your smart phone or eBook reader, read a book you carry along in your purse, or if you have registered for an online course, cover some of the course content to bide the time.
Before the kids wake up: The time before and after Fajr is rife with barakah (blessings). The Prophet (sa) said: "O Allah! Bless my people in the early part of the day (morning)." (At-Tirmidhi and Abu Dawud; sound) Wake up early and spend this serene time toiling on the path to Jannah as the Prophet (sa) said: "Allah makes the way to Jannah easy for him who treads the path in search of knowledge." (Muslim)
After the kids go to sleep: Allot a half-hour slot every night for your studies. With the kids in bed, and the dishes in place, settle down in bed with a glass of hot honey milk (or whatever takes your fancy), and immerse yourself in the world of knowledge and learning.
When kids do their homework: Join your kids when they settle down for their homework, and do your own. Not only will you serve as a good role model for them, you will benefit from the study environment as well.
Finding people and places
Study playdates: Find moms who are like-minded, and make study groups. It is a whole lot easier to reach your goals others are helping and supporting you. Your kids can have a playdate while the moms can cover some study goals.
Nearby classes: Ask around for classes in your neighbourhood which you can join.
Online classes and tutors: If it is hard to leave your home, find online classes which you can log in to attend a live virtual classroom. You can even find personal tutors who can teach you what you want to learn.
Getting the family on board
Make the journey of learning and knowledge a family effort. Share your goals with your husband and ask him to join you in gaining knowledge. You can join a night class with your husband if you have the facility to leave the kids with a babysitter or if you live in a joint family. Or maybe your entire family could join a course such learning Arabic or tajweed. Involve your family, and be a source of inspiration for each other.
Remember, since you are the primary caretaker of your children, your children will learn the most from you. Whatever you learn will directly benefit your family. May Allah help you in your endeavour to learn, and may He help you to impart your knowledge to your children. Ameen.
Ruhaifa Adil is a mother of four, a practising Muslimah, an avid reader, and a passionate writer. She works primarily as a trainer for mothers and teachers, advocating a multi sensorial, learner-centred approach, which she has learnt through her work as a remedial specialist for children with dyslexia. She is also an author of English textbooks, based on the teachings of the Qur'an (currently under editing), and creative director of a Tafseer app for kids (soon to be launched Insha'Allah).
© IIPH 2015
Related posts